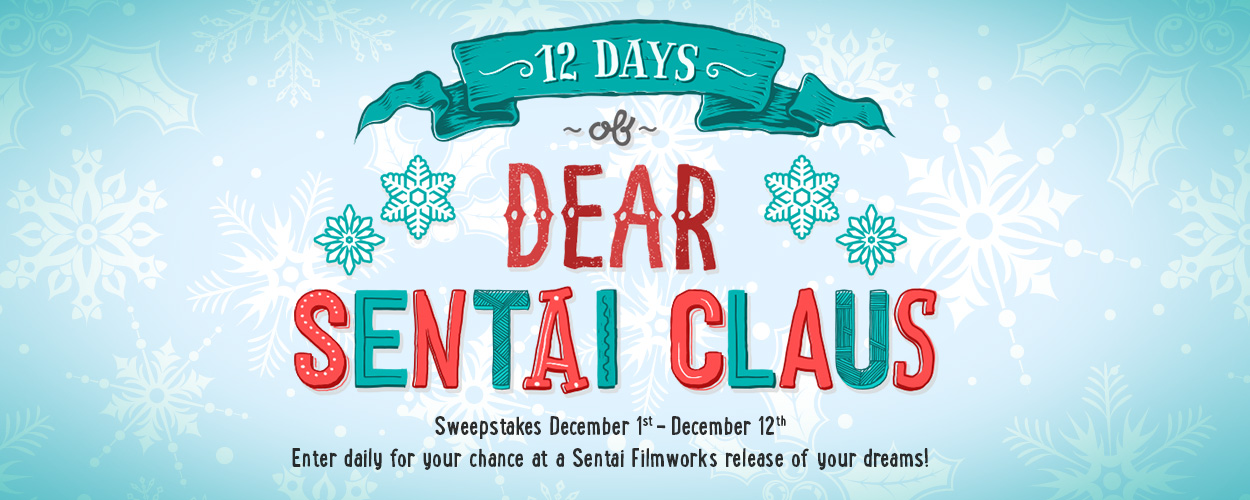 12 Days of Dear Sentai Claus
---
Good news, everyone!
Sentai Claus is returning and this year he's doing things a bit differently. Instead of there being only two lucky winners, this year he's going to pick TWELVE!
How does the magic work, you ask?
It's simple! The registration period for this sweepstakes will be December 1 – 12, 2014. You can enter once every day by filling out our registration form (which will become available on December 1st).
So, what are the prizes?
That's the best part – you tell us! There will be a field that you can fill in to tell Sentai Claus which one of our 2014 releases you would like to receive! (The only items excluded are collector's editions.)
Oh…and don't forget to share the fun on Facebook after registering because for every one of your friends that registers you'll get TWO more bonus entries. AND, when you tweet about the sweepstakes you'll get THREE more bonus entries!
Good luck and happy holidays!