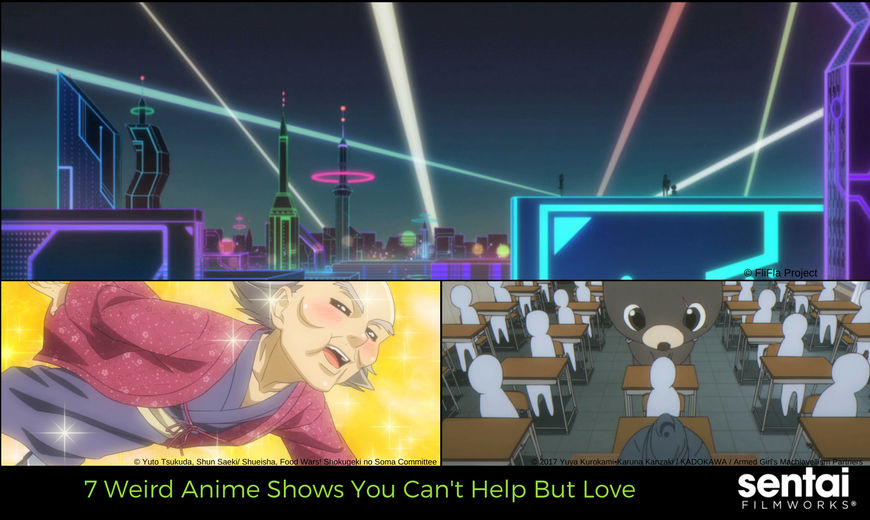 7 Weird Anime Shows You Can't Help But Love
---
Weird doesn't always have to be negative. When a show goes outside of the box and treads its own path, it's exciting to see what is in store. With these weird anime shows , not only do they bring the "weird", but a whole plethora of incredible visuals, awesome storytelling, and engaging characters.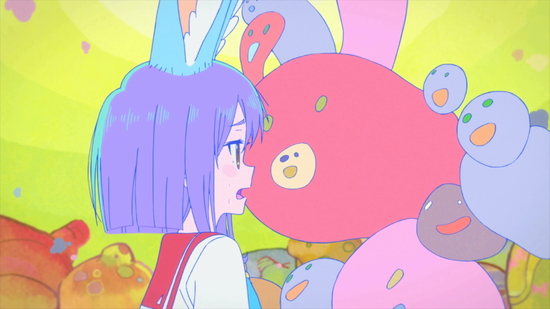 "Art house" is the best way to explain Flip Flappers. The events that happen in Pure Illusion are remarkable: with a beautiful and unique art style, it quickly catches the eye, and each episode brings a different aesthetic to the forefront. While the art is spectacular, so are the battles, and they are a trip to watch. Cocona and Papika's transformation give most other magical girls a run for their money!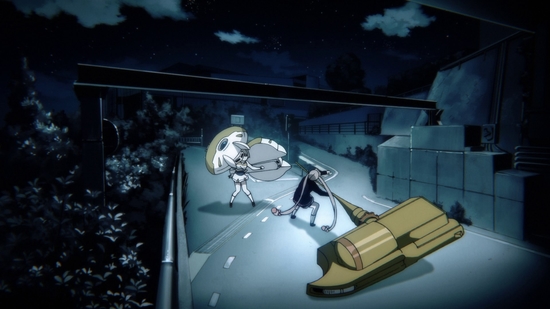 A celebration of being weird, never growing up, and coming of age, this weird anime show is for the people whose imaginations run wild. In this love story, Rikka is inspired by Yuta's "Dark Flame Master" personality and takes one up of her own, all while Yuta is trying to leave that embarrassing life behind. With Rikka still fully into her delusions, he gets continually embarrassed by her antics.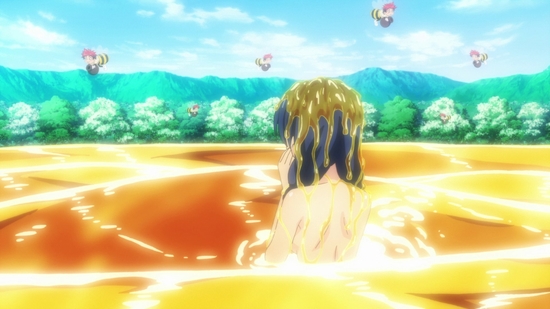 Between the foodgasms, Soma's purposefully bad cooking, and Isshiki just being well… Isshiki. This weird (but freaking awesome) show will make you hungry, laugh until it hurts, and make you say "WTH" more times than you can count. With its generous helpings of over-exaggerated cooking and eating, you could say that it has been seared permanently into our hearts.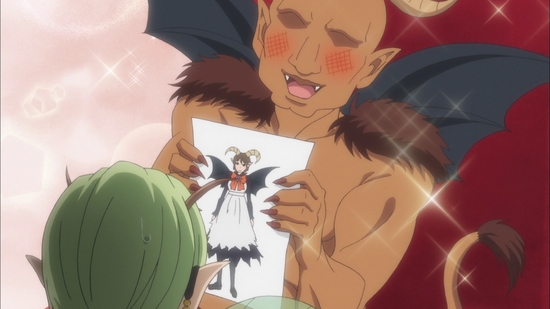 Don't let the beautiful sumi-e inspired visuals fool you: the denizens of Japanese Hell are an odd bunch. Hozuki is a trusted agent in the administrative hell that is Hell. (What is this sentence even?) From Hozuki's bizarre rivalry with Hakutaku of Shangri-La (which started over a bet a thousand years ago), to his "correct" torture methods, this black comedy delivers on all fronts. It is literally a little slice of life… if your life was in hell.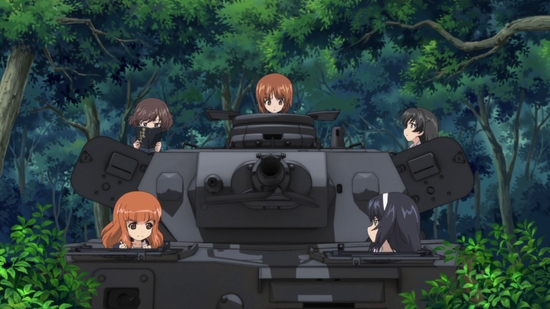 This is not your typical school club. In an alternate reality where tank warfare is a sport and considered a traditional martial art, we have the Ooarai Girls High School sensha-do club: five girls vying to win a national championship. Moe and tanks. It's an odd combination that works surprisingly well and turns "cute girls doing cute things" into "cute girls blowing things up."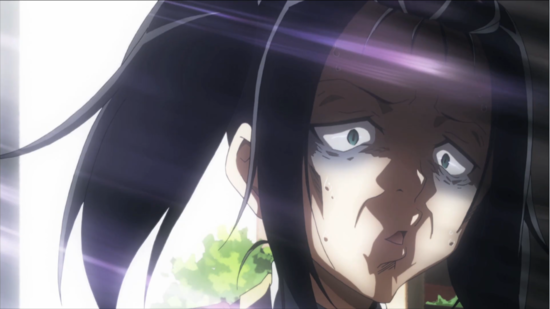 Tomoko is an outcast due to her social anxiety. With faces like the one we highlighted (it haunts us), Tomoko goes to great lengths to hide her lack of social skills, resulting in weird situations that are both hilarious and endearing. However, as a weird anime lover, you also can't help but feel her pain.
Our protagonist is sent to a school with quite heavily armed girls, and all the boys wear an obscene amount of makeup (sometimes a skirt). Yep, sounds like "normal" school to us. When Nomura Fudou transfers to Aichi Symbiosis Academy, he runs into the Supreme Five Swords: a group of girls who "police" the school on a mission to punish any boys who lash out. Just wait until you find out what the punishment actually is.
We Love Being Weird. What About You?
Are these weird anime shows weird enough for you? If not, let us know on our Facebook, Twitter, Tumblr, and Instagram. Make sure you @SentaiFilmworks so we can see it!