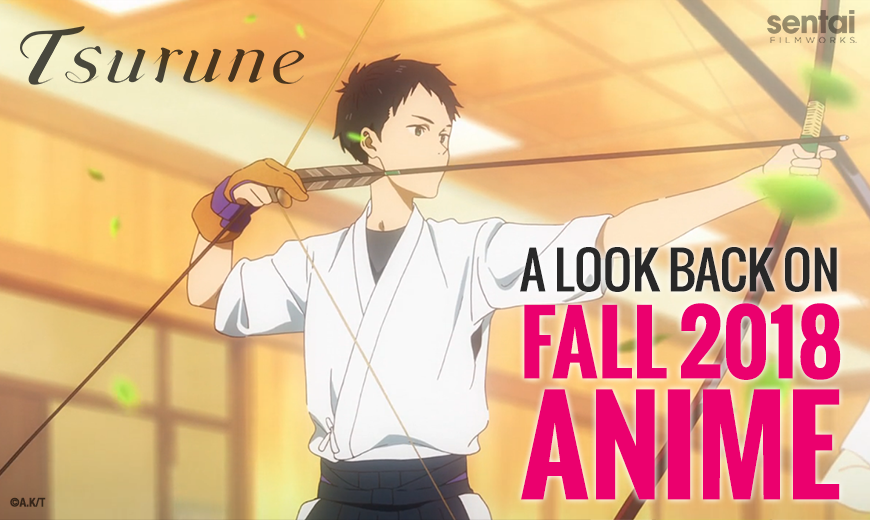 A Look Back on Fall 2018 Anime with Sentai Filmworks
---
Ah, fall. It's a time for warm sweaters, changing leaves and cups of hot cider (or pumpkin spice lattes; we don't judge). It's one of our favorite seasons, but the crisp days and cozy nights always seem to turn into the cold grip of winter too soon.
Lucky for us, anime is eternal, and it lasts a heck of a lot longer than the red and gold leaves about to fall off the trees and clog your lawnmower. To make autumn last just a liiiiiiiiittle longer, join us as we look back on some of our favorite titles from the Fall 2018 anime season.
Who knows? Maybe you'll find an awesome new series you might've slept on, or perhaps you'll be inspired to revisit a former, cozy favorite.
WARNING: Spoilers ahead!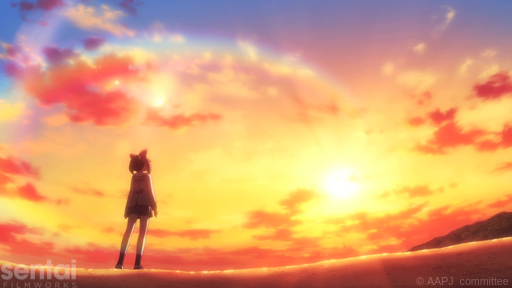 If you're a sci-fi fan, you no doubt enjoyed the Fall 2018 anime The Girl in Twilight thanks to its use of classic science fiction plot devices like parallel dimensions, alternate selves and giant laser cannons (just to name a few). The Girl in Twilight has a unique take on these concepts, however, one that sets it apart from other, similar shows.
When Asuna and her friends discover a method of traveling to dimensions that run parallel to their own, they set out to explore other worlds and realities that are often comically different from their home. Sure, there's an evil force trying to destroy the multiverse, but that little detail takes a backseat as the girls have a grand ol' time running amok in wild west universes, beach universes, and similarly strange settings.
During the series, Asuna meets an alternate version of herself who has been consumed by grief over the fate of her missing brother — a grief that the primary Asuna shares, as her world's version of her brother is missing, too. What starts as a romp through parallel dimensions culminates in an exploration of grief, guilt, and coming to terms with your emotions and their impact on others. The emotional stakes of The Girl in Twilight are surprisingly realistic, showcasing what sci-fi is capable of when the genre focuses on its more human elements.
Stream The Girl in Twilight on HIDIVE
Bloom Into You is a yuri anime with which the Sentai office at large is obsessed (like, realllllly obsessed) with. It's an anime about coming to terms with your own internal truths and recognizing that no one fits into the boxes we're told we should all fit into.
For protagonist Yuu, shoujo manga has always been the standard by which romance is measured. Thanks to shoujo manga, she expects that when a boy confesses to her, her heart will skip a beat and she'll be swept away by a whirlwind romance — but when a boy actually does confess, and she feels nothing whatsoever, Yuu undergoes something of an internal crisis.
"What's wrong with me?" she wonders. "Why doesn't my heart react to this boy the way it's supposed to?"
The reality is simple: Nothing is wrong with her. Her heart doesn't behave like a shoujo manga heroine's because Yuu is not exactly like a shoujo manga heroine. No one fits precisely into a box, but media taught her that her experience would be just like the ones depicted in the pages of a paperback. It isn't until she meets her beautiful classmate Touko that she begins to realize that she needs to measure her experience by different standards, and that it's OK if romance doesn't conform to the opposite-sex standard.
Bloom Into You teaches us, "It's OK to be yourself," and that's a lesson that will long outlive the fleeting fall season.
Stream Bloom Into You dubbed or subbed on HIDIVE
Order the Bloom Into You Premium Box Set now!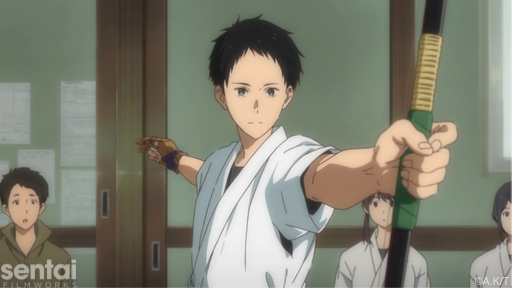 There just isn't enough space here to tell you how much we love Tsurune. From its beautiful animation to its endearing characters and unique concept, Tsurune possesses a laundry list of qualities we could talk about for days.
Tsurune is about the members of a kyudo (or Japanese archery) club, and it specifically follows the emotional journey of protagonist Minato Narumiya. Minato used to be a skilled archer, but after choking at a tournament, he finds himself gripped with "target panic," a subconscious tic that renders him unable to properly fire an arrow. Soon a fateful encounter pushes Minato back into the world of kyudo, but it will take coming to grips with his own ego and sense of self-worth to get him back into the game properly.
Minato's internal struggle makes Tsurune a story that should resonate with anyone who's ever found themselves craving external affirmation, and it teaches us that true satisfaction in oneself comes not from the praise of others, but from within.
Stream Tsurune dubbed or subbed on HIDIVE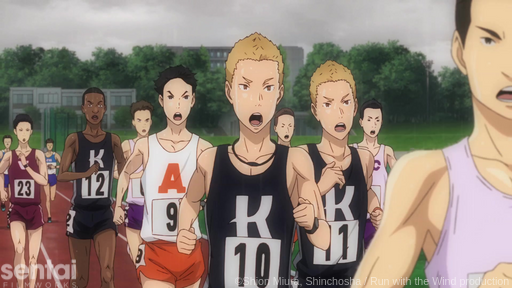 You don't have to be a sports fan to love Run with the Wind and its dedicated cast of long-distance athletes. Last year, the story of the Kansei University Track Club enthralled audiences with its rich character dynamics, stellar animation and gripping plot, making it a true standout in a season packed with fantastic shows.
The series focuses on a group of college students who have (willingly or otherwise) joined the Kansei University Track Club. Their mission is to run the Hakone Ekiden, one of the most brutal marathon relay races in Japan — but Run with the Wind is about so much more than running. It's about the connections we forge with each other through teamwork, the strength it takes to conquer your fears, and what it means to be truly committed to something greater than yourself.
Truly, this is a show for anyone currently working on a group project.
Stream Run with the Wind on HIDIVE
Fall 2018 Anime
– A Season Worth Remembering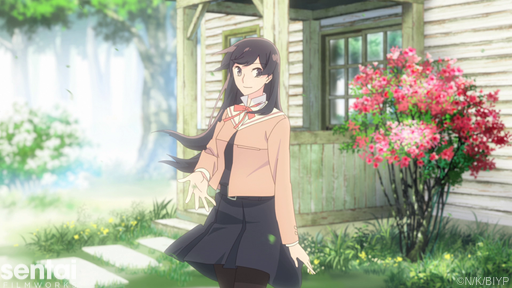 Fall might come and go like the breeze, but the anime it brings (and the lessons those titles teach) stays with us forever. Whether you're all about sports epics, coming-of-age stories or thrilling science fiction, there's plenty to enjoy if you just look to past fall anime for something to watch and love.
Thanks for joining us as we reflected on last year's fall season. We hope you feel inspired to check out an old favorite, but if you're feeling like something new, you're in luck: The Fall 2019 anime season has only just begun and you can find our titles streaming on HIDIVE!
Loved the Fall 2018 anime season? Think we missed an awesome fall anime title? Tell us about your favorite old and new titles by tagging @SentaiFilmworks on social! Don't forget to sign up for our newsletter, too!