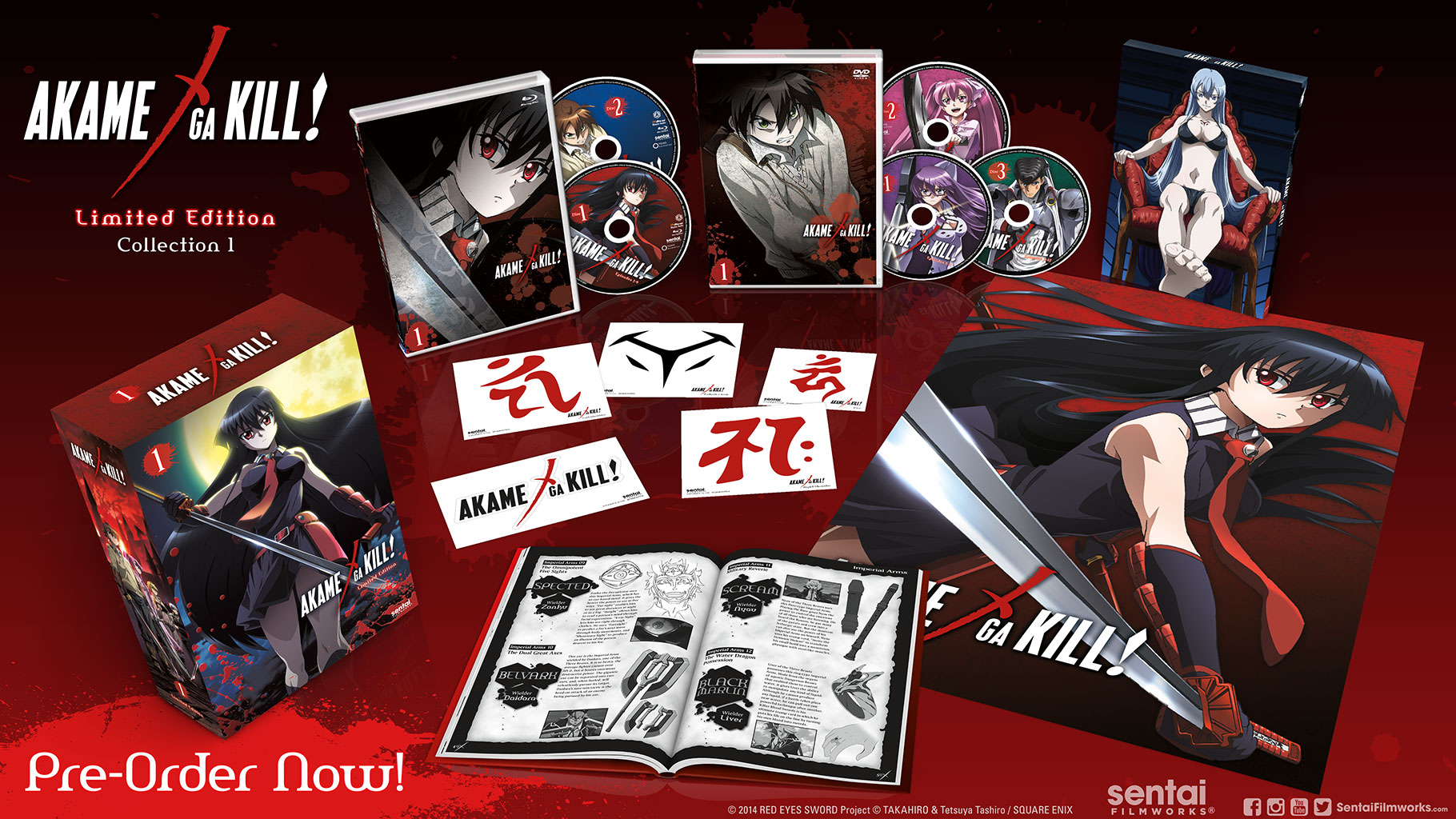 Akame ga Kill! Box Set Contents Revealed!
---
You cheered for Night Raid and Tatsumi as they battled an empire on TV, and now the Akame ga Kill! Limited Edition Premium Box Set is finally here to sate your bloodlust once again!
Fans like you have been clamoring for any information on what would be included and when it will be revealed. We're very excited to say that that time is now, so join us as we go through everything that you can expect to find in this very special collection.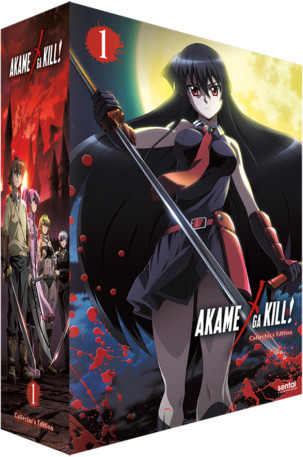 Chipboard Box
The outer box is heavy chipboard that gives the set a nice, weighty feel. There is artwork on both sides, and the spine for Collection 1 and the upcoming Collection 2 create one whole image. When you put both together, they will look absolutely amazing on your shelf, so make sure to get that second half too!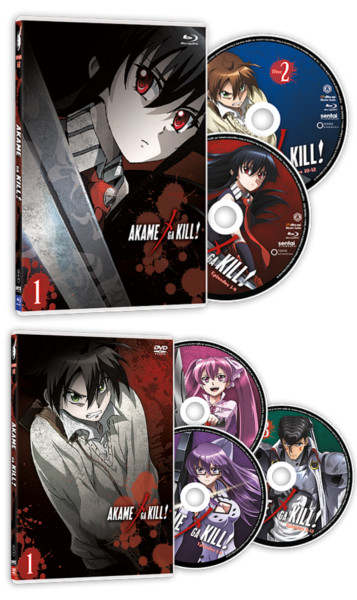 DVD/Blu-ray Combo
The Akame ga Kill! Collection 1 Limited Edition Premium box set will come with both Blu-ray and DVD versions of episodes 1 – 12, uncut and uncensored. We wouldn't want you to miss out on a single drop of blood, after all! Each disc will have its own unique disc art, featuring a member of the Night Raid team. Disc Extras include:
Akame ga Kill! Theater
Tatsumi and Leone
1 Minute Meals
Hot Springs
TV Shopping, Part 1
Glasses
Esdeath's Fun Class on Torture
Field Trip
The Tale of Estaro
Interview
DX Incursio
Girl's Bar
TV Shopping, Part 2
Japanese Promos
Clean open and close animations
Packed With Extras
The Limited Edition Premium Box includes an inner extras box featuring additional artwork on both sides, housing all the extra goodies that come in the collection, which include:

Limited Edition Poster
The included double sided poster is not available anywhere else and features the titular character, Akame, on one side. What's on the other side? You'll have to find out when you open your set!
Sticker and Tattoos
You may recognize a few of the tattoos included in the Collection 1 set. Esdeath's infamous chest tattoo is recreated, giving everyone who buys Akame ga Kill! a chance to live out their darker, colder sides. Other tattoos are included as well, representing symbols that make an appearance throughout the series.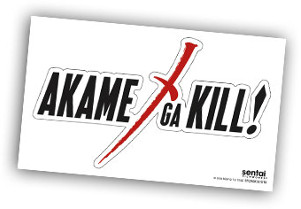 The Akame ga Kill! Sticker is an exact replica of the title art work, and is die cut around the edges for a cleaner look. It sticks to almost any surface, so make sure to choose wisely whenever you're ready to use it. I stuck mine on the back of my laptop. J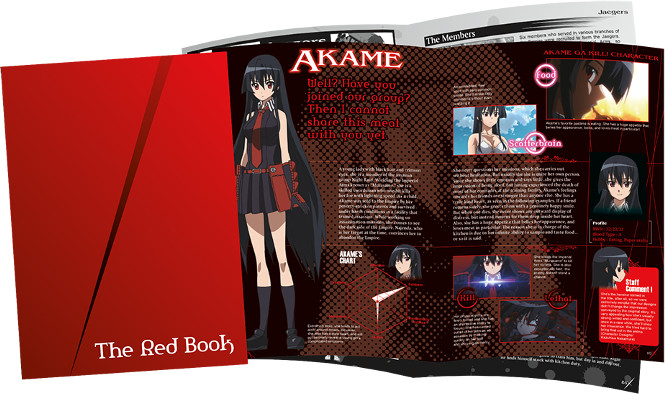 Hardcover Collector Booklet
The included hardcover booklet contains 100+ pages full of Akame ga Kill! info, ranging from character specs and cast commentaries, to detailed explanations on the infamous Imperial Arms. Special Note: the booklet is faithfully recreated from the original Japanese booklets, which contains a number of black and white as well as full color pages. Spoilers abound, so make sure to read with care, guys!
There you have it! The Akame ga Kill! Collection 1 Limited Edition Premium Box Set is now available for preorder in our store. This is a very limited set, so make sure to grab your copy today before they run out!
_________________
Follow us on Twitter, Facebook, Instagram and Tumblr for updates on all of your favorite anime from Sentai Filmworks!