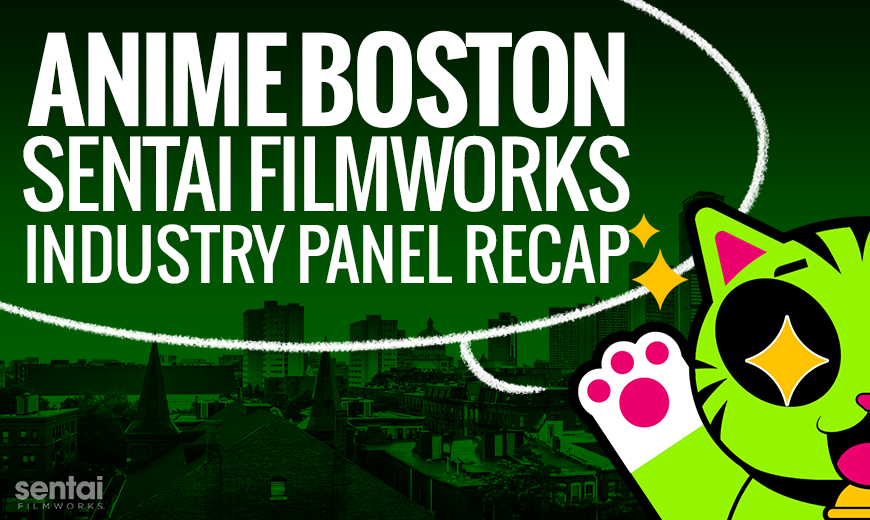 Anime Boston Sentai Filmworks Industry Panel Recap
---
Hey, everyone! Sentai Filmworks hopes you're having a great time during the first day of Anime Boston! We just wrapped up our industry panel, and we revealed a bunch of cool stuff coming your way. Now, we know that not all of you could make it to our panel, but that's okay; Your time is valuable, which is why we wrote you a quick recap.
Cutie Honey Universe is Getting an English Dub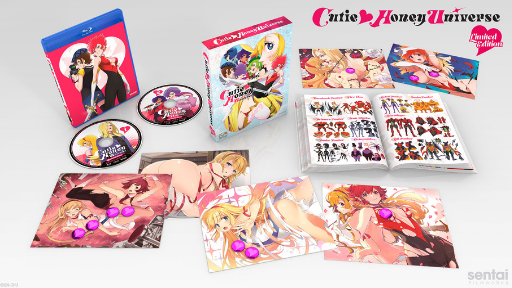 Sorry friends, the images have to be censored for the blog. But the actual box set won't be!
You read that correctly: We're dubbing this wonderful magical girl anime. BUT that's not the only thing we plan on telling you. Three guesses as to who's voicing Cutie Honey herself?
JESSICA CALVELLO!!! That's right, the voice actress picked by the original mangaka, Go Nagai, is returning to lend her voice acting talents for the latest adaptation of Cutie Honey.
David Wald of Love Stage!! and Bloom Into You fame will be at the helm as the director of the English dub, so you can rest assured that this is in good hands.
But. We. Aren't. Done. Yet.
Mark your calendars for Tuesday, April 23, 2019, because that's when the UNCENSORED, limited edition box set will go up on our store for pre-orders! And when we say limited, we mean l i m i t e d. Grab your copy before it's too late!
Mysteria Friends is Getting an English Dub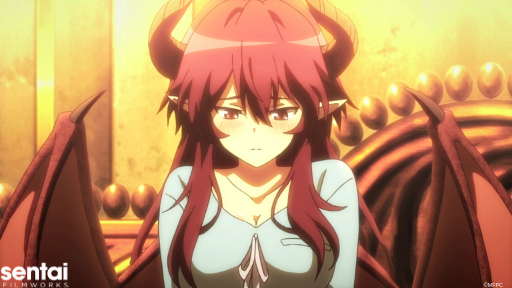 We did it for her.
You thought we had only one dub to announce? Nay, Sentai Filmworks knows what you want, and so we shall deliver just as the prophecy foretold.
Not only did we release a never-before-seen dub clip of what you can expect from the great Kyle Colby Jones' directing talents, but Sentai Filmworks also gave you a sneak peek at the cast, revealing that Cat Thomas is playing Anne and Avery Smithhart is playing Grea!
When can you expect the dub? You can start streaming the entire English dub in two days on Sunday, April 21st. That's right: We said "entire." You're getting ALL 10 DUBBED EPISODES AT ONCE on HIDIVE!
Come See us at Booth 101
Even though our industry panel is over, we're not packing up and leaving just yet. We want to keep hanging out with all of our amazing fans at Anime Boston! If you're at the con, stop by and see us at Booth 101 to check out the fabulous goodies we have for sale, up to and including:
$5 t-shirts

9 different figures, including a Nanachi Nendoroid!

K-ON!

premium box set

Land of the Lustrous

steelbook limited edition

And many many more limited editions and Blu-rays!
But wait, there's more! You need a bag to carry home all of your convention swag, but we know bags come at a premium at conventions. That's why, if you spend over $100 at our booth, we'll throw in a convention bag FREE OF CHARGE! And you'll get your choice of an Himouto! Umaru-chan, GATE or Haikyu!! bag! (While supplies last, of course.)

What are your plans for the rest of the con? Feel free to send pictures, tweets, and posts our way using the @SentaiFilmworks tag! And don't forget to sign up for our newsletter while you're at it for all our latest updates!