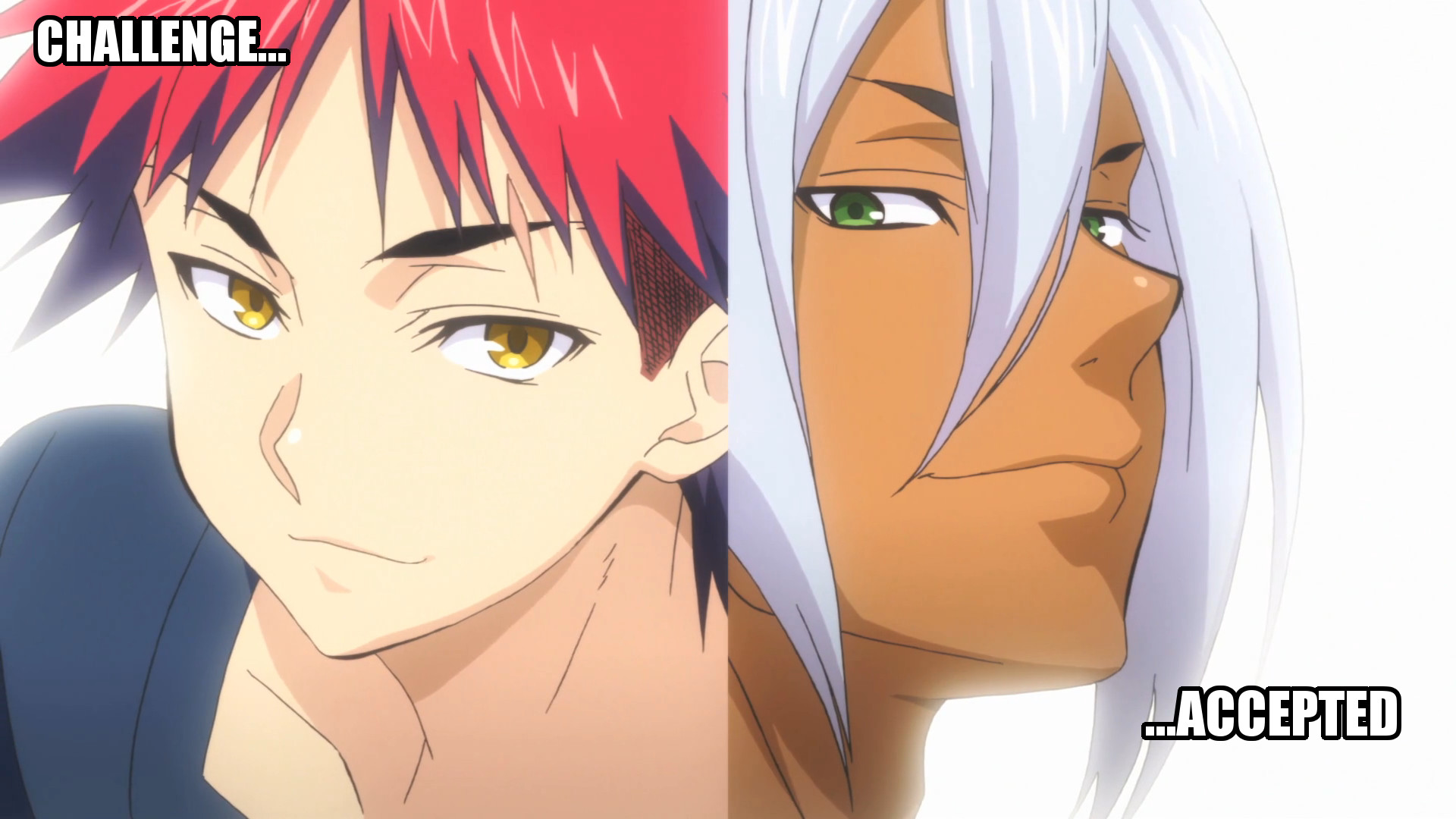 Last year, the team got together and tried to recreate dishes from our favorite 2014 titles. Our unofficial anime-in-real-life (Anime IRL) activity yielded such masterpieces as this creation from Is the Order a Rabbit?: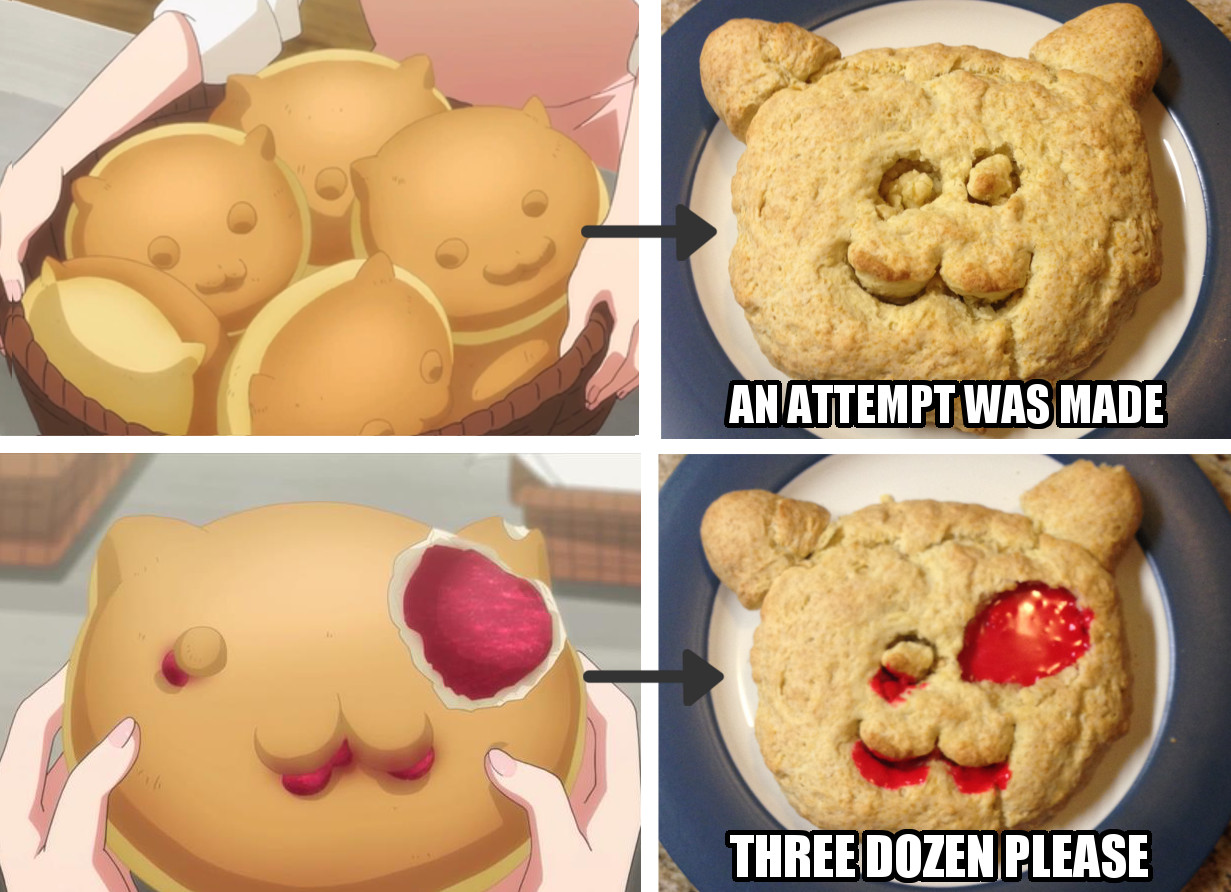 Well, this year, WE'RE DOING IT AGAIN!
What is Sentai Doing Again?
During the week of Thanksgiving, we've asked seven staff members to come up with anime in-real-life creations. We'll be taking inspiration from our hottest new shows, and we have PLENTY of noms noms to try to recreate.
As a teaser, here's a sneak-peak of the line up:
Not even WE know what our volunteer staff members are going to come up with! We might get some anime IRL gold like this cup Ramen from Gugure! Kokurri-san:

Or we might end up with something like this attempt at a gourmet recipe from Girls Und Panzer:

Join Us for #AnimeIRL2015
Do you have some free time this Thanksgiving break? Do you have extra energy to play in the kitchen? Are you just THAT talented at cooking you've ALREADY made some Food Wars! dishes?
Join us! Just pick a 2015 Sentai Filmworks title and bring a dish from that show to real life. We'll be sharing our favorites all over social during the week of Thanksgiving.
Post your creation to Twitter or Instagram, and make sure you use #AnimeIRL2015 @SentaiFilmworks so we can find it!
Your creation may even be featured on our wrap-up blog post. On that note: go forth, friends, and create anime nom noms!