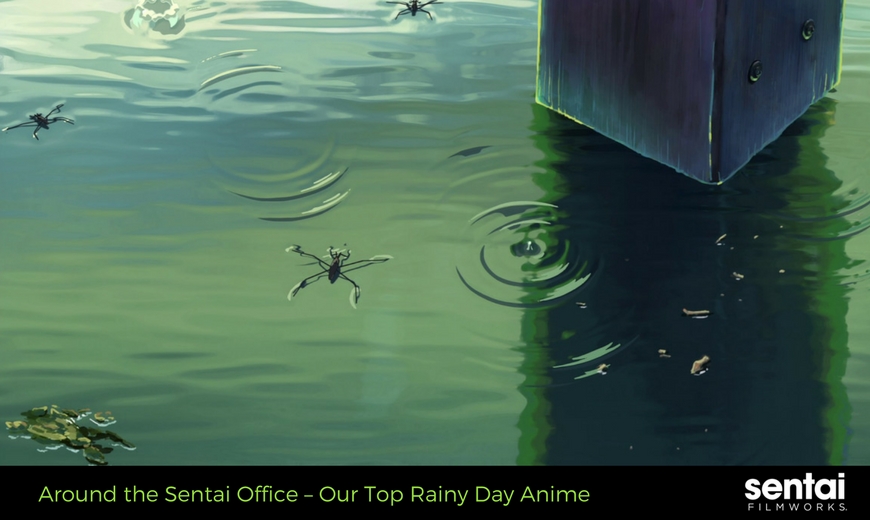 Around the Sentai Office – Our Top Rainy Day Anime
---
Nothing quite puts a damper on a spring day like a giant storm. We asked around the office and compiled a list of some of our employee's favorites to watch under the covers while waiting out a storm.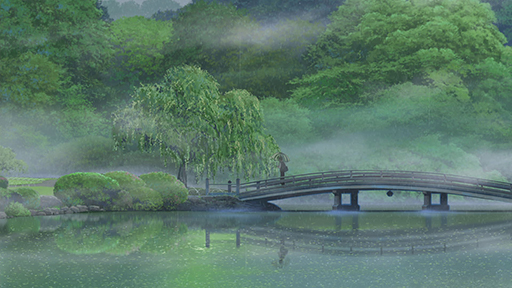 The Garden of Words
The Garden of Words is a perfect rainy day treat because, well, it takes place during the rainy reason. We love watching the relationship between Takao and Yukino unfold as they socialize on those rainy mornings, but never actually introduce themselves. It leaves a little bit of mystery in the air as we try to figure out what is going to happen next in this short film.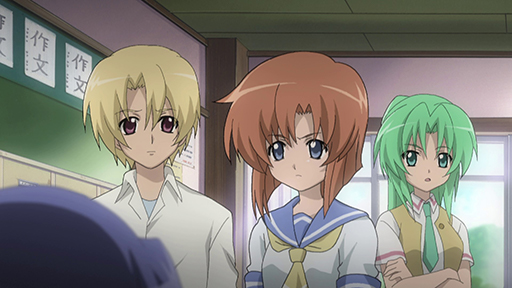 When They Cry
A truly rainy-day bingeable show, When They Cry seems like it's going to be a lighthearted anime full of nice girls and a pleasant village. Then Keiichi learns about his new village's big dark secret and all hell sort of breaks loose. Its pretty easy to get sucked into each new discovery Keiichi comes across about his new home and before you know it, you've watched the entire first season and the weather has cleared.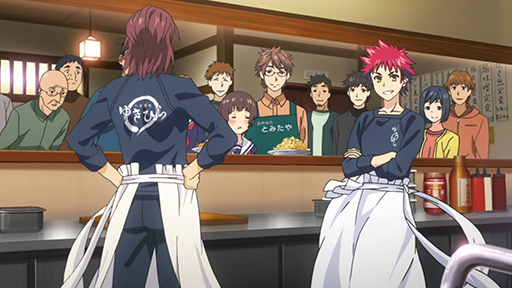 Food Wars!
No rainy-day marathon is complete without food. It's easy to get involved with this fun-to-watch series that takes everything you love about cooking challenges and wraps it up with a side of piping hot creation that literally makes our mouths water. Soma is a loveable character we enjoy watching going head-to-head with some of the finest chefs the world has to offer. Cuddle up with a bowl of your favorite food for a true rainy-day treat.

Love and Lies
Whether anyone wants to admit it or not, watching a love triangle fold and unfold is satisfying to just about everyone. Set in the near-ish future, Love and Lies revolves around three teens as they try to get to know each other while being forced to marry a government-selected partner. Is Yukari going to try to fall for Ririna because they've been assigned to marry or will his true feelings for Misaki be too much? The love and drama create the perfect distraction to the outside thunderstorm.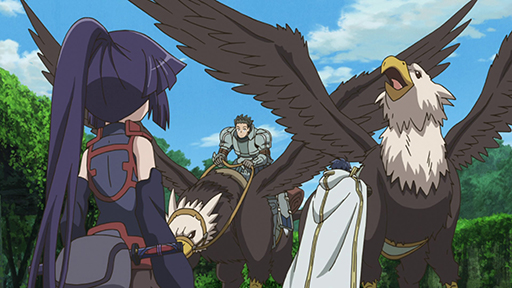 Log Horizon
Log Horizon is the kind of show that makes us wish could come true but also terrifies us. Everyone has at some time thought about what it would be like to be an actual player in their favorite video game… but what happens when it becomes an accidental reality? Cue Log Horizon. It's fairly easy to get lost with Shiroe and friends in the world of Elder Tales.

Boom, Clap, Flash
What's your favorite anime to curl up with when the weather has you stuck inside? Let us know by tagging @sentaifilmworks on Facebook and Twitter!