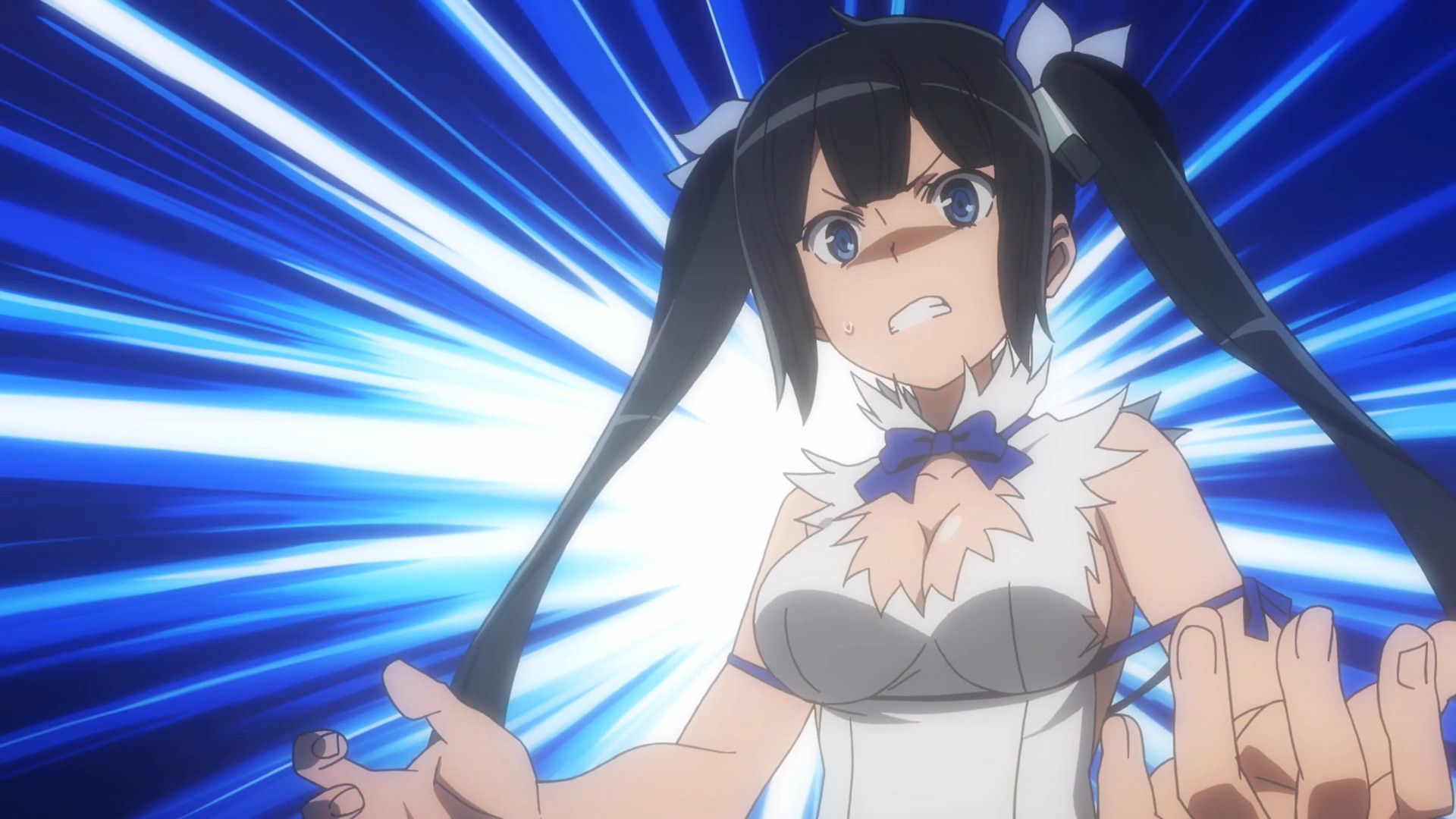 Ask Sentai #15: Danmachi Shirts and Mystery References!
---
Welcome to another edition of Ask Sentai! Anime Expo came and went and there are a lot of questions about what we did and announced there, so let's get started!
As always, you can send in your questions to our ask.fm page and we will try our best to answer. ;)
When do you plan to release Ao Haru Ride / Blue Spring Ride?
As of this moment, we haven't announced a public release date for Blue Spring Ride. It usually takes a little while for us to get materials (video masters from Japan) and figure out where to add it to our production list of to do's. After that a whole different process takes place.
Since this was a Summer 2014 title I feel like we'll be seeing it pop up much sooner than later, though!
Do show rankings determine what shows you dub or sub?
How fans react to certain shows is one of the things we look at, among a number of different factors when making those kinds of decisions. But on their own rankings are more of a vague indicator of what we should look into and research a little more.
Will you have a super premium edition for Monster Musume when it comes out on home video?
Whoa there buddy, we are barely on the second episode of the series! It's still way WAY too early to tell or even talk about release plans for this show. We are aware that the IP has a sizable following, however, and that certainly helps.
I read in your AX news blog that when you picked up Higurashi you also picked up other shows? Are they related to Higurashi or are they entirely different shows?
The stuff we hinted at was acquired at the same time we acquired Higurashi and its sequels. You super sleuths out there may be able to figure out a possible list of shows that may be included in the list, though.
I can tell you that they are not related to Higurashi, and are in fact different shows. I am personally really excited about one in particular...HERE'S A HINT: one of the character names has a very obvious american reference. In fact, I believe they even explain it in show. :)
When will you announce your November stuff?
Day for solicitations is coming soon! Very interesting stuff for November, can't wait to announce!
I bought one of your tshirts at AX last week and I love it! (it was the danmachi skull logo) I wanted to also get a Sentai original shirt but I had to make a choice between the two. Will you have any of the shirts available for sale outside of AX or other cons?
YES! We are working on a new storefront where you will be able to purchase Sentai original designs as well as other shirts. We will keep you all updated on when you can expect the storefront to be completed.
The idol trials will indeed be available in the box set, as well as the episode 0 OVA.
Are there any details on the release of Parasyte yet? Possibly one of your pristine premium editions? ;)
Release details for Parasyte haven't been set yet. More than likely additional info about release will become available while it is airing on Toonami or directly after it ends. Stay tuned!
Did you pick up the release rights for To love Ru Darkness season 2?
Any news on if there is going to be a dubbed version of Log Horizon 2?
I am just assuming here, but since we dubbed season 1 and it was well received, there's a good chance that season 2 will also be dubbed.
When is Akame ga Kill going to get a home video release and will it be english dubbed?
Same deal as Parasyte, Akame ga Kill! will receive additional release info as it airs or right when it finishes airing on Toonami. Yes, it will be dubbed. :)
How do collectors editions work? Im interested in the NGNL one but wont have money for it until later this month. Are the limited stock or are they usually available for a while and eventually just fade into obscurity and store shelves?
You should be fine. Yes, there is a set number of stock for every limited edition release, so make sure to pick it up as soon as you can!
That's it for this installment! Next time we'll talk about how you can apply your knowledge of harem tropes to every day life. See ya!