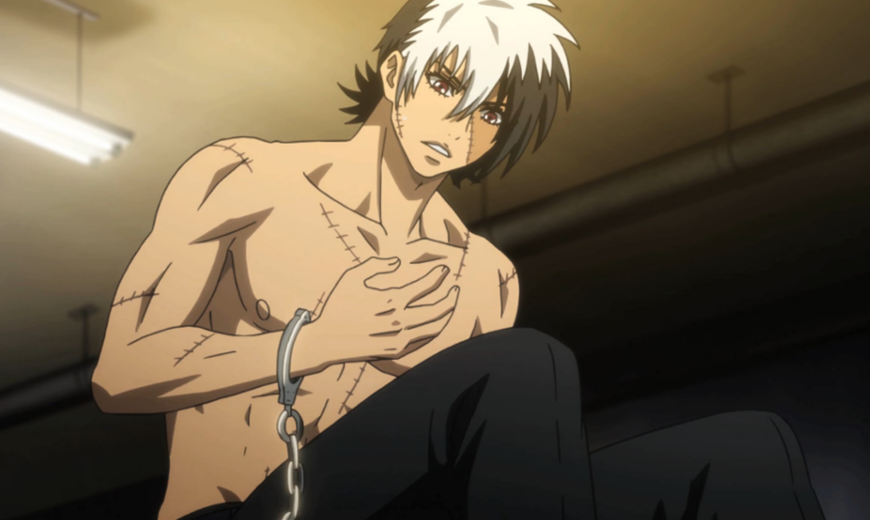 Ask Sentai #26: Shirtless Young Doctors and My Love Story
---
Guess we'll just jump right into the New Year with our first Ask Sentai of 2016! Today, we'll answer questions about our winter acquisitions, recommendations, Monthly Girls' Nozaki-kun extras, and more.
When can we expect a dub announcement for My Love Story? Just curious if you're already recording!
Whoa, there! Let's hold our horses. We barely announced this week that we were even going to do a dub. We certainly haven't started casting, but chances are that we'll do cast announcements similar to those we've done in the past.
2015 anime recommendations?
I think you've already heard about all of the big 2015 titles (i.e. Is it Wrong to Try to Pick Up Girls in a Dungeon, Food Wars, and GATE), so if you're looking for something a little under the radar, you should look into Young Black Jack.
It's the prequel to Osamu Tezuka's iconic Black Jack series, and everything from the character designs, to the storyline, to the politics issues was really interesting to watch. Also, it was fun to see how many times the doctor's shirt came off in one episode!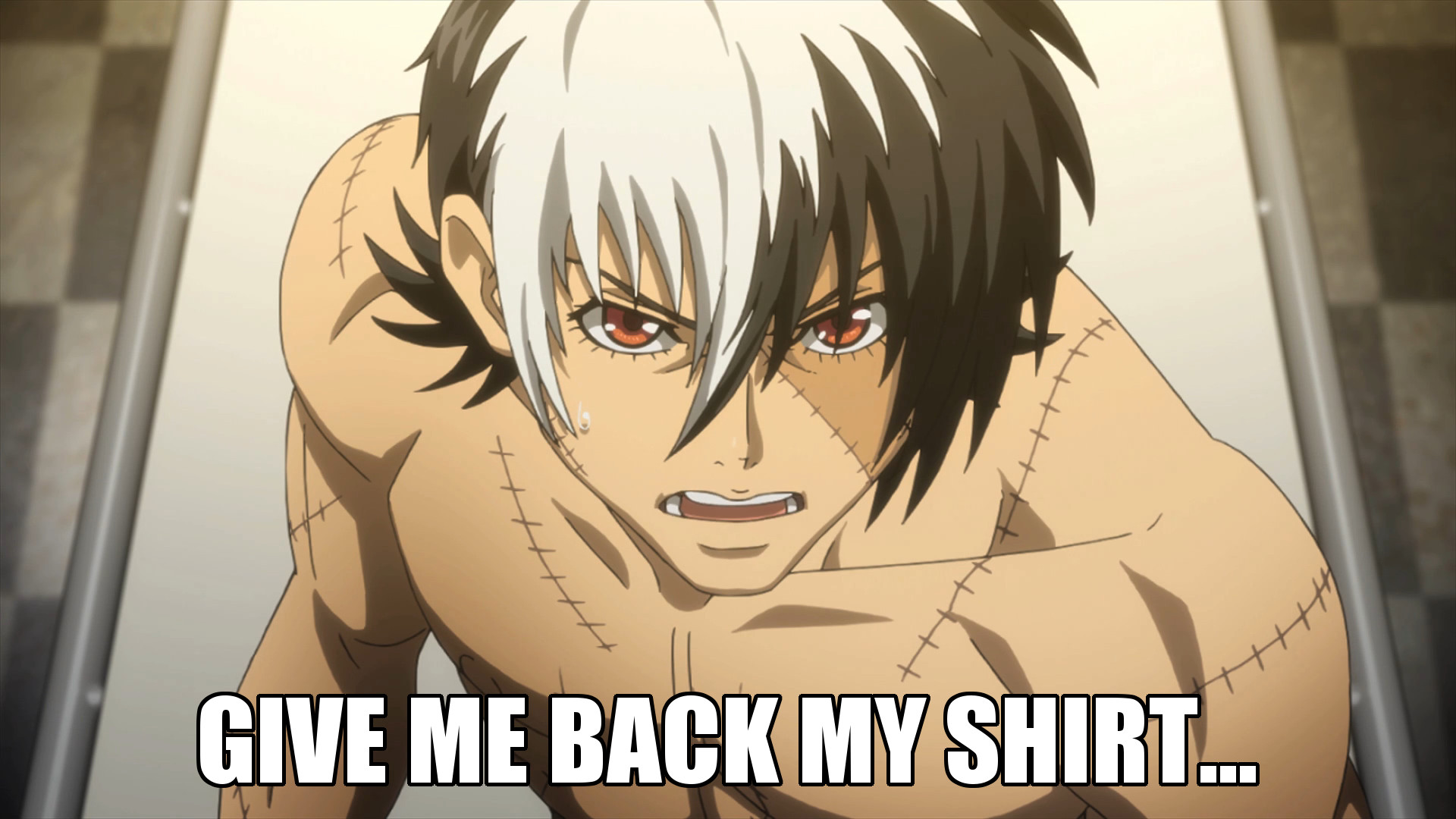 Hi Sentai, how many shows you pick up next season? And when are you going announced them?
We've been announcing our winter 2016 acquisitions for the past two weeks, but here's the rundown:
Girls Beyond the Wasteland
Norn9
Phantasy Star Online 2: The Animation
Undefeated Bahamut Chronicle
The season's just beginning though. Keep your eyes on our news page because there might be more!
I need adventure anime! What's coming out next?!
If we're talking dubbed home video releases coming out soon, we have RE: Hamatora coming out on January 26. Order the first season, pre-order the second season, and it should be enough to hold you over until Akame ga Kill!'s release in February!
Sentai has released a lot of great shows from Kyoto Animation, which series and character from them are your personal favorites? (Including additional Sentai staff.)
Personal favorite is Beyond the Boundary, especially the hilarious idol episode. Around the office, it's a tie between Love, Chunibyo, & Other Delusions and K-On!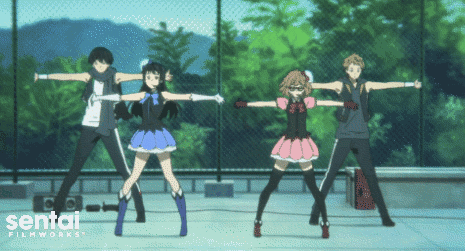 If you could set up any two characters from one of Sentai Filmworks shows on a blind date, who would they be and why?
OH GOD THE POSSIBILITIES! Um… Shinichi paired with anyone, honestly. It would have to be someone who would think Migi was adorable.
Maybe if Shinichi from Parasyte –the maxim- went on a blind date with Mirai from Beyond the Boundary? He would expertly catch her whenever she tripped on things, but she might try to kill Migi, thinking it's a youmu.
Or if Shinichi went on a date with Miia from Monster Musume: Everyday Life with Monster Girls? Well, maybe he would be too busy thinking she's another parasite.
Oh wait… maybe we could send Shinichi on a blind date with Akame from Akame ga Kill? They could go sparring and then enjoy steak afterwards.
Monthly Girls' Nozaki-kun, will a dub cast be announced soon? Also, will the OVA be included?
Can't talk about the dub cast JUST yet, but as far as the OVAs are concerned, if you're talking about the Monthly Girls' Nozaki-kun shorts, then yes. Those were announced with during the Box Set Reveal which also included stickers, a hard cover booklet, 2 CD's, and other extras!
Looks like that's all the time we have for today's edition of Ask Sentai! Next time, we'll talk about Collector's Editions, romantic comedies, and who knows what else. In the mean time, let's end this post with Shinichi's winning ladies' man smile.