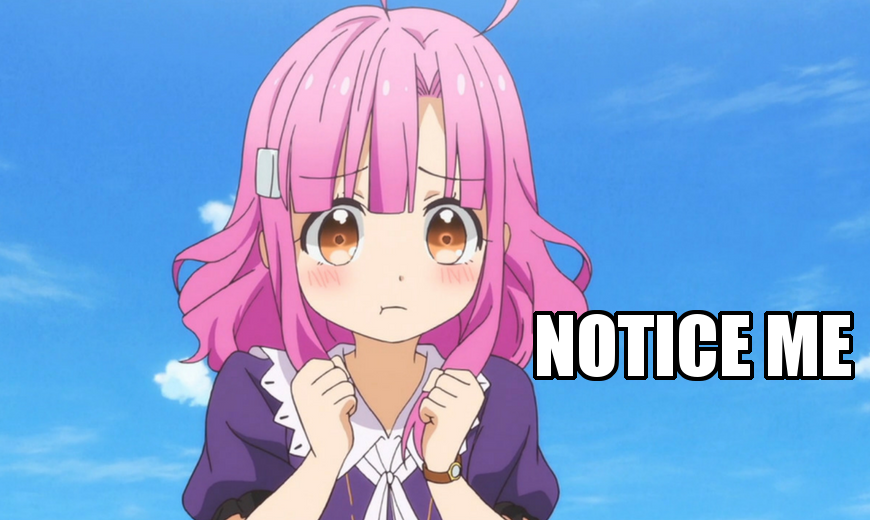 Happy Thursday! It's time for the August edition of #AskSentai. We've collected some questions from Ask.fm, and curated it here just for you. As always, please feel free to send over your questions, and we'll see what we can answer. Enjoy!
I'm super hyped for School-Live's release (just finished it a few days ago) and really hope it gets a dub! Who is your best girl from the show and why?
Thanks for your support of the show! Squee! Best girl is Kurumi, armed with Shovel-san. Why? Because Kurumi isn't going to take anyone's crap, and she manages to use a common household shovel as a deadly, zombie-slaying weapon.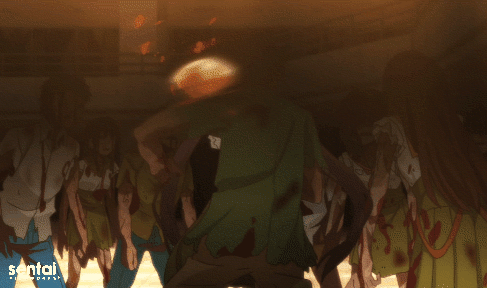 Although, there is the case for Megu-nee being best girl, but it's hard to notice her sometimes…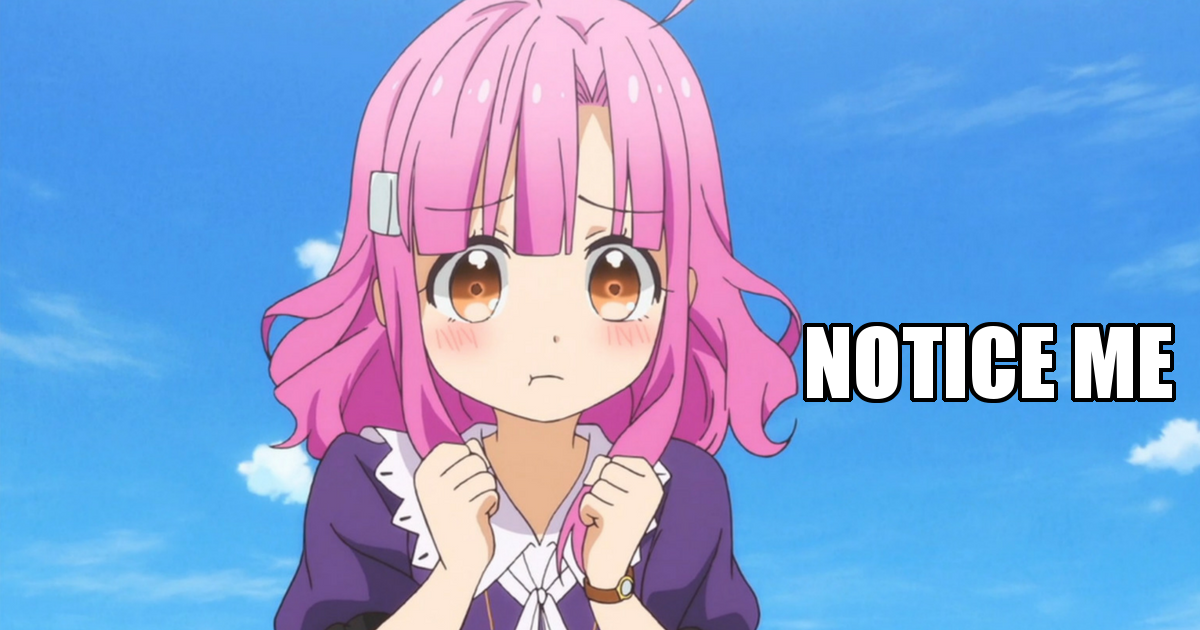 What is the difference between your "Collector's Editions" (Akame ga Kill, Monthly Girls Nozaki-Kun, NGNL etc.) and what you call a "Premium Edition" (KoS: BVattle for Planet 9)?
There technically is NOT a difference - all premium box sets are a limited collector's edition since only a specific quantity are made.
Do you take voice acting auditions?
We're having an audition in September, actually. We'll be hosting an open casting call at San Japan.
Hey Ask Sentai Sensei! Just wondering about the timeline on Chivalry of a Failed Knight. Any idea if it'll hit the release announcement list soon? Also, would majorly love a dub of that show! I have a few dub only friends who said they'd totally be down to watch with me if it gets one =D
We love Chivalry too, but we don't have any news on the home video release date yet. It takes about 12 to 18 months after a show completes simulcasting to release home video details.
Senpai I hope everything is fine at Sentai HQ. I want to know which girl from "Onigiri" is the most popular in the office. Mine is Shizuka Gozen
This cutie right here. Ibaraki Douji has heterochromic (is that a word now?) eyes and cute ears.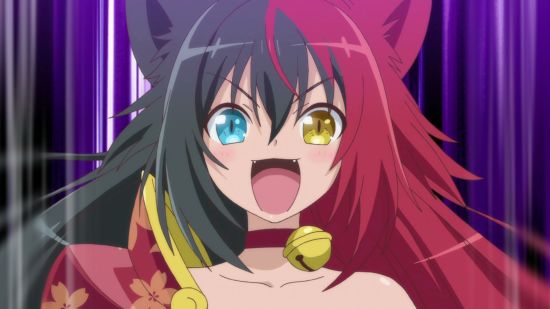 Will there be a season 2 of Maid Sama? I can't live with these cliffhangers.
We don't know, actually. Generally, we find out when YOU do when there will be a second season for a show. Let's all just cross our fingers and hope we get a second season.
Misa + Usui
4Ever!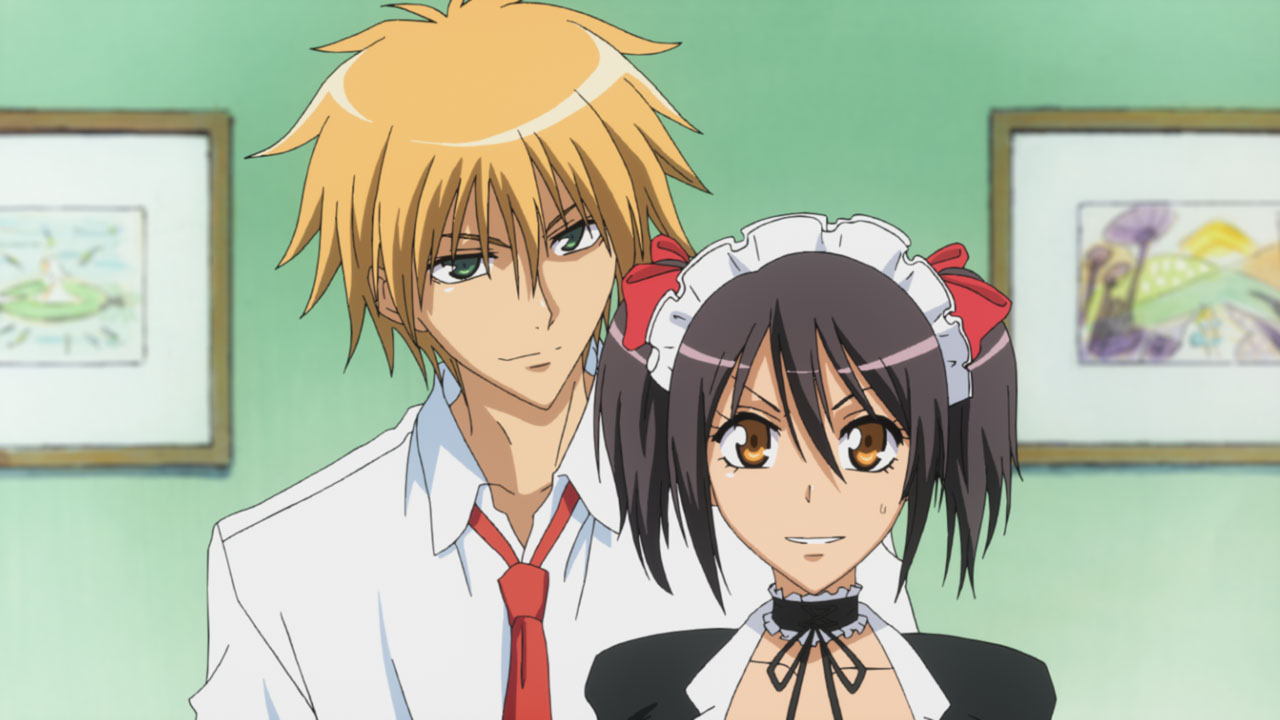 Any chance of getting dubs for "Haven't You Heard? I'm Sakamoto" or "School-Live"?
There's always a chance. Thanks for letting us know you support those titles!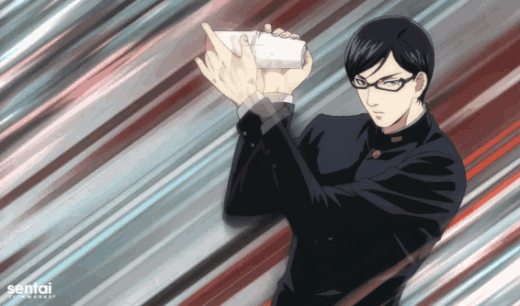 Does sentai have merchandise rights for gate? I saw gate will be in the loot anime box this month and i love a sentai/ rory mercury t-shirt
Yep! We have the merch rights for GATE,. And yes. A Rory Mercury shirt would be FLIPPING AWESOME, but keep watching our social media channels, and we'll let you know when we have more GATE stuffs available. Hang tight, but for now, we haz buttons: http://amzn.to/29SI7MF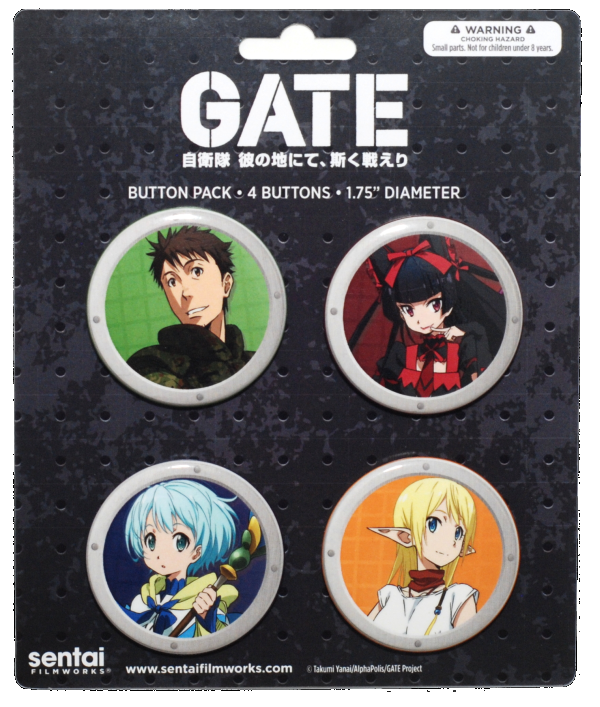 I don't get it. What is #SentaiOverheard?
We had a bit of a revelation about our work-related content. #SentaiOverheard pic.twitter.com/7qosjj0T26

— Sentai Filmworks (@Sentaifilmworks) July 28, 2016
#SentaiOverheard is our way of giving you guys a little inside-look at the many goings-on behind the scenes at Sentai Filmworks. We have so many departments with a lot of interesting conversations happening daily, and we thought, "Hey. Maybe the fans would enjoy 'listening in.'"
Where is the Hestia plush????
The Hestia plush will not be available online. She is a convention exclusive, meaning that she will ONLY be available for purchase from our booth whenever we go out to conventions. Your next chance to bring Hestia home will be at Otakon or San Japan.
Who's Your Best Girl?
A lot of questions about "best girls" this month. Who's yours? Let us know on Ask.fm, and we'll see you next month for more Ask Sentai!