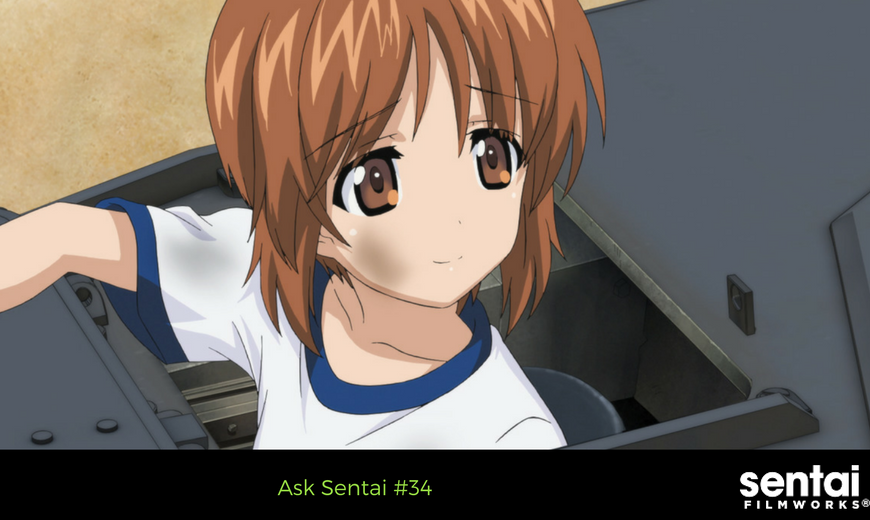 Let's get this #AskSentai party started, shall we? No squidding, this month, we'll talk Squid Girl and other points of great ink-terest. (…) Nothing? Oh well, we tried.
Onward to the questions: Panzer Vor!
If you end up dubbing Squid Girl, seeing as how there's already a dub for season 1, would you go straight to season 2 or redo season 1 as well?
That's a good question, but we just announced the acquisition of that, so we haven't started thinking that far ahead just yet. Keep the comments coming though, since we are reading them all with great interest.
I once saw a preview of a Rachnera t-shirt in one of your posts. Any word on when that (or any other Monster Musume merchandise) can be made available?
Boop. Here you go. (This is the only MonMusu item right now, but we hope to introduce more in the future).
Do you guys plan on offering more Parasyte merch? More things other than t-shirts would be awesome.
What kind of Parasyte merch would you guys like? :) Send your ideas over on social.
Why premium edition Blu-ray for IS2 at ridiculous price? What about regular edition Blu-ray with same disc contents at regular price?
The IS2 Blu-Ray mirrors the Japanese BD release with the exception of the inclusion of an English dub.
Will Chihayafuru get a dub?
If multiple fans demand it. Loudly. Repeatedly. It is a possibility.
Pretty sure you might not be able to outright answer this but I'm going to ask anyways. Will there be a second season to chivalry of a failed knight? I don't want a release date but simply to know if it will be cancelled or continued.
Agreed. We desperately want a 2nd season of Chivalry of a Failed Knight (we need more Stella, STAT), but that's in Japan's court. We don't make second seasons: we wait with the rest of the fandom for it.
Does your recent announcement of the licensing of Girls und Panzer der Film include the rights to the "This is the real Anzio battle!" OVA?
Yes, we did license the OVA, as well as the Girls und Panzer mini episode. The release details, though, are still to be determined. Hang tight, and Panzer Vor!
Legends of the…
It's going along really well. Words are getting translated, and fingers are flying across their consoles to prepare this magnificent ship for flight. It's 4000+ minutes of content, and it has to be PERFECT when it gets to you.
That's it for October! Keep those questions coming to Sentai's Ask.fm.