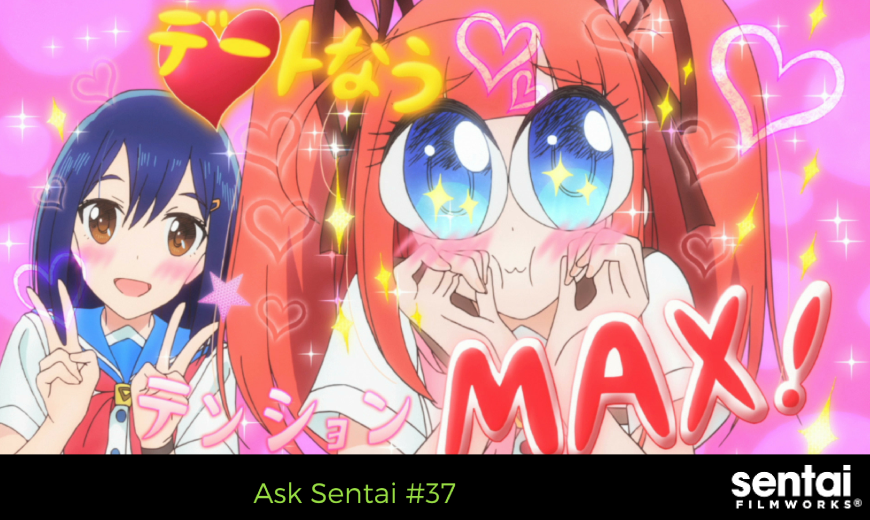 Ask Sentai #37 ( BONUS: Sentai Asks You!)
---
Happy New Year! It's the first Thursday of the year, and Ask Sentai will be pulling questions from our Ask.fm, as well as social media. However, this time, we'd like to split this 50/50 and do a session of "Sentai Asks YOU". Stick around until the end, and answer a few of our questions too!
As always, please note: We can't answer questions about unannounced dubs and licenses.
Ask Sentai Questions
I would like to second a Flip Flappers dub!
Your seconding the movement has been noticed. Much thanks.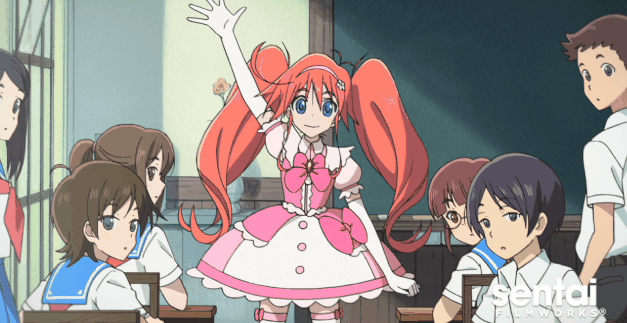 Why were you guys so long gone? i've missed you :')
We've been here the whole time, silly. In the wind. In the moonlight. In the... bah. Seriously, though. We haven't gone anywhere, especially if you follow us on Facebook, Twitter, or Instagram :)
i loved the dub on kaichou wa maid sama definitely one of my favorite romance anime!!! but unfortunately there will be no season 2 :(
There's still hope, right? Right, Japan? (puppy eyes to the hypothetical second season gods).
What anime dubs do you guys currently have scheduled?
Can't say, sorry. We do not discuss unannounced dubs or home video releases on Ask.fm.
Did you get Kanye West, 50 Cent and Chris Tucker to voice Kanie Seiya, Isuzu Sento and Kurisu Takaya respectively, in the Amagi Brilliant Park English Dub? :D
No, but the mental image is priceless. Instead, we have the awesome people we'll be announcing this week and next week in the cast! Keep watching.
GuP der Film bluray?
Sometime this year.
i just realised that u guys also licensed Akame ga kill! and oh boy i just watched it and literally have no words for it..... what are your guys opinions on it?
Bulat... oh Bulat... whyyyyyy (that's the first thought that comes to mind). Glad you liked the show! Second thought: "Can't decide who is better waifu. Najenda or Esdeath..."
I know that a lot of shows that air on Crunchyroll are censored (such as Brynhildr in the Darkness), so I was wondering if the assets you received for School-Live are censored or uncensored.
We can't reveal the secrets of an upcoming video release before it comes up, but generally, if there ARE uncensored Blu-ray materials for a title, we do try to get them.
Sentai Asks YOU
We want to start the year off knowing a little more about YOU! Click on the Little Miyano of Happiness to get started.