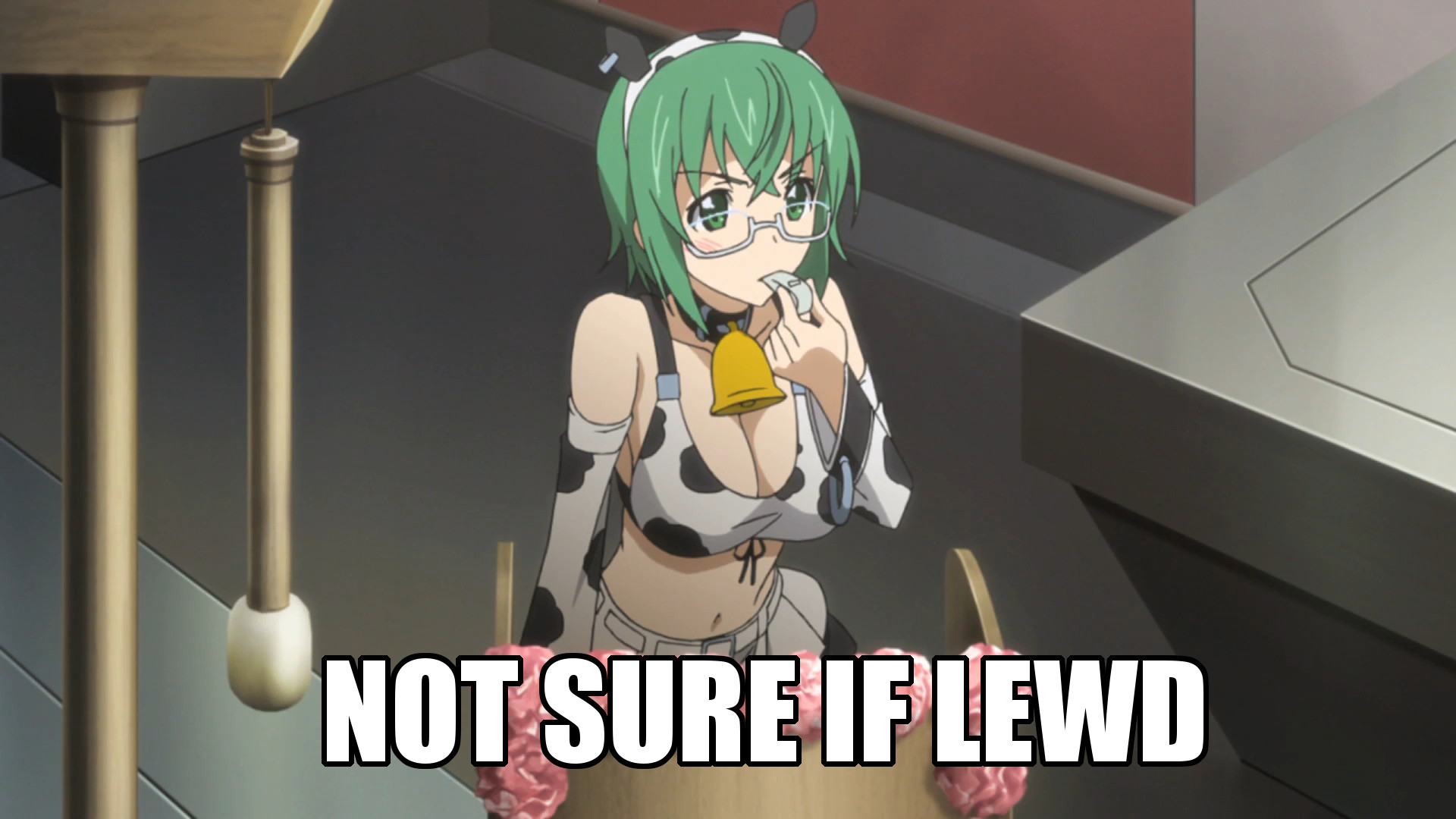 Ask Sentai #5: Demolition Matt and The Birth of LEWD
---
Welcome to another installment of "Ask Sentai"! Thank you guys so much for sending in your questions, hopefully we'll get to yours today!
As always, if you want to ask us something go ahead and click here: http://www.ask.fm/SentaiFilmworks
Yes, eventually all of these titles will be released on Blu-ray.
Why is Hestia so popular?
My theory is because she has good dental hygiene.
Hey Sentai, what is the status on Akame ga Kill? Also is it going to get a dub?
We are in the planning stages for Akame ga Kill! right now, so it's definitely being talked about. As far as a dub, all I can say is that I have a good feeling about it!
What's your favorite anime character on any of these shows (besides Love Lab) that you guys got do you like the most?
Gunna have to go with Chaika, she is just too adorable. ;)
I noticed that the Blu-Ray cover of Hayate The Combat Butler! Can't Take My Eyes Off You makes mention of it being the third season. (Reckon "Cuties" will say Season 4.) Is Sentai working on getting the first two seasons?
Yes, we are definitely working toward acquiring the other two seasons. We will have news on that front soon I think!
Seeing as you licensed Love Stage!!, what are the odds of you getting more BL anime (in particular, I'd love to buy Sekaiichi Hatukoi and DRAMAtical Murder)? And has an approximate release date for Love Stage!! been decided yet?
I personally really liked Love Stage!!, and as for the odds of us picking up one of those titles...I would say 50/50? Can't really comment about a release date for Love Stage!! yet, don't think it has made it onto our release schedule.
so i don't know if this has been asked before but do you think "Is It Wrong to Try to Pick Up Girls In a Dungeon?" will be getting a dub?
Hahahaha, oh man this Hestia hysteria is srs business, isn't it? Well, it's only 2 episodes in at the moment, and we normally don't make a call like that until at least the show has finished airing. So I guess you will have to wait a bit longer until we can look at the series as a whole and make our decision about it. Thanks!
Why doesn't Matt Greenfield direct dubs more often?
We actually keep Matt in cryostasis a la Demolition Man here in the office, and he periodically emerges to direct anime and to check if they've finally created real Patlabor style mecha that are available to buy to the public. He's actually unfreezing right now, but I can't say for which purpose! ;)
When Jessica Calvello moved back to Texas did she reach out to Sentai for audition opportunities or did you contact her to get her back in the booth asap?
I remember when she was cast in
Girls und Panzer
and thought that it was a pleasant surprise, I loved her in her other big titles, and just her in general is fun to be around and to talk to. After her stint in the studios doing
Garupan
, we got to talking on Twitter and eventually the LEWD card was born, and of course she came to visit again to play Hajime in
Gatchaman Crowds
. It's been a disgusting and perverse experience hanging out with her since then, and I wouldn't trade it for the world. ;)
Any interest in picking up the two Gatchaman sequel shows, Gatchaman II & Fighter?
Yes there is much interest!
When are you releasing Beyond The Boundary? And will it be in Blu-ray?
We are nearing a solid release date decision for BtB, so hopefully soon. Yes it will be on Blu-ray. :)
Does Sentai also have the second season of Chaika?
Gunna pull some tricks from my David Williams hat: "I can neither confirm nor Deny!"
Is there going to be a dub for Parasyte? Who do you think should voice Migi?
Yes, Parasyte will receive a dub in the future. Oooooh, Migi is gunna be a tough one to cast, don't you think?
What is your favorite currently airing anime?
Right now? It's a tie between Food Wars and DanMachi, with Hello!! Kinmoza in a close close second. :)