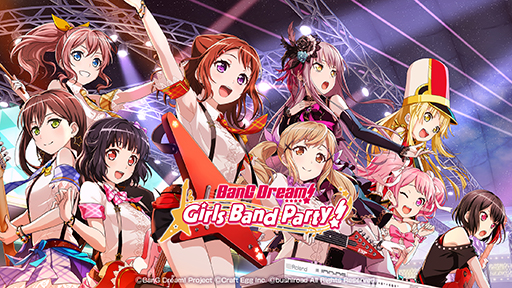 BanG Dream! Girls Band Party – A Sentai Game Review
---
BanG Dream! Girls Band Party – A Sentai Game Review BanG Dream! brings everything we love about idol games all into one: catchy music, storylines that are fun to follow, and of course, the interactive game where your biggest competition is yourself (or maybe your fingers). Who doesn't love a good rhythm game?
We were able to download and play the game (one of those moments where you tell yourself you're only going to play for 2 more minutes and then you look up and it's midnight…) to give you an inside scoop on why this game will be your new rhythmic obsession.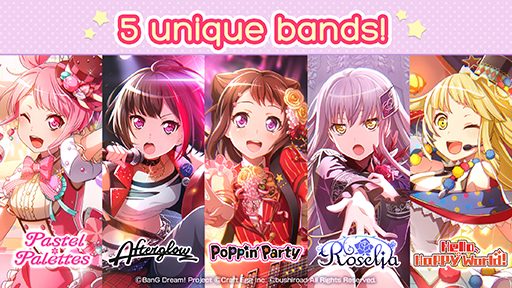 The Bands
It was nice to be able to see our old friends from Poppin' Party and be introduced to some new and exciting bands, too! The girls of Afterglow, Roselia, Pastel*Palettes, and Hello, Happy World bring a different kind of attitude and background to the stage. The stores and members of each band do a great job of explaining the feel of each band and how they all came together. Each band is different, but all have the same goal: have fun and make music! Which brings us to…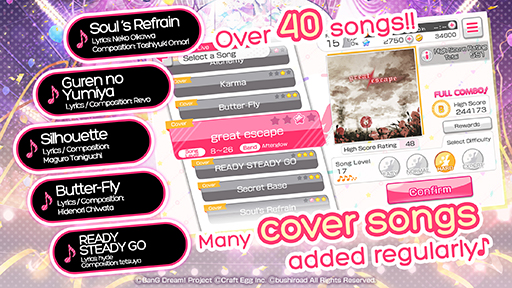 The Music
Its catchy, fun and definitely will get stuck in your head, but in a good way (the kind of way that your favorite theme song gets stuck in your head and makes you want to jingle around). A nice addition to this game is the song library that features some cover songs!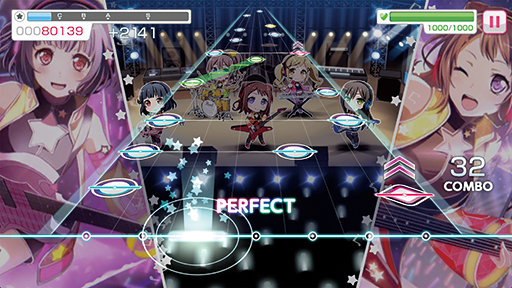 The Rhythmic Game
Playing similar to other rhythm games, BanG Dream! brings a cute aspect to their game: the cute little models as the background while you play. They're adorable and also keep you motivated! You'll bounce between playing tap notes, hold and drag notes, and the occasional flick note. As you get better at the game, you can change the difficulty and timing of each song (or if you're like us, you try to go for the hardest level at first... and promptly fail). Although each player is stuck with 1000 HP, it gives you the competitive push you need to try and hit each note perfectly every time.
Idol Games for the Win!
For us, the most exciting part of playing the rhythmic songs was trying to get all of the yellow notes. These notes activate new band member skills and they show a cut-in! It's easy to get caught up in the game when you hit all the yellow notes and can hear the other band members talk to and encourage each other. What's more thrilling than that?? (Pssst you can also change the band lineup so you can hear what every member has to say).
The different aspects make this one of our favorite rhythmic games we play – the added twists to the traditional gameplay of this type of game are much welcome and really nice.
You can find BanG Dream! on the Apple and Google Play store. You can also stream it in on the HIDIVE!