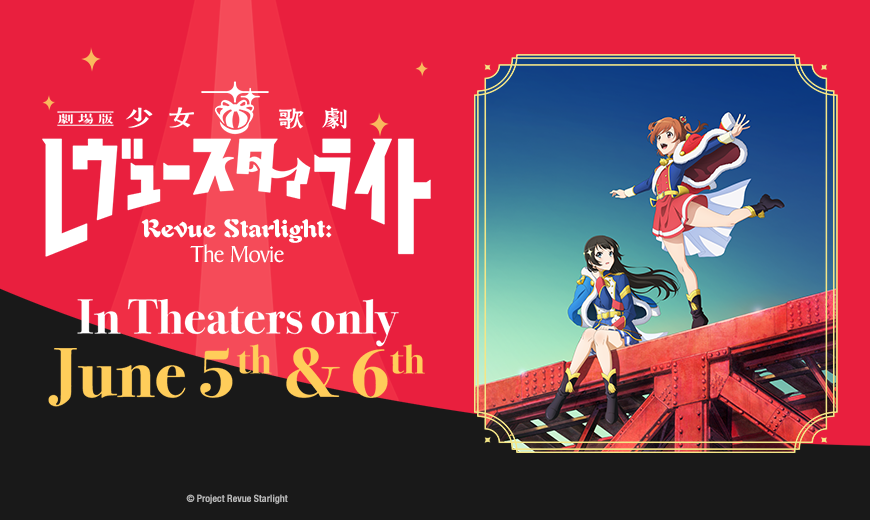 Book Your Ticket to See "Revue Starlight: The Movie" in Theaters!
---
The curtain rises on Revue Starlight once again! Sentai is proud to host the North American premiere of Revue Starlight: The Movie, the thrilling sequel to the 2018 Revue Starlight TV anime series. After an exclusive sneak-peek premiere at Anime Central in May 2022, Revue Starlight: The Movie will be in theaters on June 5 and 6, 20222, for a limited-time, special engagement.
Check out the trailer now!
Don't miss out on the next chapter of this beloved series. Check out the dates and locations below, then book your ticket before the curtain closes once again…
Don't see a location near you? Keep checking back because we'll be adding more theaters!
Break a leg, Revue Starlight fans, and be sure to tag us on social @SentaiFilmworks with reactions and pics of your experience.