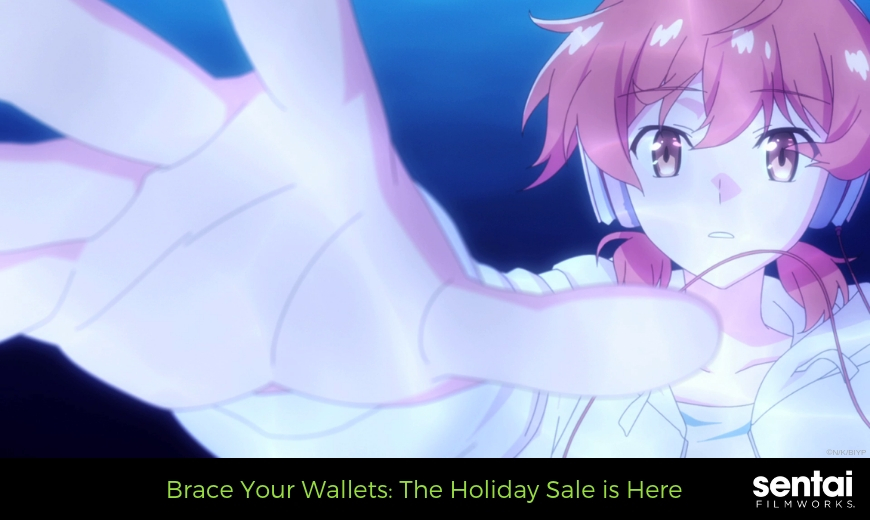 Brace Your Wallets: The Holiday Sale is Here
---
November 16, 2018, was a day that forever altered the course of history for wallet kind. It was the beginning of a time of great upheaval their historians would later call "The Sentai Filmworks' Early Black Friday Sale."
Wallets everywhere pleaded for a savior to deliver them from those dark times, but none answered their desperate calls. And, just when it seemed the sale was finally behind them, another suddenly occurred without warning! Little did they know that this one would extract a toll far greater than the last.
Wallet historians would later dub this event "The Sentai Filmworks' Holiday Sale."
Up to 90% Off Select Merchandise This Time!
During the Early Black Friday Sale, the savings were unheard of. But another sale right on the heels of the last one? With the discounts now up to a Herculean 90%? It was as if millions of wallets suddenly cried out in terror, and were suddenly silenced. True, they are inanimate objects, but they, too only have so much they can take.
Follow the Sale as it Unfolds in REAL TIME!
It is Sentai Filmworks' duty to chronicle this sale and take an in-depth look as it unfolds. Every day, we shall highlight a part of this incredible sale (protect your poor wallets!... or don't *shrugs*)
Are you interested in taking the journey with us? Then follow us on Facebook and Twitter! Keep track of what your friends buy during the Holiday Sale with the hashtag #SentaiHaul. With that, you too can witness and experience the sale FIRST HAND!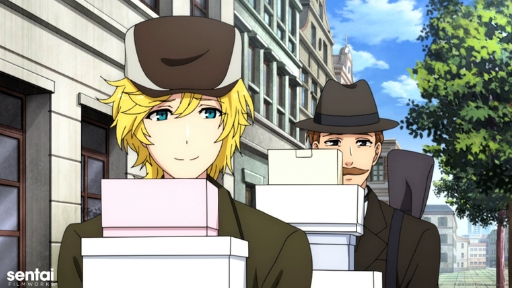 Please, enjoy our Holiday Sale, and we hope that you will find gifts for both yourself and your loved ones. And your pets. Because pets deserve anime, too.
And what of the wallets? Not all of them will make it. Not to the end. It's time to give a moment of silence to pay our respects to the wallets that will no longer be with us.
But lift your heads and feel no sorrow, for their hardships were not in vain! Their sacrifices ensured that you could be happy with your purchases. However, there is still something you can do for those left behind.
<Insert that song regarding the embrace of a divine entity here>
Would you be interested in learning more? About upcoming sales? With it, you can alert your own personal wallet and give it knowledge. Knowledge it can use to save more in preparation for when the lean times are coming.
The lean times ebb and flow like the tide, but you can still financially assist your wallet. If you are interested in helping your wallet, please tag us with @SentaiFilmworks with the social media buttons below and sign up for our newsletter.
Please, think of the wallets.