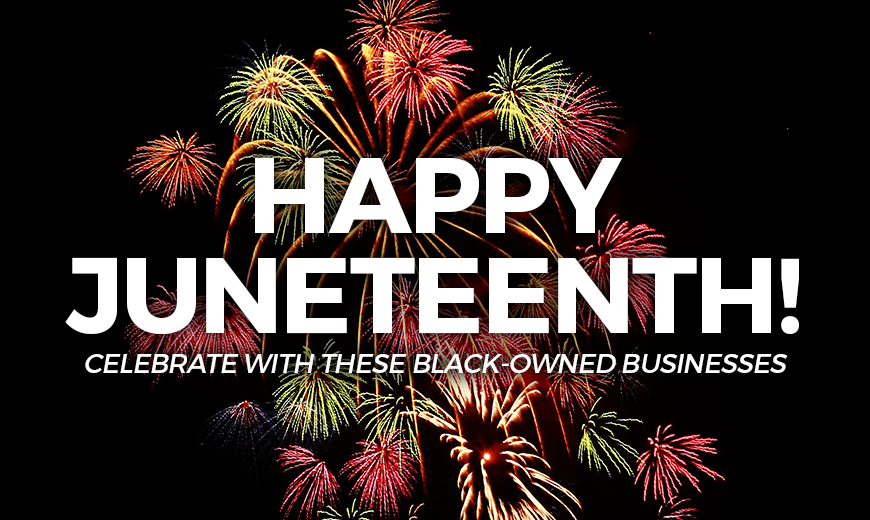 Celebrate Juneteenth with these Black-Owned Businesses & Black Creators
---
Today is June 19, and that means we're here to wish you a happy Juneteenth!
In case you don't know, Juneteeth is especially meaningful for us since we're located near the Galveston Delta. Per juneteenth.com, "Juneteenth is the oldest nationally celebrated commemoration of the ending of slavery in the United States. Dating back to 1865, it was on June 19th that the Union soldiers, led by Major General Gordon Granger, landed at Galveston, Texas with news that the war had ended and that the enslaved were now free.
Note that this was two and a half years after President Lincoln's Emancipation Proclamation - which had become official January 1, 1863.
Juneteenth today celebrates African American freedom and achievement, while encouraging continuous self-development and respect for all cultures. Juneteenth serves symbolically, and in reality, as a reference point from which to measure and appreciate the progress and contributions made by African Americans to this society."
We understand the significance of June 19th and the calls to commemorate the anniversary of the formal end of slavery in the United States. To celebrate Juneteenth this year, we wanted to spotlight some cosplayers, personalities and Black-owned businesses* in our industry… and beyond!
*Sentai is not affiliated with any of the following parties or organizations. We just think they're cool!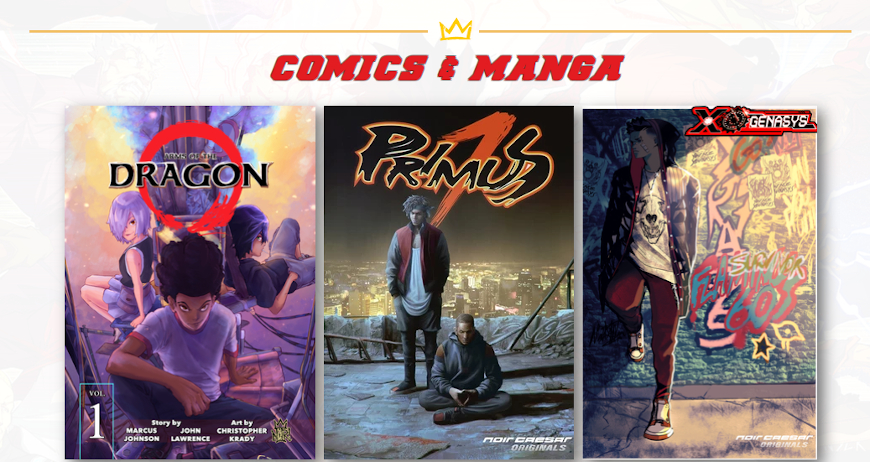 "Noir Caesar Entertainment LLC is a multimedia entertainment platform that produces stories and content featuring original, strong, inspirational and diverse Black and POC (People of Color) characters, written by Black and POC creators, writers, and artists from all walks of life. The company was started in response to the overwhelming amount of Black culture you often see in the mediums of anime, manga, comics, video games, and so-forth, and by contrast, the startling lack of Black and POC characters, with several being portrayed in an inaccurate and offensive light, and often from the minds of non-Black and non-POC creators attempting to tell our stories."
Be sure to check out the jaw-dropping comics, manga and webseries on their site! Looks like we have some reading material to binge…
Visit NamiWear for Awesome Anime Streetwear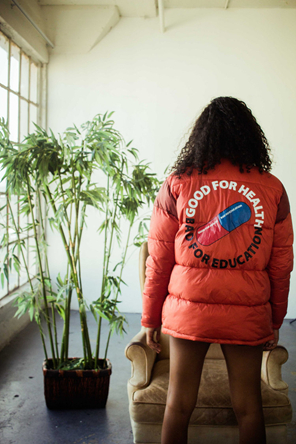 "NamiWear, a subsidiary of Noir Caesar founded by Dom Jimenez, is an anime-inspired streetwear brand. We turn cosplay into everyday, wearable clothing inspired by people's favorite characters, while putting a fresh and original spin on our clothing."
(*adds basically everything to cart*)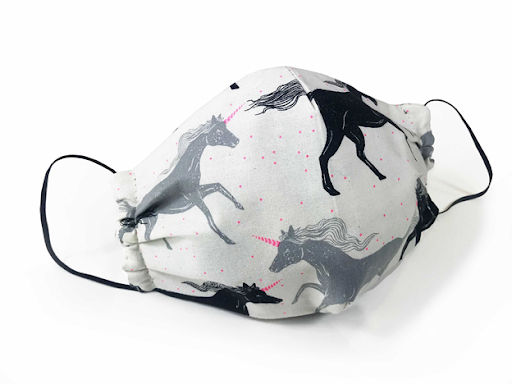 The Raspberry Room is a great place to buy super cute handmade masks, pillows, and other handmade goods. And there's even a unicorn mask!
And if you need even more colorful face masks to express your personality, please visit Official Black Wall Street's list of Black-owned mask businesses. Official Black Wall Street is an excellent resource, so bookmark their site and check out their many recommended businesses the next time you're looking for a product or service.
Hungry? How About Delicious Desserts from Tubby's Taste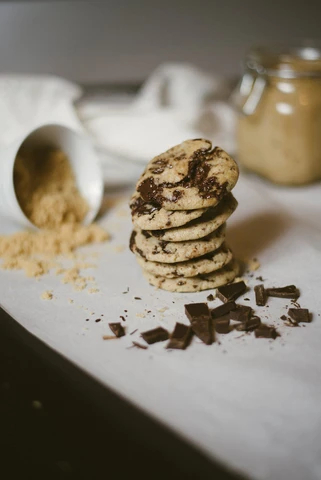 "Tubby's Taste is a delicious dessert company that is surprisingly vegan." And what's that? They ship nationwide??! Yeah, we're definitely on board for those cookies! Is there drool on our chins, or…?
If you're still hungry, peruse VegOut Magazine's list of 11 Black-owned vegan businesses (that ship nationwide). We can't wait for our cookies and vegan cheese dip to come in!
As a fellow Houstonian, Chinedu just *gets us.* Whether he's poking fun at our state's Whataburger obsession or just being generally hilarious, he never fails to make us laugh… and reconsider our feelings about Houston's freeways.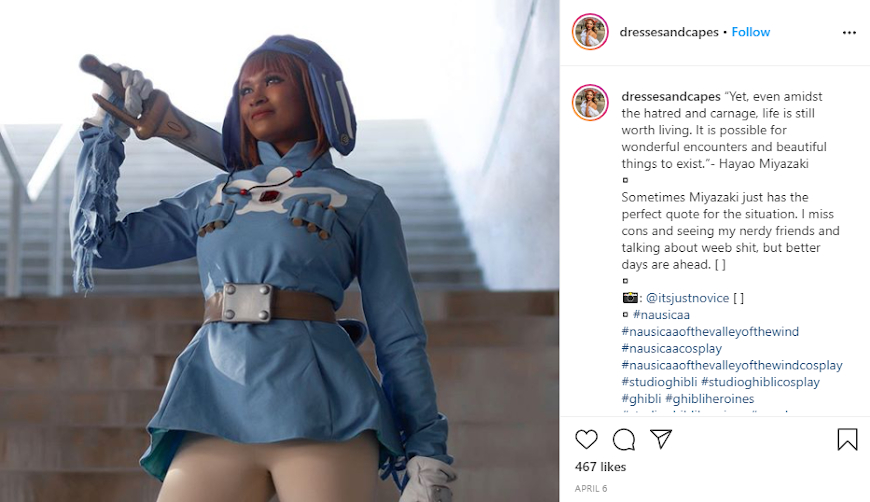 From fantasy dresses to elaborate recreations of fictional characters, Lauren (@dressesandcapes)'s Instagram account is a treat for the eyes and the imagination.
And if you want to fill your feed with even more cosplay, check out this article from Black Nerd Problems and this article from The Daily Quirk that highlight Black and other cosplayers of color you should follow all year round.
In Honor of Juneteenth 2020, Celebrate with These Black-Owned Businesses
Looking for something you didn't see on this list, or on the lists in this list (#listception)? Check out The Mad Mommy's list of over 1,000 Black-owned Etsy Shops that sell everything from fashion accessories to candles to resin works.
Shopping at black-owned businesses can promote visibility and representation — but you shouldn't just shop Black-owned businesses on June 19. Shop diversely throughout the year, and if you're looking for a place to start? You should totally participate in the Juneteenth 30-Day Challenge to support Black-owned businesses around the nation!
We hope you've enjoyed this brief look at just some of the bold, talented, and incredible Black-owned businesses and Black creators out there. We encourage you to have fun exploring the many businesses, indy creators and lists linked within this blog post, and have a happy Juneteenth!
Want to shout out another Black creator or Black-owned business? Find us on social @SentaiFilmworks and let us know who you think we should follow and support.