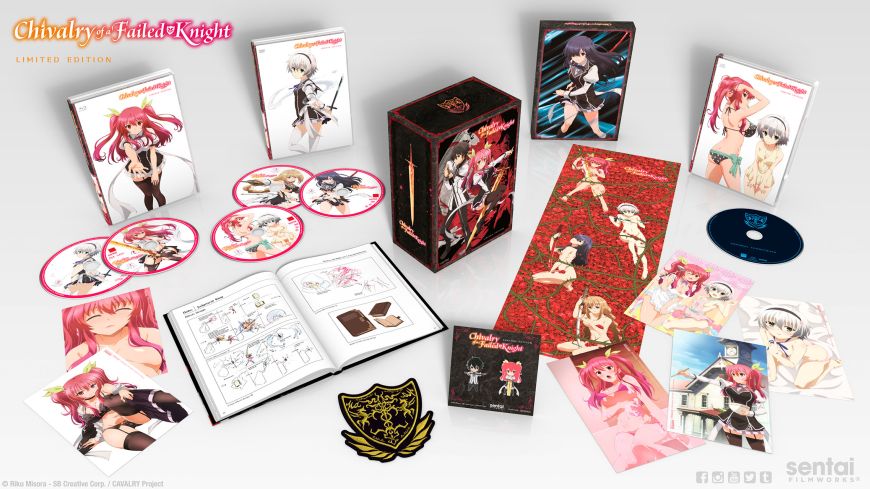 Chivalry of a Failed Knight Premium Box Set Contents Reveal
---
Love! Angst! Epic fights! Take home the saga of the Worst One in style with the Chivalry of a Failed Knight premium box set.
Let's Go Ahead!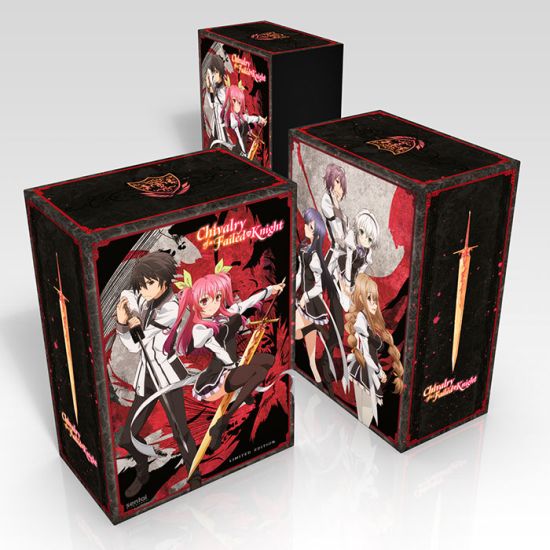 The main cast of the show shines on the premium box set's chipboard box cover. Ikki, Stella, and the rest of the cast look ready to rumble in the Hagun Academy arena.
DVD/BD Combo Pack (with Reversible Case)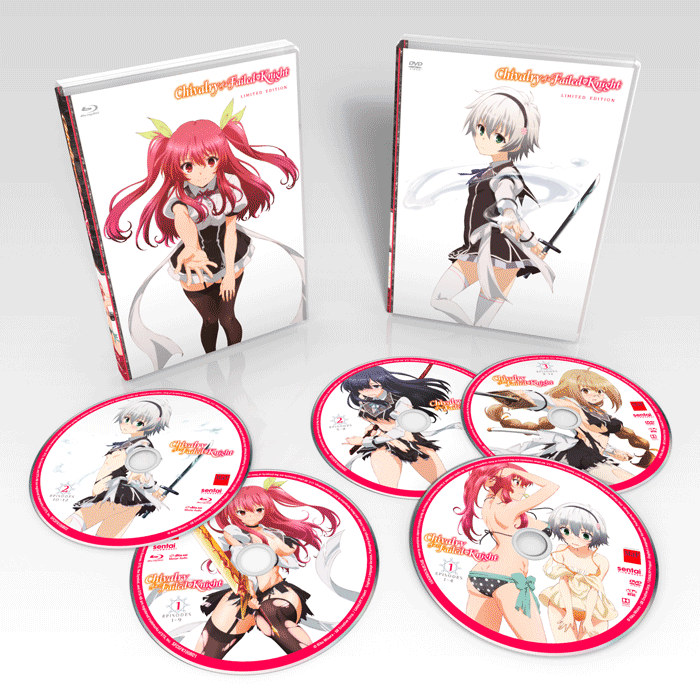 This premium box set release comes complete with an English dub. As an added bonus, fans of the show know that things got a little naughty sometimes in Chivalry of a Failed Knight, so our DVD/BD case comes with a reversible cover.
Show Me the Extras!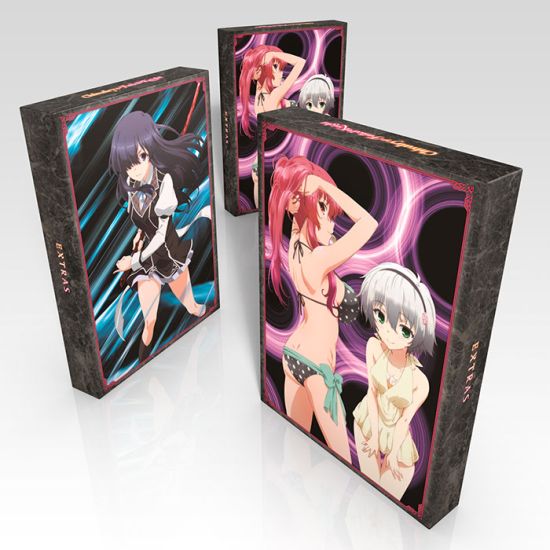 A Sentai Filmworks collector's box set wouldn't be complete without goodies that bring the show to life. Even the art on the extras box is showing off a bit. ;)
Collector's Booklet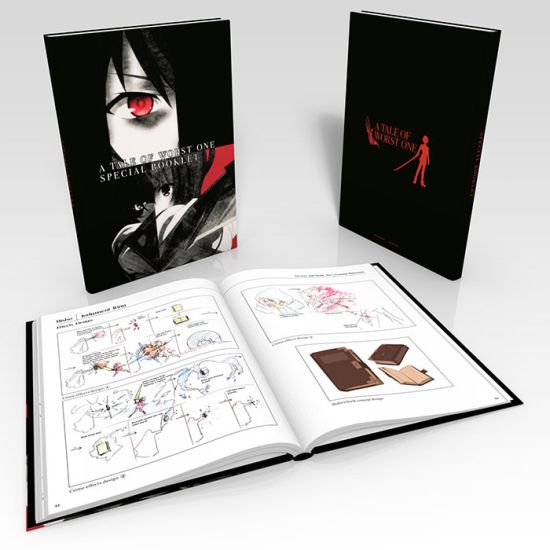 Get a closer look into the inner workings of Hagun Academy and it's students in this hardcover, box set-exclusive booklet.
Hagun Academy Patch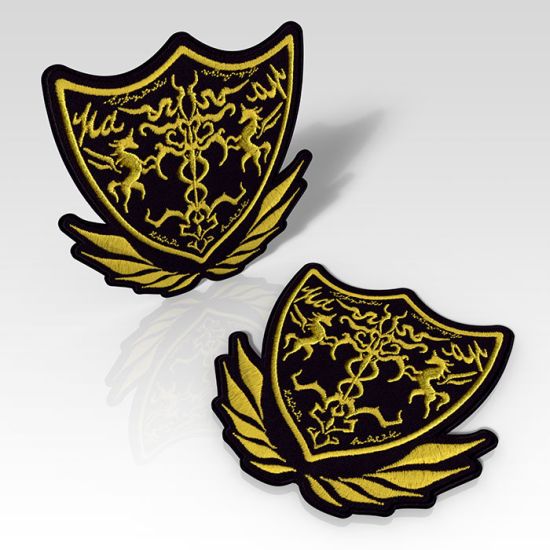 This patch is made for those who are Blazers at heart! Show off your school pride with the crest of Hagun Academy!
Art Cards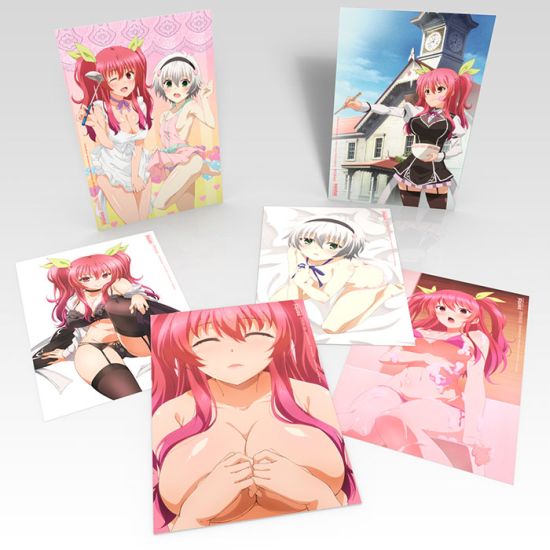 Oh my, Stella! The Crimson Princess shines in this sizzling set of art cards.
Metal Pins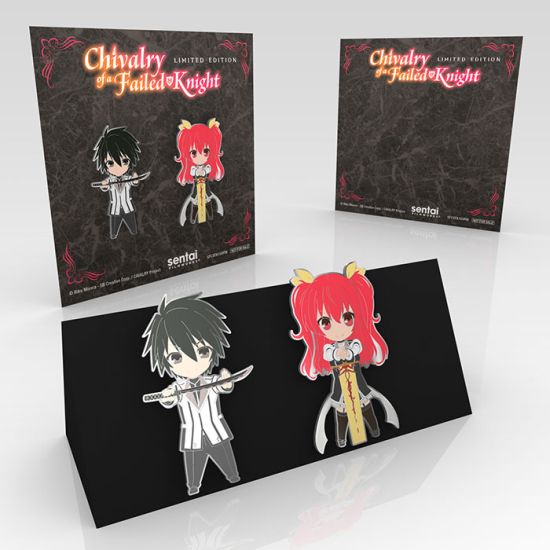 We could never separate these two! Ikki and Stella are a perfect pair in this metal pin set.
Exclusive Poster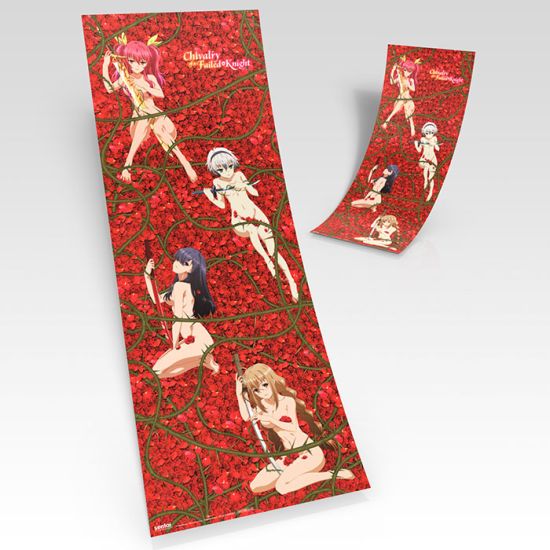 This exclusive poster brings the ending credits of the show to life! This one is for the fans who really love… flowers.
Soundtrack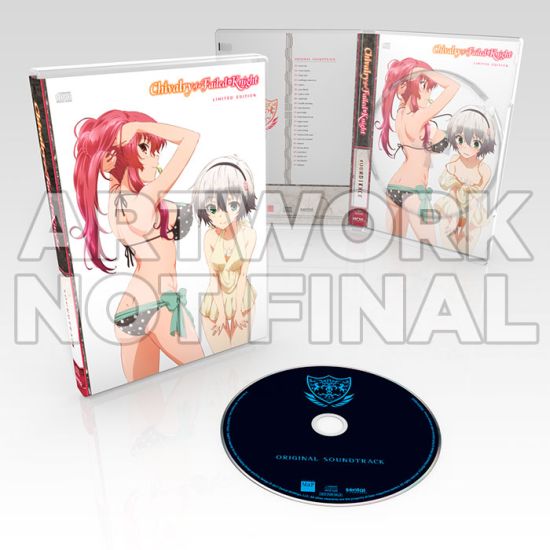 The tunes of epic battle can follow you into IRL with the Chivalry of a Failed Knight soundtrack: only available in the premium box set.
You Want It?
As with all of our premium box sets, we only create a set quantity. Once this Chivalry of a Failed Knight premium box set is gone, it's gone forever. Don't be a Worst One: pre-order your copy of the limited edition premium box set today!