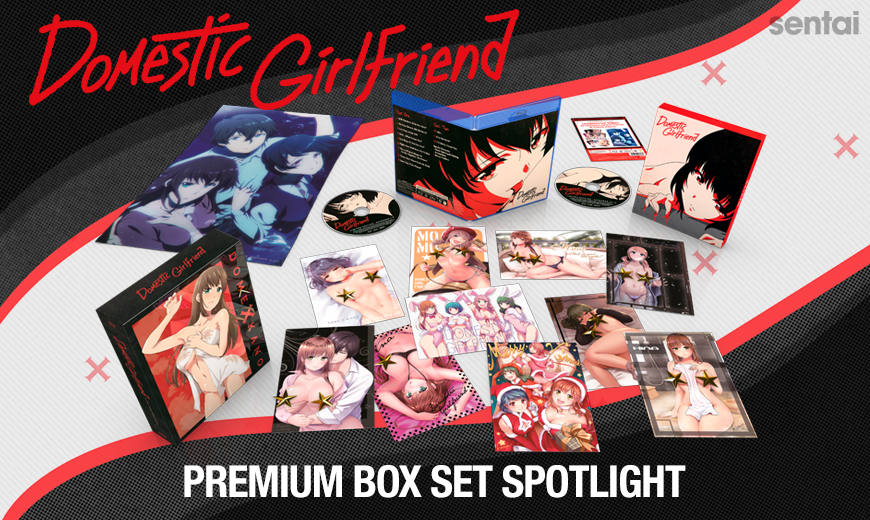 "Domestic Girlfriend" Premium Box Set Spotlight
---
The wait is almost over: The Domestic Girlfriend Premium Box Set comes out on August 25, 2020, which is only a few weeks away! As with all our Premium Box Sets, it's doubled stuffed with all kinds of extras. But what kind of extras can you expect?
Wonder no more! Your pals here at Sentai are here to show you all the tantalizing goodies just waiting for you, so start making room on your shelves for your new PBS roommate.
Feast Your Eyes on This Nifty Collector's Box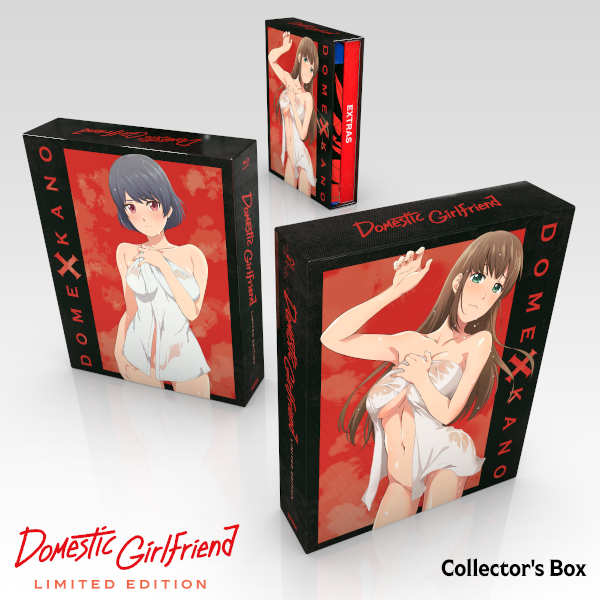 Every collector knows the importance of a e s t h e t i c s, so we paid extra attention to this double-sided collector's box featuring the two Best Girls from Domestic Girlfriend.
Complete
Uncensored
Series on Blu-ray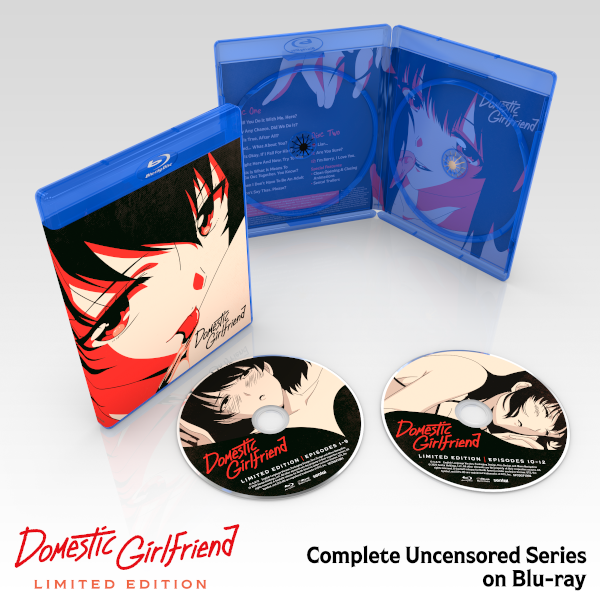 That's right, no conspicuous bands of light here. You deserve the definitive version of Domestic Girlfriend in all its extended, uncensored glory!
10
Uncensored
Double-sided Art Cards? Yes Please!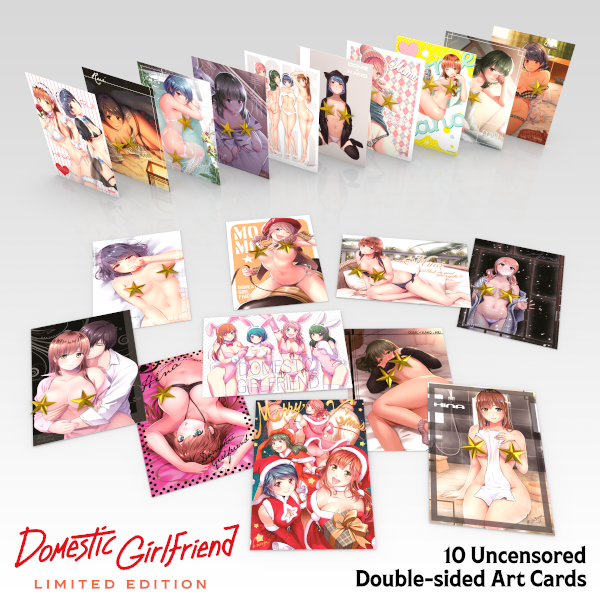 What's better than 10 double-sided art cards? How about 10 uncensored double-sided art cards featuring your favorite characters from the series?
Oh, and don't worry about those pesky gold stars. We had to put them there for the sake of this blog, but we assure you that the actual cards are star free.
Collectible Fabric Posters are a Must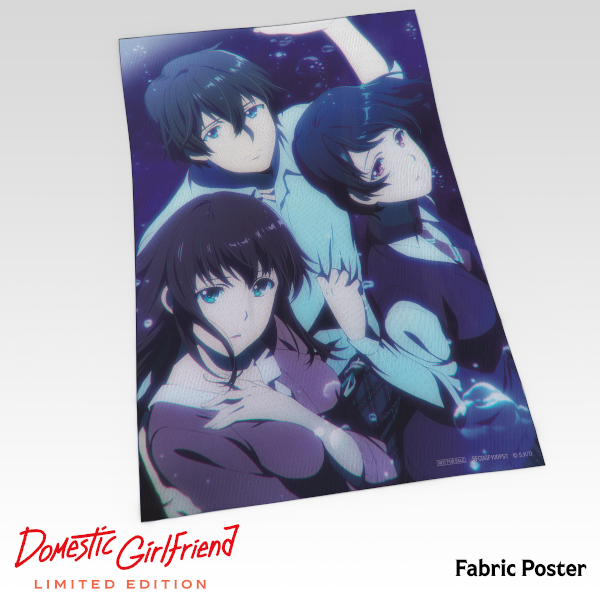 Regular paper posters are great and all, but they're regrettably prone to tears and creases. That's why we decided to go with this fabric poster instead so you can proudly display it wherever you want.
Here, Have an Extras Box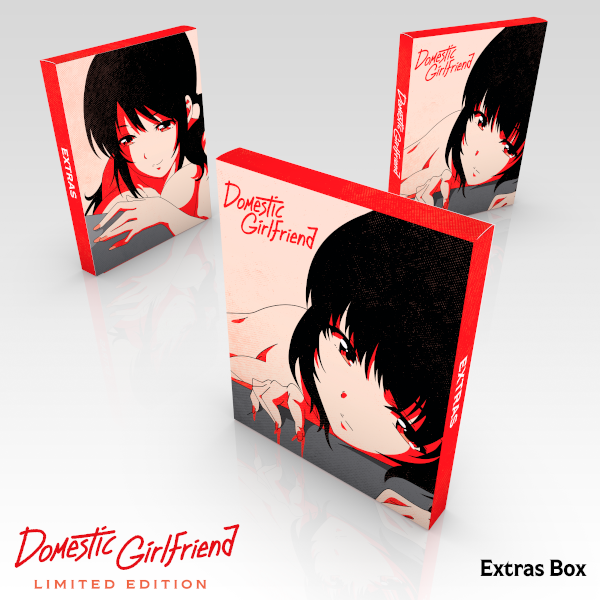 "Always use protection" — that's what we always say. There's nothing worse than bent art cards and wrinkled posters. That's why they all come in this stylish box that complements the collector's box.
Pre-Order Your Copy Today!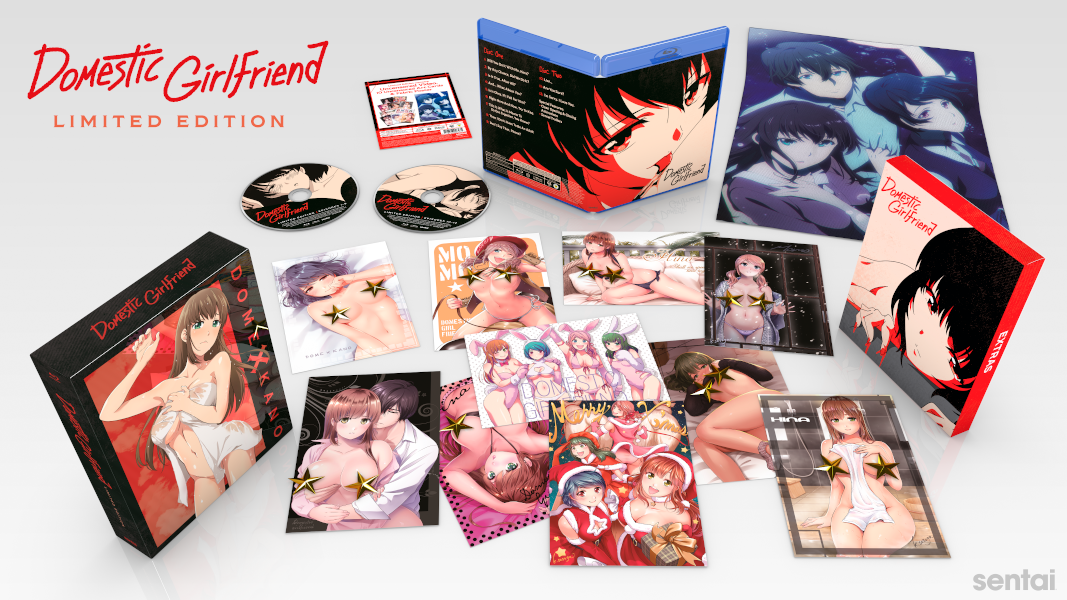 Once our Premium Box Sets are gone, they are gone. We do NOT make any more, so don't miss your chance! Pre-order your copy of the Domestic Girlfriend Premium Box Set for your collection today! Tweet at us @SentaiFilmworks once you do so you can brag about the latest addition to your collection.
Interested in more product spotlights and other news? Sign up for our newsletter so you can be the first to know!