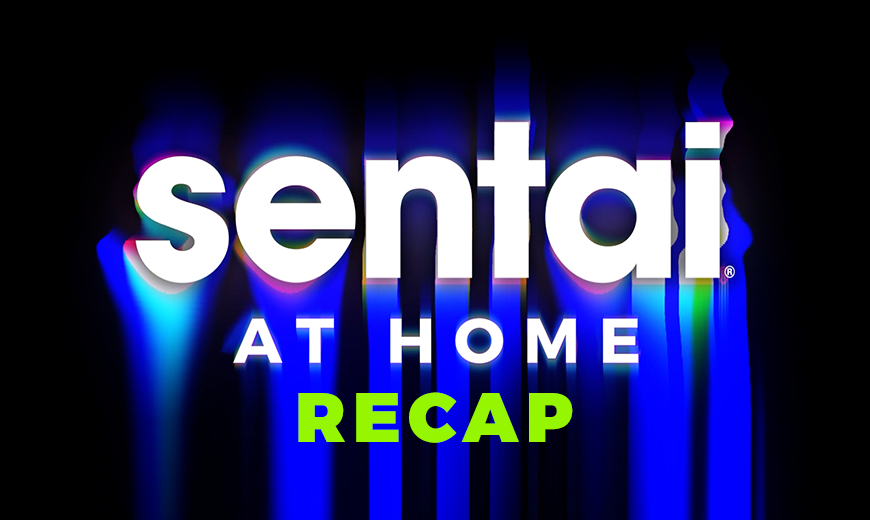 Don't Miss Out on "Sentai at Home," Sentai's Digital Anime Panel!
---
Sad you missed out on Sentai at Home, Sentai's digital anime panel? Never fear, anime fans! You can still watch Sentai at Home on HIDIVE and catch up on everything you missed.
And if you don't have a HIDIVE subscription, you can also check out Sentai at Home on YouTube!
Wondering what's in store once you hit play? Let's have a quick recap!
Our digital anime panel comes jampacked with tons of entertaining segments, including exclusive interviews with Japanese seiyuu like Yuki Kaji of Ahiru no Sora, Yoshitsugu Matsuoka of Is it Wrong to Try to Pick Up Girls in a Dungeon?, and Miyu Tomita, Mariya Ise and Shiori Izawa of MADE IN ABYSS. We also took a moment to chat with the creator, editor and producer of My Teen Romantic Comedy SNAFU, the director of Moribito: Guardian of the Spirit, and the producer of Peter Grill and the Philosopher's Time.
But that's not all. You'll also catch sneak peeks of some home video releases and dub trailers for Sentai anime titles, plus interviews with ADR directors Kyle Colby Jones (Akame ga Kill!, Food Wars!, MADE IN ABYSS), Shannon Reed (Chihayafuru, Real Girl, Kampfer) and John Swasey (My Teen Romantic Comedy SNAFU, Revue Starlight, After the Rain). Even more awaits beyond the play button, so dive into Sentai at Home and enjoy our walk through the world of anime!
We hope anime veterans and new fans alike find something new to enjoy during Sentai at Home. Thank you so much for tuning in, and happy watching!
Want to see more from Sentai? Be sure to sign up for our newsletter!