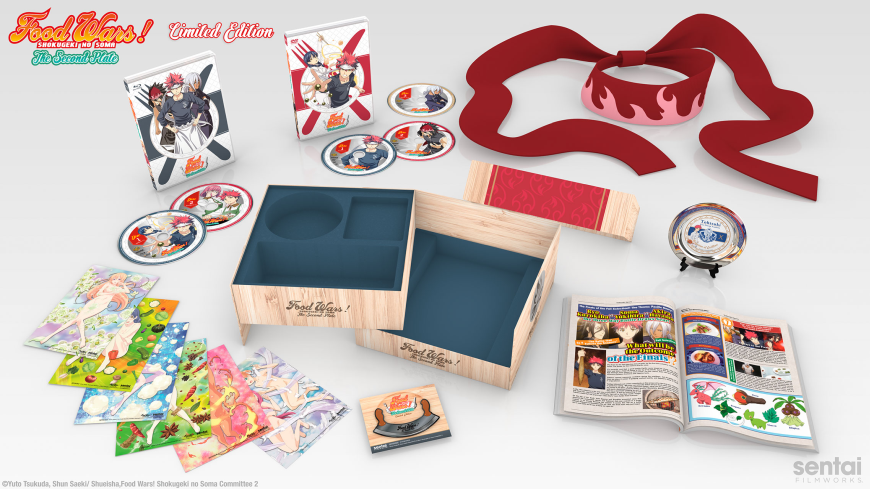 Food Wars! The Second Plate Premium Box Set Reveal
---
Let's get this shokugeki started! Food Wars! The Second Plate is coming home and serving up another heaping helping of foodgasm goodness. Celebrate the Autumn Elections with this limited edition premium box set, now available for pre-order at the Sentai Filmworks shop!
What's Inside the Food Wars! Second Season Box Set?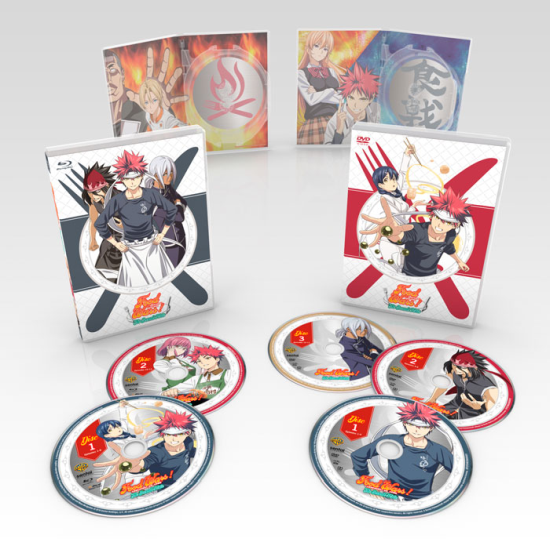 Starting with the discs, this Food Wars! The Second Plate DVD/Blu-ray combo pack will include:
Complete collection with English dub
Reversible Disc Case Covers
Disc Art Featuring the Autumn Election Challengers
Clean Opening Animations (x11)
Clean Closing Animations (x13)
The outer box itself matches the bento-box style aesthetic of the first Food Wars! premium box set. Careful when you open it!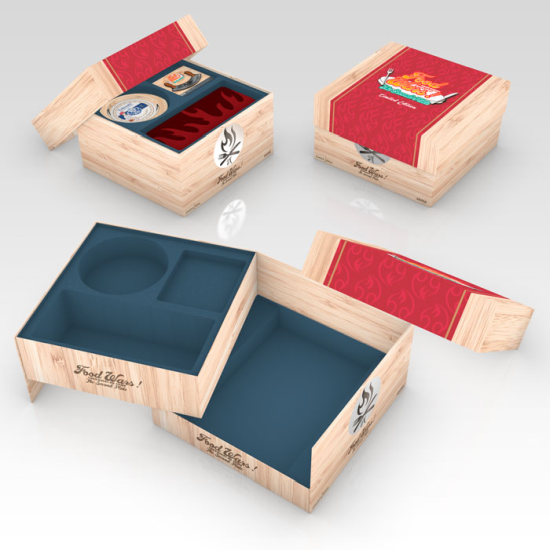 Box Set-Exclusive Extras
Full-Color Booklet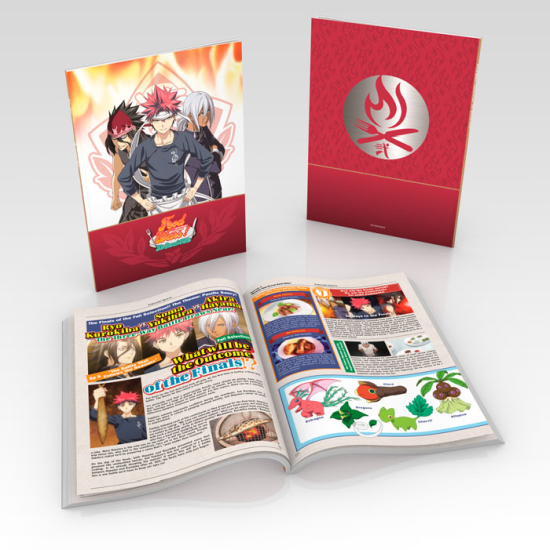 Get the scoop on everything you need to know for the second season of Food Wars! in this full-color collector's booklet.
Ryo Kurokiba's Bandana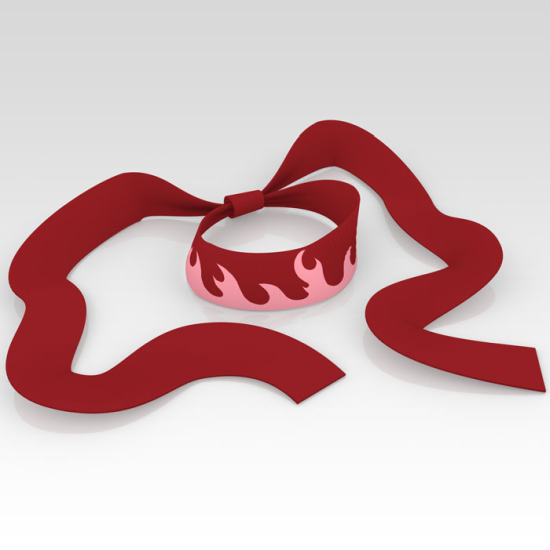 Go from an aloof-Ryo to a EAT-MY-COOKING-YOU'LL-LOVE-IT-MWUAHAHAHA Ryo in an instant with this instant-cosplay bandana!
Mezzaluna Pin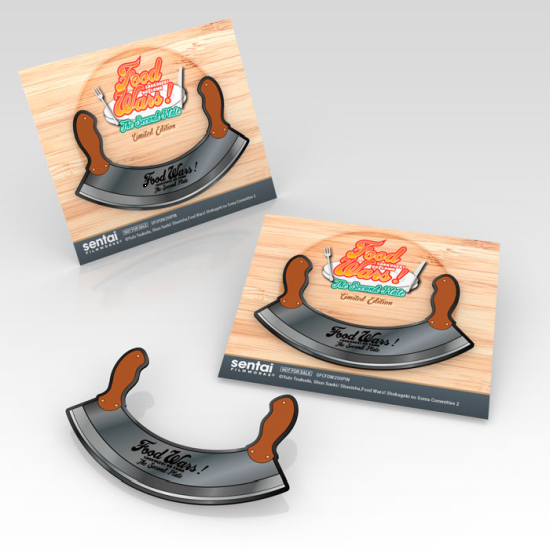 The mezzaluna: the iconic cooking cool of our favorite Italian brothers. Wear your pin with pride and make the Aldini Brothers proud.
Saucy Art-Cards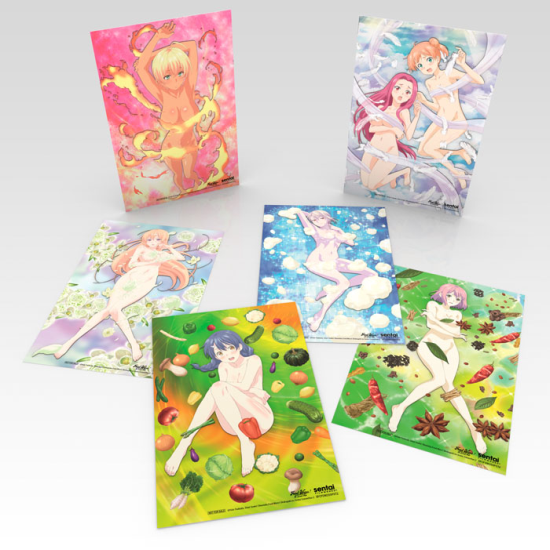 These art-cards celebrate the girls of Food Wars! The Second Season! Your favorite girls await: Erina, Hisako, Ikumi, Ryoko, Yuki, Alice, and Megumi!
Commemorative Plate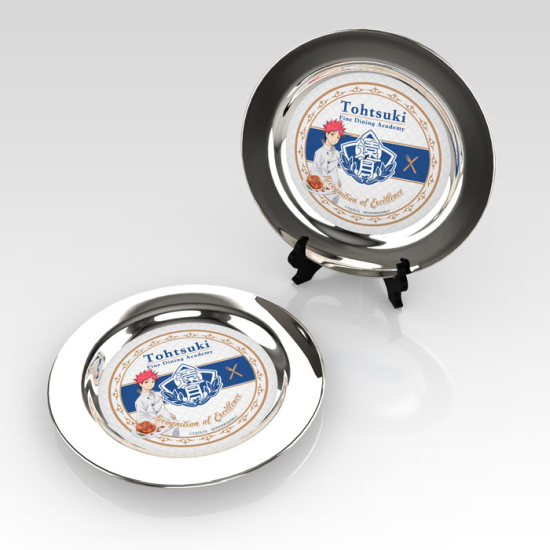 This 4-inch decorative metal plate celebrates Tohtsuki Academy. A professional-looking Soma Yukihira shows off his newest dish and invites you to create your own! (Just not on this plate, lol). This commemorative piece also includes itis own stand.
Order Food Wars! The Second Plate Today
Your Food Wars! collection won't be complete without it. Pre-order your copy by October 26, 2017 and get an additional 10% off! Visit the Sentai Filmworks shop and place your order today.