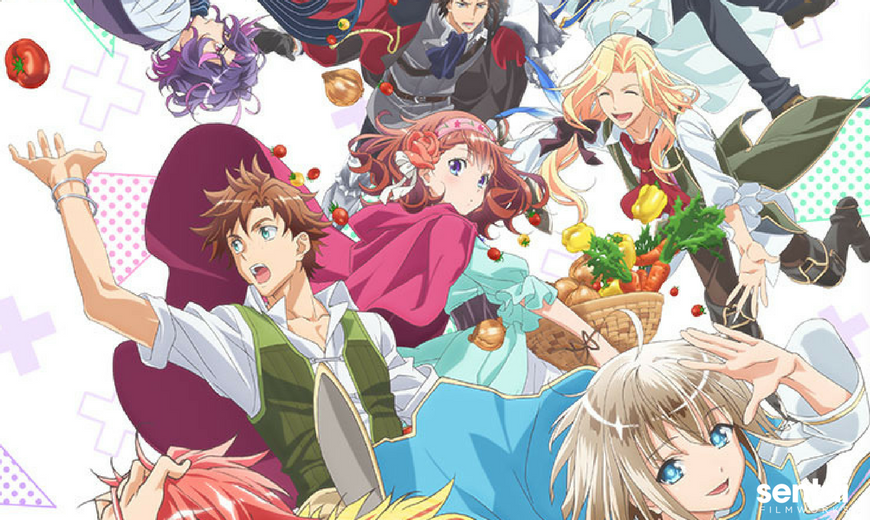 From a Game to Anime and Now to Sentai Filmworks, 'DAMEPRI ANIME CARAVAN'
---
HOUSTON, TX, January 3, 2018 – The new acquisitions for the Winter 2018 Season keep coming and we are proud to announce the addition of 'DAMEPRI ANIME CARAVAN. This series is an adaptation of the smartphone app from NHN PlayArt Corp.'s Dame × Prince (aka "DamePri").
The series main character is Ani, the princess of a small nation named Inaco. She is hardworking, realistic and strong-minded. She was raised with the belief that royalty needs to work even harder than the people of her kingdom. That's a good thing because she will need to work extremely hard to face the princes of two powerful kingdoms: Selenfalen and Milidonia. After all, when you have to deal with a narcissist, a womanizer, a fragile idol, and a shut-in otaku what can go wrong?
The theme song for the series will be performed by the band Breakerz. The series will be available for streaming exclusively on HIDIVE in January 2018.
For Sentai Filmworks' latest announcements regarding this and other great titles, be sure to like us on Facebook and follow us on Twitter.
About Sentai Filmworks, LLC
Sentai Filmworks is a leading global supplier of anime and official anime merchandise, distributing and curating one of the industry's most diverse libraries of top trending and classic titles. Offering thousands of hours of content across both traditional and digital platforms, Sentai is dedicated to bringing captivating stories and iconic characters directly from Japan. With hit series that include Parasyte –the maxim–, No Game, No Life, Food Wars!, Is it Wrong to Try to Pick Up Girls in a Dungeon?, and Akame ga Kill!, Sentai's catalog continues to grow with new favorites like Himouto! Umaru-chan and Monster Musume: Everyday Life with Monster Girls, as well as classic anime series such as Legend of the Galactic Heroes. For more information, visit www.sentaifilmworks.com.