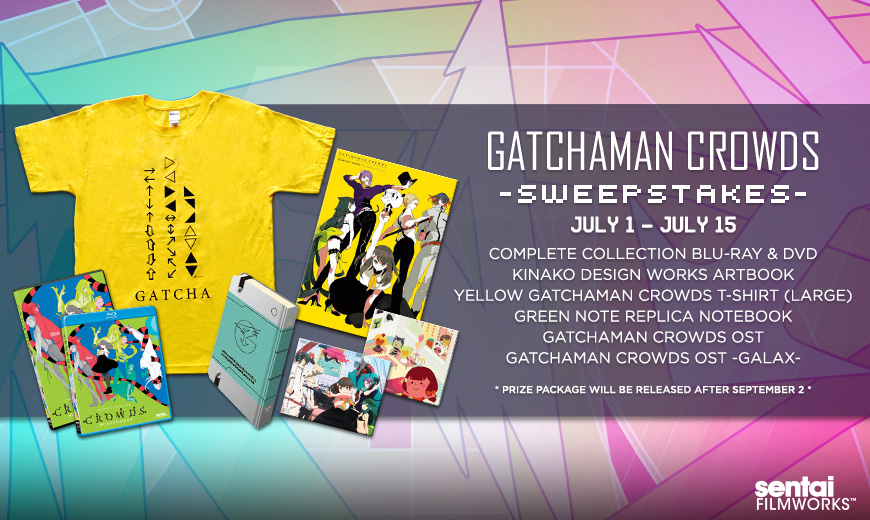 Gatchaman Crowds Sweepstakes
---
You've been asked to join the new team of Hajime and the rest of the Gatchaman Gang on a secret and exciting mission. But first, you'll have to study up. There's no better way to learn how to be a super hero than reliving the action of Crowds! Re-watch the show, listen to the OST. Be a part of a winning team of "invisible" crusaders by winning this prize package*:
Complete Collection on Blu-ray & DVD
Kinako Design Works Artbook
Gatchaman Crowds OST
Gatchaman Crowds OST -GALAX-
And if you're around for AX, be sure to hang out and cool off with some FREE shaved ice with us outside! You'll also want to get a picture with Hajime at our booth (1301)!
*Prize package will be available for winner after September 2, 2014.