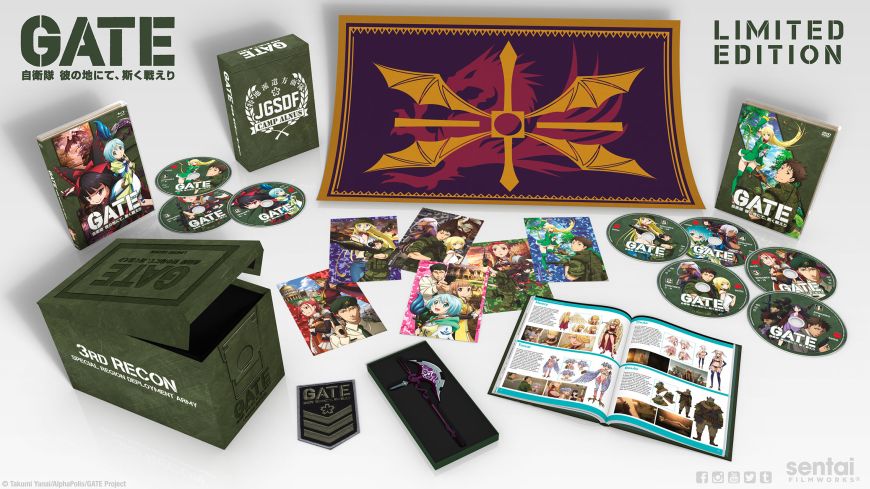 GATE Premium Box Set Reveal
---
An attack is launched through a mysterious gate that appears in the middle of the Ginza shopping district. Amidst the chaos, a reluctant hero arises: Yoji Itami! As you go on this journey with him, we're sure you're going to need a few provisions.
Let's take a look at all of the exclusive items hiding inside of the GATE premium box set!
Chipboard Army Box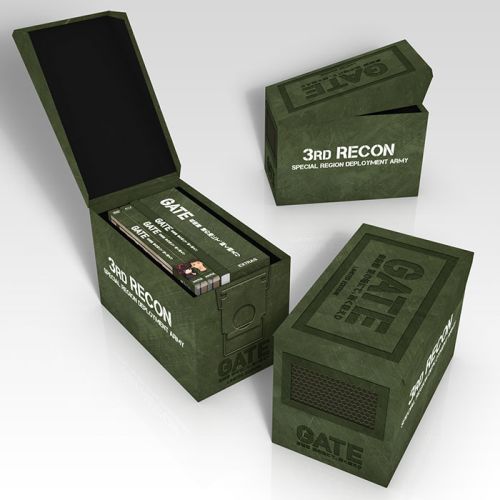 This collector's box features a style that brings you straight into the world of GATE. Study chipboard protects all the goodies inside from most worldly invaders. (Maybe not a dragon, per se…). Also, no need to worry about shelf space: this box set is designed to fit comfortably on your shelf with the rest of your anime collection.
DVD/Blu-Ray Combo
As we announced in our now infamous "The Dubs are Coming" announcement, the GATE home video release will include an English dub! Additionally, the box set contains the complete collection of the series: all 25 episodes from both cours consolidated into one release.
Extras Box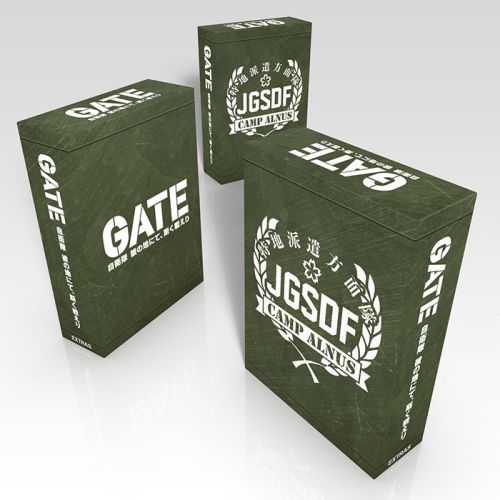 You know how this works by now: the extras in a Sentai Filmworks premium box set will never be sold separately. These exclusive, collector's pieces are made at a specific quantity, and once the set is gone, so are the extras.
Collector's Booklet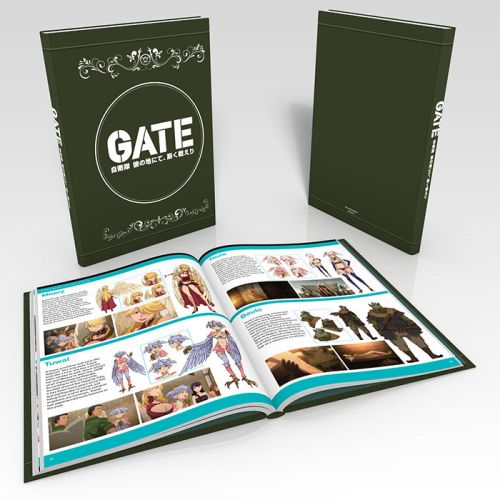 Recreated from the original Japanese booklets, this 160+ page booklet is printed in full-color and bound in hardback. Inside, you'll be briefed on everything you need to know about Itami, his squad, the girls, and the world beyond the gate.
Rory Mercury's Axe Replica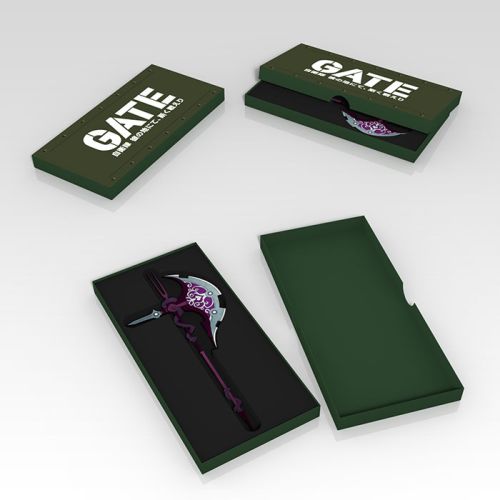 This 6-inch, fully painted, metal axe is replica of (our lord and savior) Rory Mercury's famous weapon. It comes in its own foam-padded box for protection.
Double-Sided Art Cards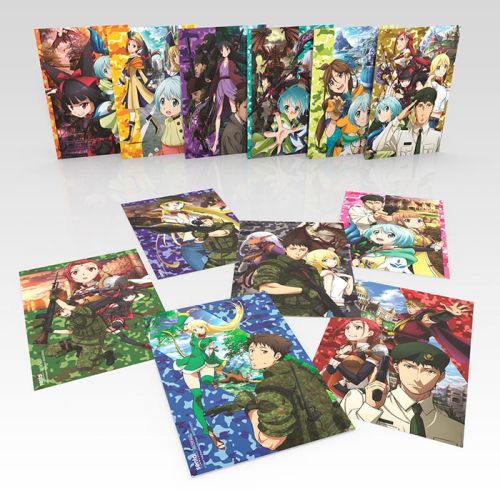 These full-color card stock cards feature stunning art of Itami, Rory, Tuka, Lelei, Yao, and more of your favorite cast members.
Flag of the Empire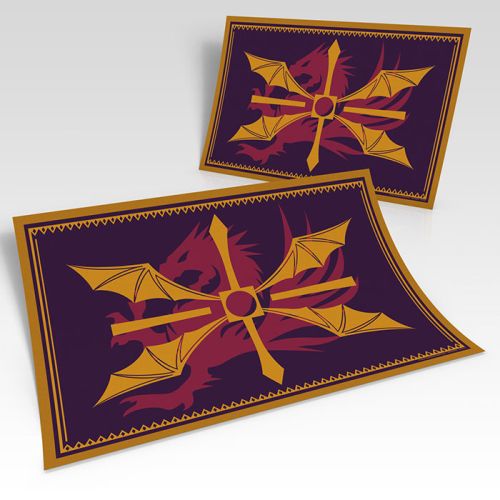 Take a piece of the Special Region home with this replica of the flag of the Empire! Made of polyester, the flag is 24 inches by 16 inches and features the crest of the royal family. (Make Princess Pina co Lada proud.)
GATE Army Patch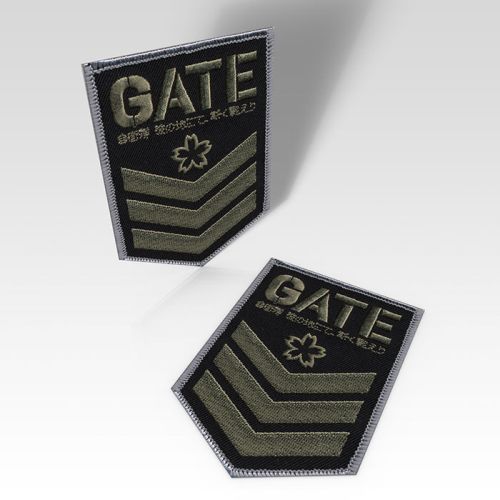 We couldn't release a GATE premium box set without including this! Be part of the mission into the Special Region with this patch, styled with the official show-logo and inspired by the design of the JSDF patches.
Your Mission: Pre-Order the Premium Box Set Today!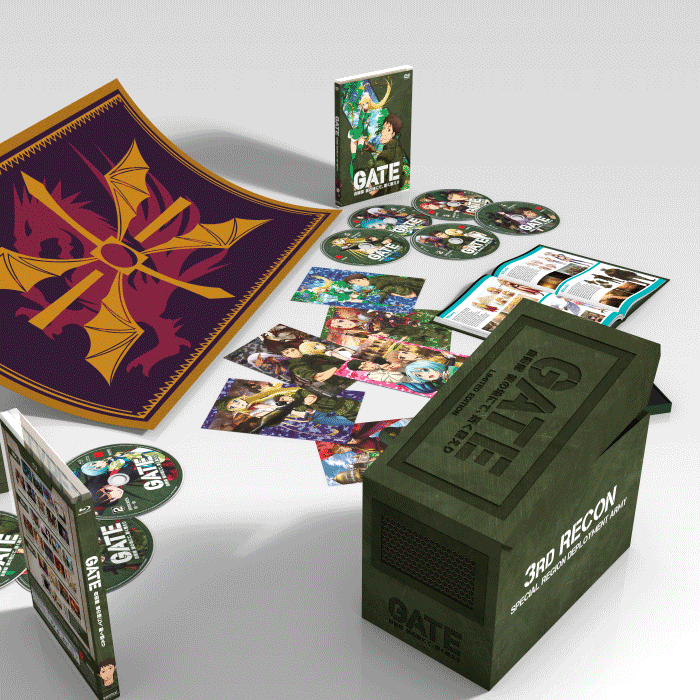 There are many wonders waiting on the other side of the gate, and Rory, Tuka, Lelei, and Yao aren't going to wait for you! We only create a set amount of premium box sets, so pre-orders yours before it's too late.