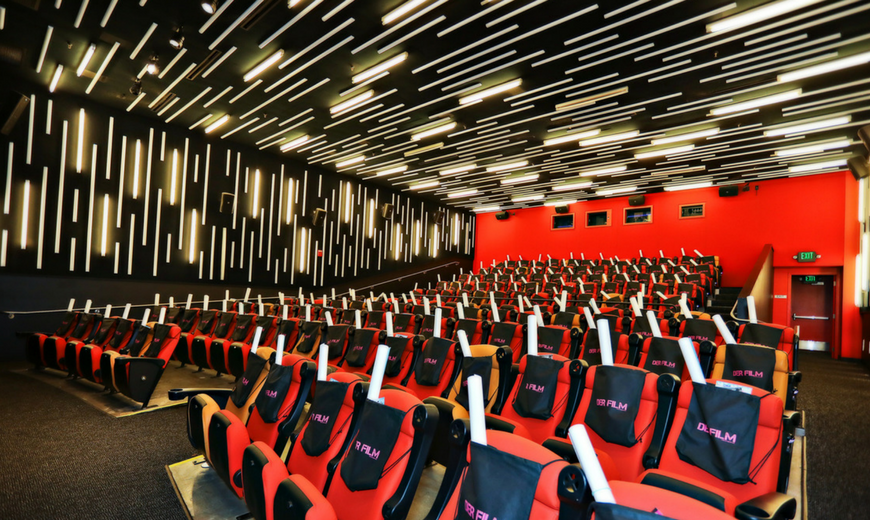 Girls und Panzer der Film Premiere Wrap Up
---
On the weekend before Thanksgiving, the girls of Ooarai panzered into theaters across the United States. Even better? We're still planning on rolling out more showings into 2017.
The Panzer-Happenings Thus Far
Getting the Panzer Party Started at AkibaFest
Once upon a time, long ago in October 2016, the Sentai Filmworks crew departed for AkibaFest in Los Angeles. However, this was no ordinary festival, for this was the day we unveiled new Girls und Panzer merchandise, including Sentai-exclusive posters, t-shirts, and button packs.
Fans also got to take home a personalized piece of the action in our one-of-a-kind .GIF booth:
Opening with a Bang in San Francisco's New People Cinema
Time passed, and soon, the big day arrived. On November 18, 2016 at NEW PEOPLE Cinema in San Francisco's historic Japantown, fans arrived to find cosplayers and swag bags waiting for them. Inside these one-day exclusive bags hid buttons, manga art shikishi boards, and stickers; treasures that were exclusive to the Sentai Filmworks premiere event.
The night's attendees also received an exclusive Premiere Access Pass.
The screening concluded with a Q&A session with English ADR Director Kyle Colby Jones. Before that though, we might have caught him and the cosplayers in mid-#MannequinChallenge
English Dub Voice Actors at Alamo Drafthouse Mason Park
That same weekend in our homebase in Houston, TX, Sentai Filmworks hosted another event at Alamo Drafthouse at Mason Park.
Fans got to hang out with members of the English Girls und Panzer der Film cast, including (from left to right) John Swasey, Caitlynn French, Jessica Calvello, and Tiffany Terrel. After a post-movie Q&A session, fans had the opportunity to get their swag items autographed by the cast!
More Panzer to Come! Stay Alert for a Showing Near You
We'll update you on social media whenever we add a new theater to the list. Until, feel free to learn more about the movie, the voice actresses, and get your hands on #garupan merchandise all at www.girlsundpanzerderfilm.com. Until we meet again, PANZER VOR.