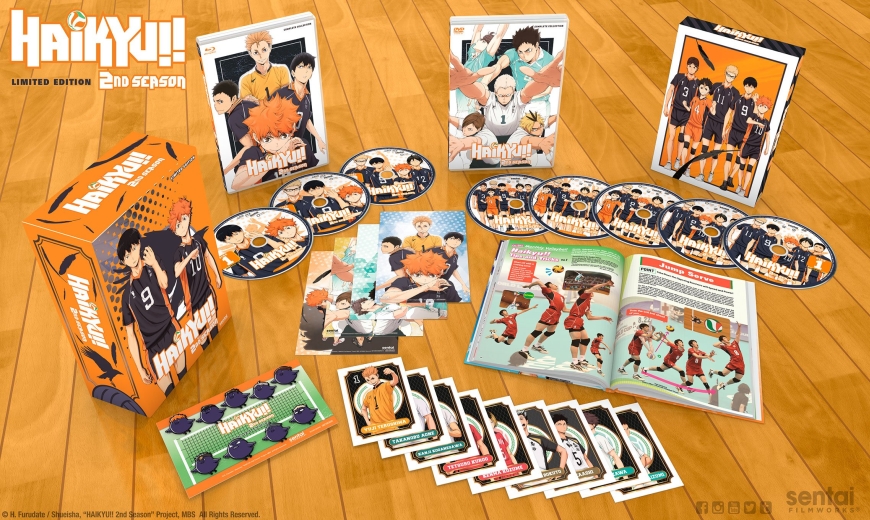 Haikyu!! Season 2 Premium Box Set Contents Reveal
---
The Karasuno boys are back and are ready to take names! With this crisp and charming box set, the boys are ready for anything. You can get your copy today at the Sentai Shop!
The boys are back and ready to steal your heart with this sturdy season 2 chipboard box!
DVD/BLURAY

The premium box set release comes complete with a DVD/BLURAY combo. As an added bonus, you can choose what team you're on whether it be Karasuno, Date Tech High or Aobajosai!
Extras box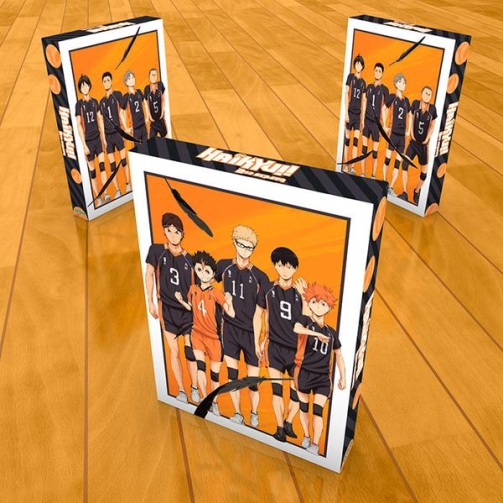 So many goodies in this premium box set that you won't know what to check out first!
Haikyu!! Trading Cards

Get an extension pack for the season 1 box set trading cards with team members of Nekoma High or any other school of your choice!
Double-sided Art Cards

Get your favorite teams with these double-sided art cards!
Full-Color Hardcover Collector's Booklet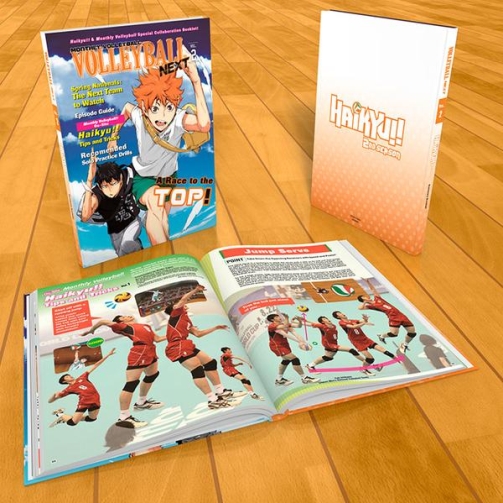 This full-color hardcover collector's booklet is filled with character descriptions, interviews with the Japanese voice actors, and episode information. A must-have!
Pin Set

Fly away with your favorite crows with this adorable pin set of the Karasuno boys.
Iron Token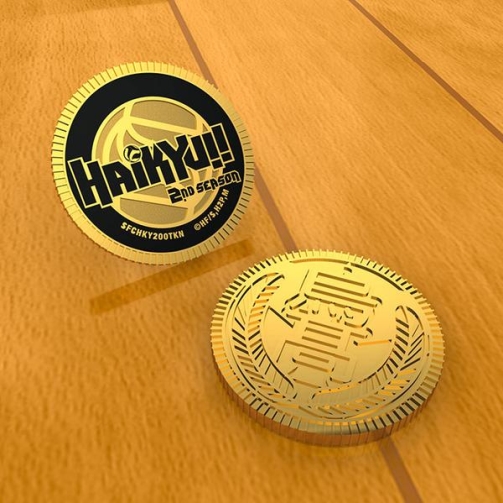 This collectible coin is only available through the Haikyu!! Season 2 premium box set, which proves your ownership!
The Crows Are Ready to Take Flight!
As with all of our premium box sets, we only create a set quantity. Once this Haikyu!! Season 2 premium box set is gone, it's gone forever. Make sure to grab your copy at the Sentai Shop!