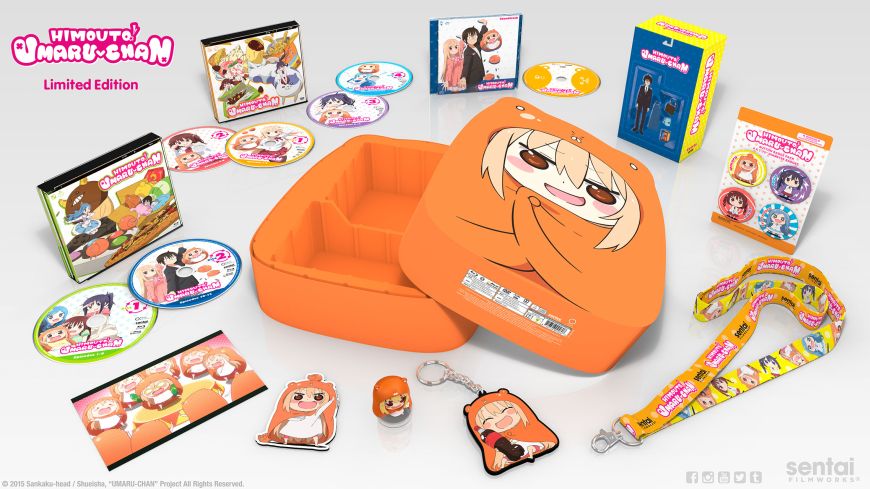 Himouto! Umaru-chan Premium Box Set Reveal
---
UMR, yeah! The Himouto! Umaru-chan premium box set has finally landed, and it's ready to lure you deep into the himouto life. Grab some chips and cola, and see what's inside!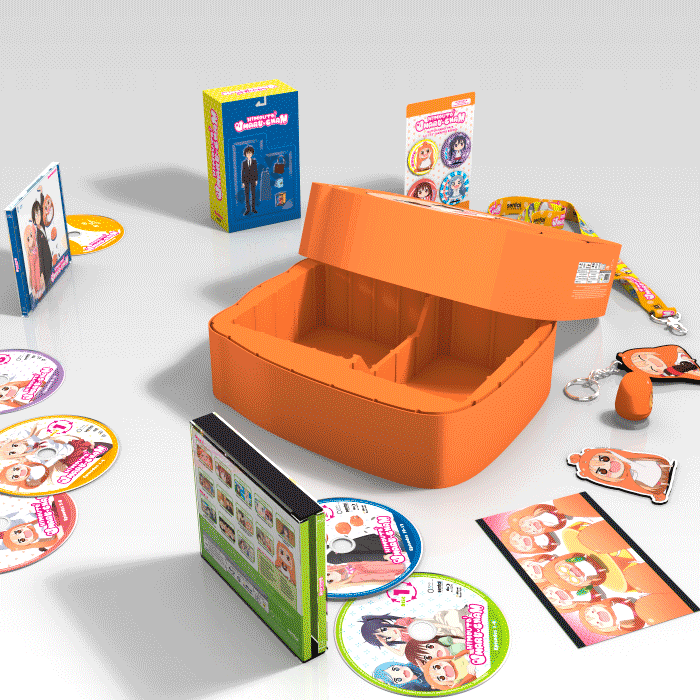 Umaru-Shaped Collector's Box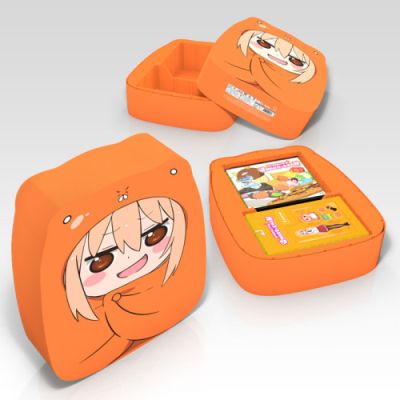 If you've ever wanted to cuddle a chibi-Umaru Doma, now's your chance! Umaru's box set needed special treatment, so this chipboard box is not only study, but an adorable decorative piece for your collection.
DVD/Blu-Ray Combo Pack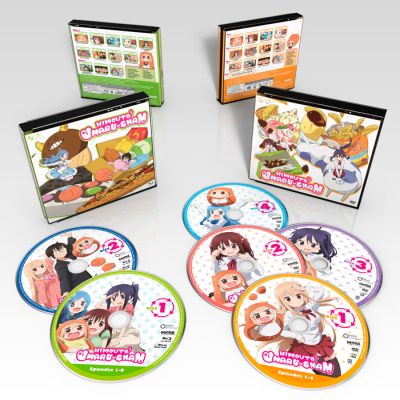 Each disk features the characters you know and love from the world of the show. Kirie, Ebina, Sylphyn, and even big brother Taihei have been roped in to represent on the disks! The long-awaited English dub of the show (one of the seven revealed in our #TheDubsAreComing announcement) is included in both DVD and Blu-ray format.
Onii-chan Approved Extras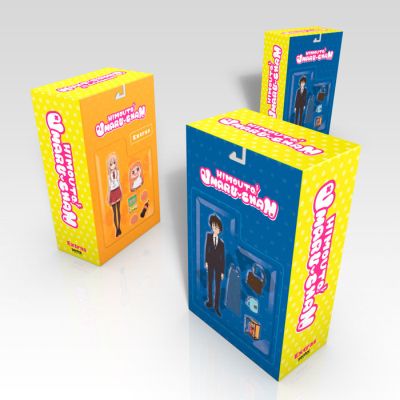 No need to yell and beg onii-chan for goodies: we've already gathered them together for you. Let's take a look inside the box of extras.
SPECIAL: Exclusive GOOD SMILE COMPANY Umaru-chan Minitature Figure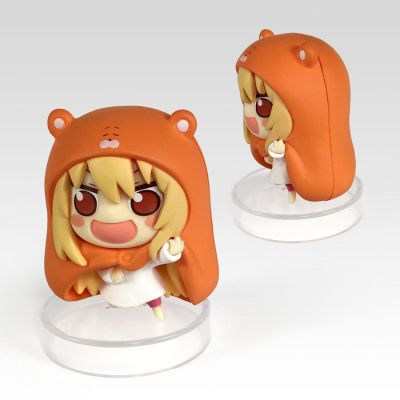 This miniature figure is too adorable for this world, and the only way you can get her is inside the Himouto! Umaru-chan premium box set. Sentai Filmworks partnered with renowned anime figure makers, GOOD SMILE COMPANY, to create this exclusive piece.
Soundtrack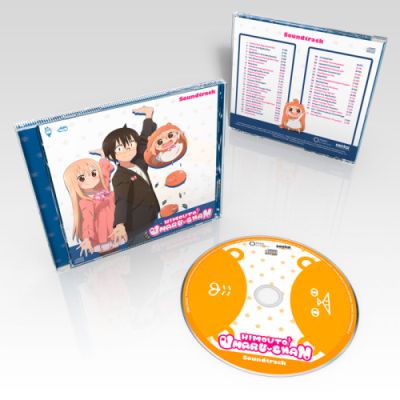 Kick your himouto life up a notch with the show's official soundtrack, a perfect accompaniment when you're gaming, reading manga, or binging on snacks.
Reversible Lanyard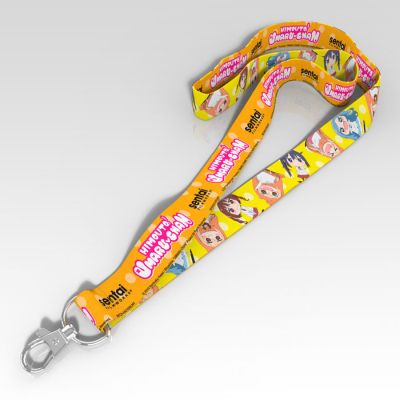 Umaru and friends are following you into real life, and there's nothing you can do about it! Turn heads around the office (or convention!) with this sturdy, reversible lanyard, featuring chibis of your favorite characters.
Magnet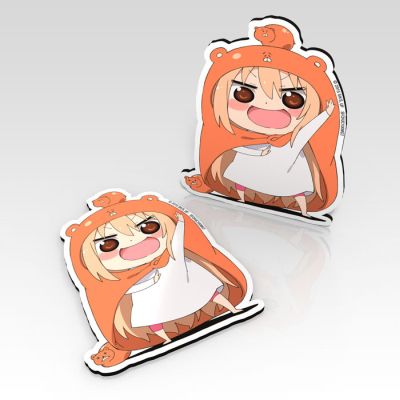 Look at her: Umaru is cheering you on from the perfect vantage point on the refrigerator. "Get that cola! Enjoy the pudding! DO YOU!" This magnet will make every other magnet you have jealous.
Keychain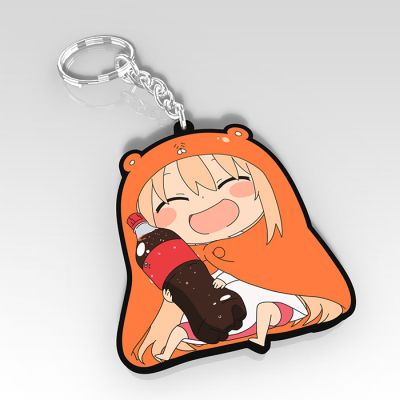 We want someone to love us the way Umaru-chan loves her cola. Take your little Umaru everywhere in this box set-exclusive PVS keychain.
Button Pack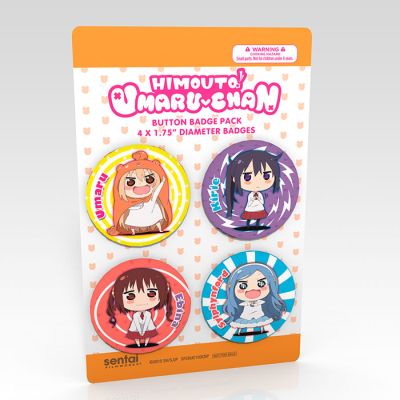 Umaru, Kirie, Nana, and Sylphyn are ready to go in this four-set button pack! This button pack is only available in the premium box set.
Hamster Fiesta Lenticular Card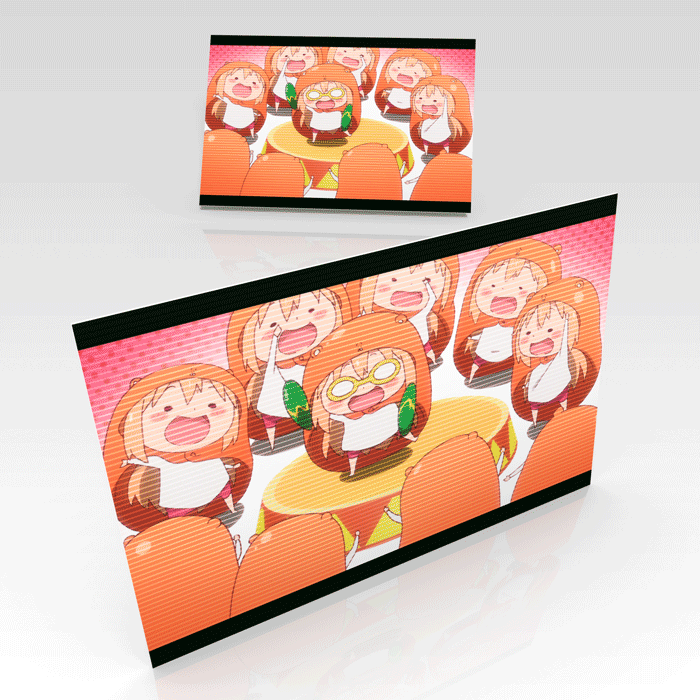 Behold: one of the most recognizable scenes from the infamous Himouto! Umaru-chan opening theme. Around the office, we call this scene the hamster fiesta. This lenticular card lets you live the party whenever you want.
Pre-Order Before the She Rolls Away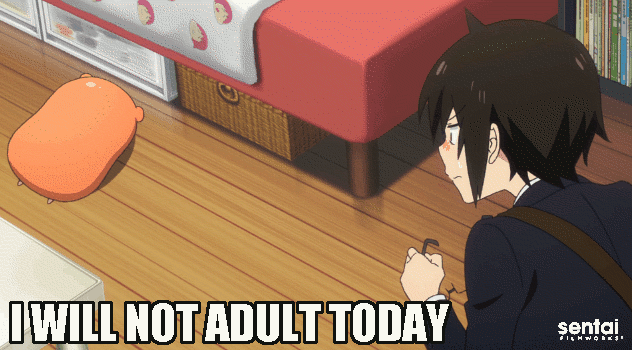 As always, we only create a set quantity of limited edition premium box sets: once they've rolled away, they're gone. Make sure you pre-order yours before Umaru-chan goes into hiding!