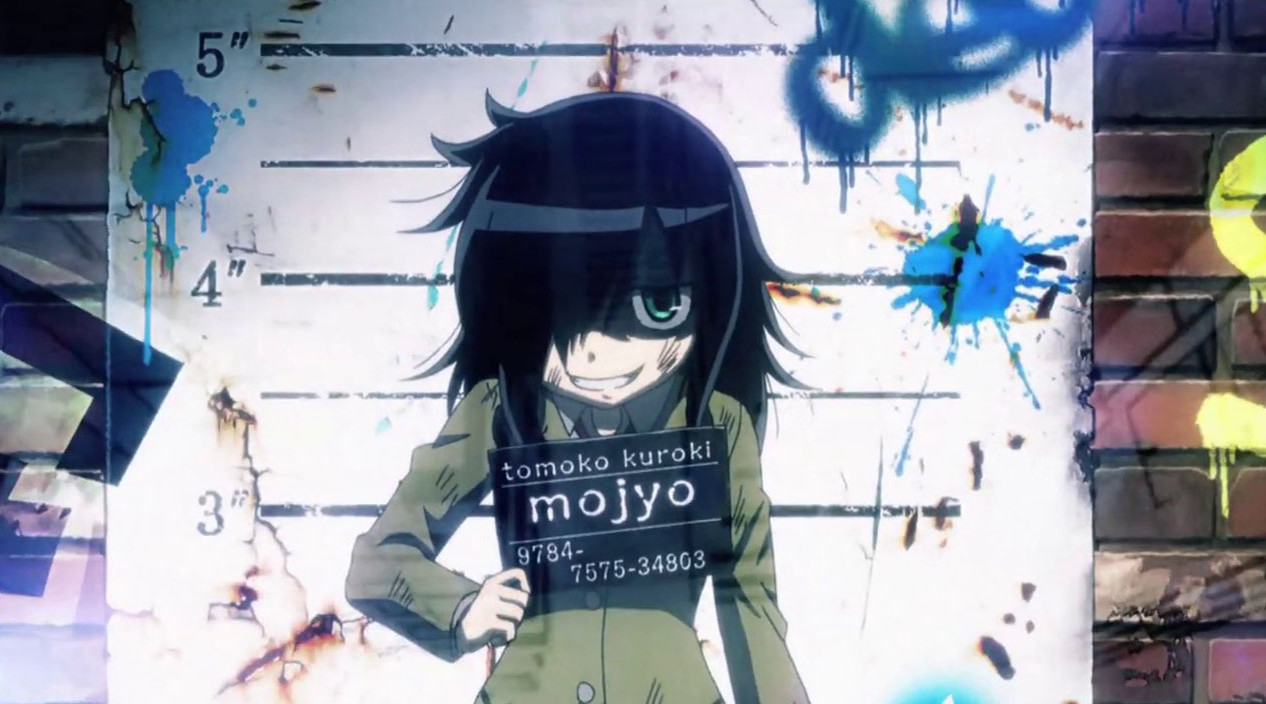 Interview: Monica Rial on Watamote
---
The long awaited release of Watamote was earlier this week, and I got a chance to hang out and talk a bit with Monica Rial, voice of main character Tomoko Kuroki:
First question: what did you think about playing Kuroki?
Sometimes you just click with a character and that was definitely the case with Tomoko. I can't even begin to tell you how much I loved voicing her. Fans had been telling me about the show (and Tomoko in particular) for ages. When I got the call that I'd be playing her I was totally stoked!
Anything from the show hit close to home for you?
Honestly, more than I'd like to admit. I think deep down everyone can relate, Tomoko just takes everything to the extreme. For example, I know I've gone out of my way to avoid running into people but I'd never go so far as to do a quick change in a Mickey D's bathroom.
Kuroki's mannerisms and speech patterns are well documented for being somewhat tricky. What line (or scene) was the hardest for you to get right?
Luckily, a lot of her dialogue is in her own head which means very few lip flaps! (Lip flaps = the animated mouth movements we have to match.) So the difficulty was not in the technical aspect as much as trying not to laugh while saying my lines.
Favorite line (or scene) from the show?
There are so many! I loved when she got all flustered ordering at the coffee shop. I have that same inner monologue every time I go to Starbucks. I also really love when she's making fun of the people around her. It was fun playing Tomoko mimicking others. Also, any scene with Tomoki was hilarious.
There must have been a few times where you thought, "Oh my god, this is so embarrassing to say!" Any one time you remember the most?
The scene where she's getting her recording from the voice actor. It was such a weird place for me, as a voice actor, to then voice a character asking a voice actor to say the most inappropriate things. It really made me think about what I would do if somebody came up to me and asked me to say those kinds of things. For the record, I'd probably do it, too.
What are your personal thoughts on Kuroki as a character?
I'm so incredibly lucky to have gotten voice such an amazing anti-heroine. Sure she's awkward, but she has so much heart you can't help but love her.
Your voice range is legendary in the anime community. Did you try any other types of voices before you settled with the one you used for Kuroki?
Aw, thank you! Believe it or not, when we started recording I just opened my mouth and it came out. It was weird. It was almost like I was a psychic channeling the character. I'm telling you, I've never had another recording experience like it.
Kuroki's brother is a jock, and her closest friend Yuu is part of the "in" crowd, and of course Kuroki is an outcast. Who were you in high school?
I was that girl who was friends with everybody. I'd spend one day eating lunch with the jocks and the next with the outcasts. I was nice to everyone and, in turn, everyone was nice to me. So if you know a Tomoko, give them a hug. There could be a great friend hiding under all that awkward. :)
Watamote is now available on Blu-ray and DVD, dont miss it!
Blu-ray: http://bit.ly/WatamoteBD
DVD: http://bit.ly/WatamoteDVD