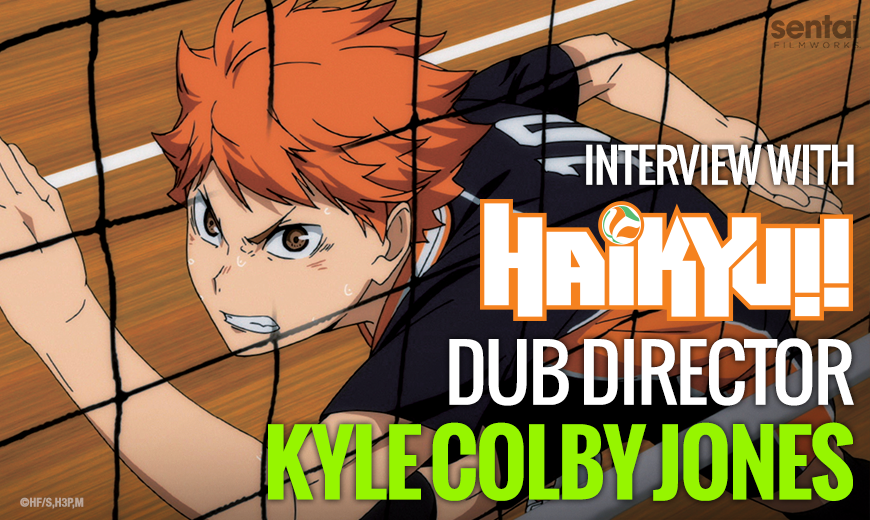 Interview with "Haikyu!!" Dub Director Kyle Colby Jones
---
The long-awaited Haikyu!! Season 3 dub is nearly here, and the buzz around the Sentai Filmworks office is quickly reaching a fever pitch! In anticipation of the Blu-ray release on 11/26/19 and the premium box set on 12/31/19, we caught up with ADR Director Kyle Colby Jones between recording sessions.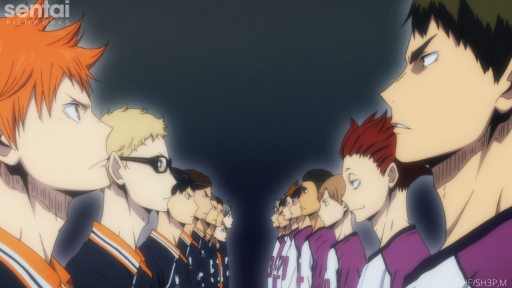 What was it about Haikyu!! that appealed to you?
First off, I loved the animation style. The sharp edges and slender figures felt new and exciting — athletic. Which leads me to a second aspect that intrigued me. After all the years I've worked in this business, it was my first chance to jump into a sports anime. And this one is a gem. A great underdog story with a spectacular collection of characters. The further I got in, the more I liked it.
Haikyu!! is multiple seasons long and has a large cast. What kinds of challenges present themselves while dubbing this series when compared to something with only 12 episodes?
This is the largest cast I've ever worked with. While the main team remains the same, each time there is a new match, I need a new team of actors. And in order to preserve the integrity of the show, I prefer not to double-up roles as best I can. It may be a challenge, but it also introduces me to a lot of talented people. We got to cast from all over the state and country for this one.
Was there anything you had to keep in mind while dubbing season 3 considering it takes place over a single volleyball game?
Lots of yelling. We had to schedule the actors in shorter sessions so that their voices would hold up. There weren't as many scenes of the characters chatting around school or having heart-to-hearts with their family. That usually gives the vocal cords a moment to recuperate. So, we tightened up the schedule and had the hot tea ready.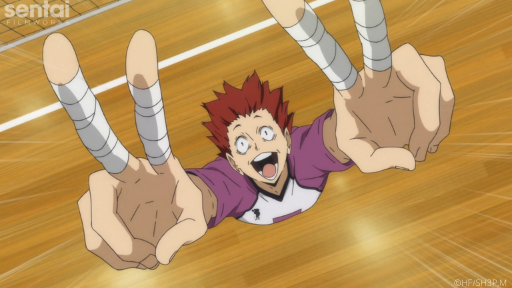 What did you learn while dubbing seasons 1 and 2 that became helpful during your recording sessions of season 3?
The chants from the crowd are a big part of the show. In fact, I would say the crowd is its own character. A character played by fifty people. We got better at how those were recorded. That sort of session can be rather grueling — so we made it more efficient and fun.
Did you have to do a lot of research on volleyball before dubbing this series? If so, what did you need to research?
Luckily, I already like watching volleyball. It should be on television more often if you ask me. Not just reserved for the summer Olympics. That being said, I did start watching more in order to prepare. I love finding terminology to throw in. For example, by now we all know "chance ball" from Haikyu!! that can also be called an "overpass." So occasionally, you might hear one of the characters shout that out instead.
Which is your favorite character from season 3? What about that character resonated with you?
Favorite character? Whew, that's tough. I guess I'll cheat and say that I really dug getting to meet the entire Shiratorizawa team. We've heard so much about Ushiwaka for two seasons, but we never met his teammates. They're people, too! We got introduced to several new personalities and talents. (And some more great voice actors.)
What's one thing you'd like fans to know about season 3?
Hold onto your butts. It's a wild ride. It kind of reminds me of some of the old traditional fighting shows — where one battle can last a bundle of episodes. You're in for a treat!
The Haikyu!! Season 3 Dub is in Good Hands!

It certainly sounds like the Haikyu!! season 3 dub will be an action-packed, emotional roller coaster, so we appreciate all of Kyle's hard work!
Check out a sneak peek of what to expect with the English dub, then head over to our store and pre-order your copy of the latest season of Haikyu!! today!
Be sure to sign up for our newsletter so you can be the first to know about all things Haikyu!! Did we miss asking Kyle something? Let us know by reaching out to us on social @SentaiFilmworks.