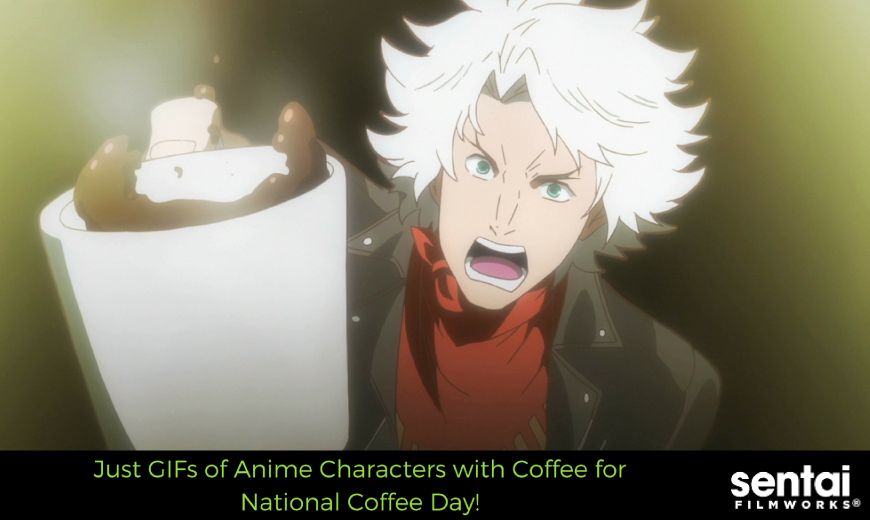 Just GIFs of Anime Characters with Coffee for National Coffee Day!
---
Today is National Coffee Day (September 29), aka, National "Celebrating that drink that allows people to be functional and not kill another human being at 7 AM" Day. Anime characters, just like us, love coffee too. Please enjoy these gifs of characters partaking of the simple joy of coffee.
Happy National Coffee Day from…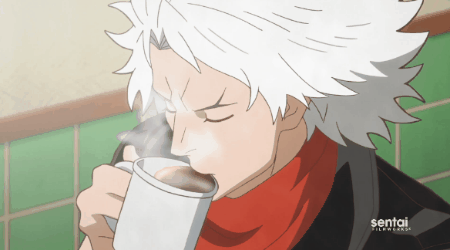 Guys, Beethoven-senpai spends an entire episode trying to consume the perfect cup of coffee. We're sure coffee lovers can relate to the feelings of bliss this man is experiencing.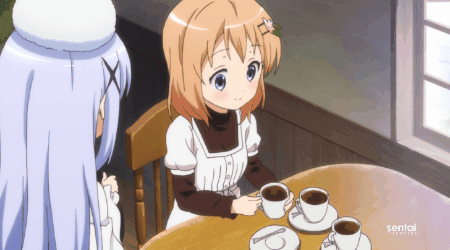 We can only wish that we could sparkle so much after a sip of the good stuff… unless of course you'd rather this iconic exchange: Coffee vs. Green Tea. (Screenshot courtesy of HIDIVE)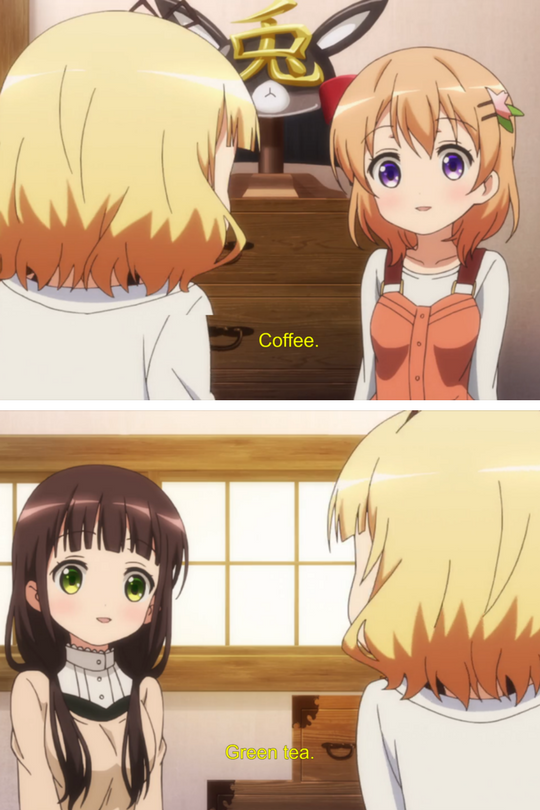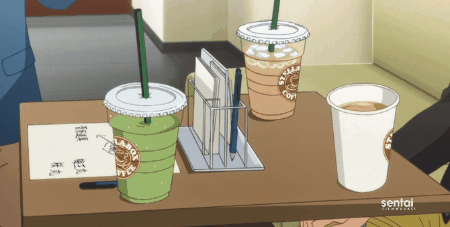 Not everyone is a coffee person: we get that. As demonstrated by the members of the Kabuki Club at Stellabox Coffee, recreational beverages come in many forms. If you're a cold, blended beverage kind of person, we won't judge.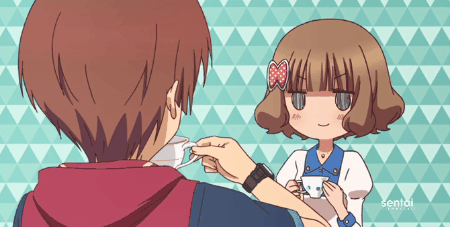 Kurihara is demonstrating how entertaining it is to watch someone force themselves to drink black coffee for the first time. It's precious.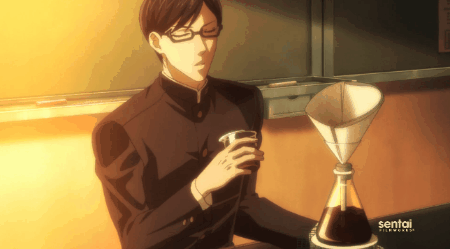 Sakamoto enjoys an unconventional cup of coffee at the end of every episode. How cool.
How Do You Like Your Coffee?
You tell us: how do you enjoy your coffee? Tell us in the comments and send pics on Facebook and Twitter!