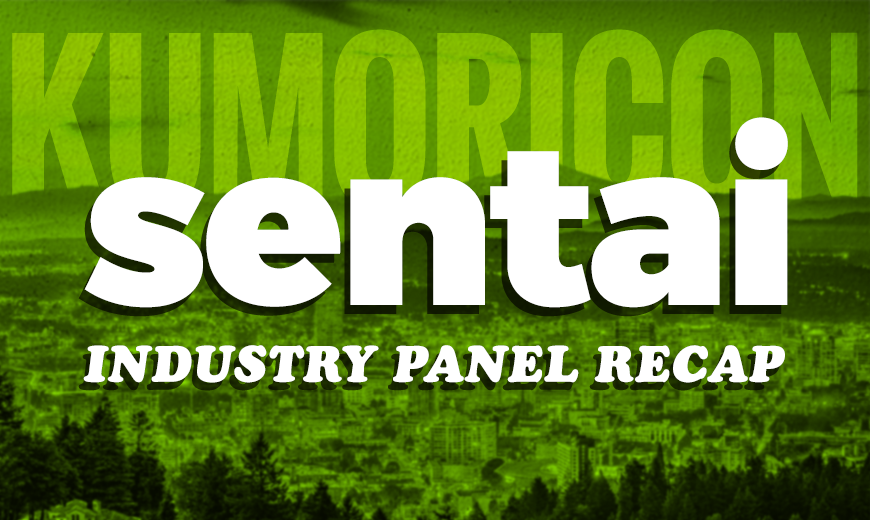 Kumoricon Sentai Industry Panel Recap
---
Another month, another con! This time, Sentai Filmworks extends a warm welcome all the way from Portland, Oregon. That's another US state off our bucket list!
We understand that not everyone can make it to cons or had other engagements to attend to, but don't worry, we're providing you with a brief rundown of what we revealed at our industry panel. Thanks to everyone who made it!
You heard Hannah correctly, this beloved LGBT title will soon be available in English for the first time, and Sentai Filmworks and director David Wald will be the ones giving it to you!
But that's not the only announcement we made! You already know that we're dubbing Real Girl, but you've been wondering who the English cast is. Well, wonder no more! Hannah played the cast reveal at the con and here's the list for your viewing pleasure. You can also catch the FIRST episode airing on HIDIVE this Tuesday, October 30!
Word on the street is people love our premium box sets. But did you know that all of our premium box sets are on a limited print run? That means no second chances once the last one is purchased. They're gone forever.
Course, it also means that those who bought them when they had the chance now own valuable collector's items. Don't take our word for it, check out the collection Tommy San has amassed of our box sets! Now THAT'S dedication! Thanks for supporting Sentai Filmworks and the anime industry, Tommy, we appreciate it!
Delve into the depths of the unfathomable Abyss in MADE IN ABYSS!
Explore the remnants of human civilization with a friend in Girls' Last Tour!
Engage in a thrilling spy adventure in a divided steampunk London in Princess Principle!
Procrastinate with your band members when you really should be practicing in K-ON!
See You at the Next Con!
That about wraps things up for Kumoricon! Where are we headed to next, you ask?
That would be Oni-Con 2018 in Galveston, TX during November 9-11! That's two weeks away, so be sure to register while you can!
Want to tell us what you did during Kumoricon? Planning on seeing us at Oni-Con? Let us know by tagging us with @SentaiFilmworks with our social media buttons below and sign up for our newsletter for all the latest convention news!