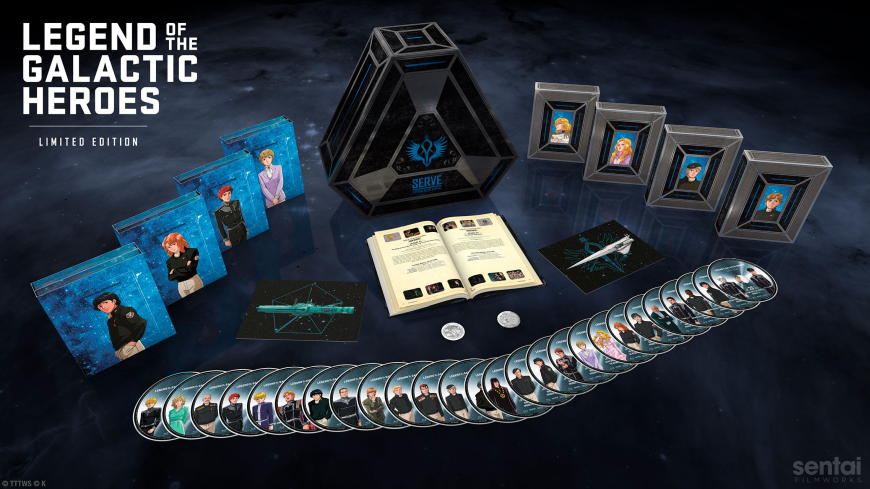 Legend of the Galactic Heroes Premium Box Set
---
The epic intergalactic saga has finally arrived! With only 1,000 units in existence, make sure to grab your copy of Legend of the Galactic Heroes Premium Box Set at the Sentai Shop before they're gone!
Unbox This Legendary Box Set with Us!

Chipboard Box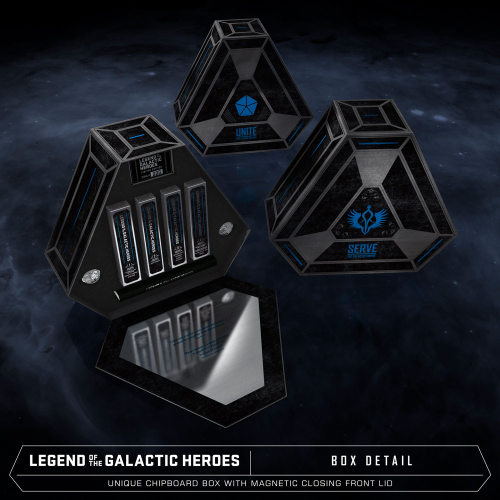 This gorgeously silver foiled wrap with gloss coating chipboard will protect your collectibles from any outside invaders. With its EVA high-density foam and a hinged lid closed by six magnets, your collectibles will be safe from harm!

4 Slipboxes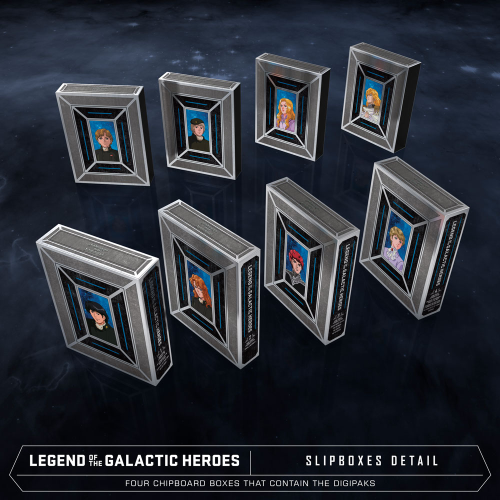 There will be over 4,430 minutes of content which will need to be secure! In anticipation, we have added these chipboard slipboxes to make sure that your Blu-Rays are well protected and have a sleek look with the added silver foil.

Blu-rays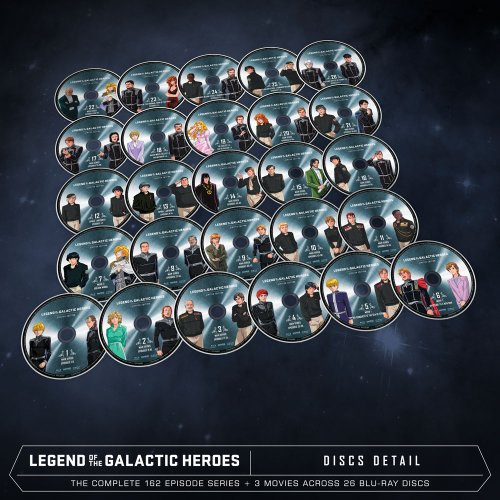 The box set will contain 26 Blu-rays! It will include: Legend of the Galactic Heroes - 110 Episodes, Legend of the Galactic Heroes Gaiden - 52 Episodes, and the 3 movies: Legend of the Galactic Heroes: My Conquest is the Sea of Stars, Legend of the Galactic Heroes: Overture to a New War, and Legend of the Galactic Heroes: Golden Wings.

Hard Cover 200-page Book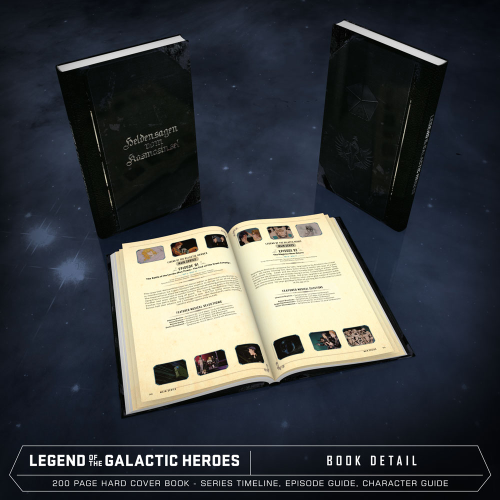 Delve into the history of the Legend of the Galactic Heroes with this official book! Gain insights into the characters and events that make up this epic space opera.

Two Commemorative Coins (Double Sided)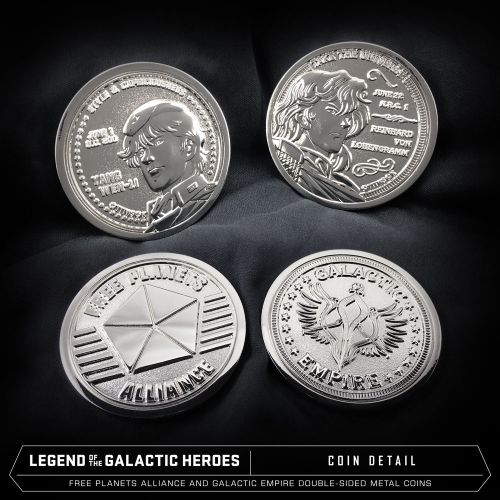 Which side are you on? Whether it be Reinhard von Lohengramm of the Galactic Empire or Yang Wen-li of the Free Planets Alliance, both heroes are represented on these metal memorabilia coins!

Iconic Flagship Lenticular Cards (x2)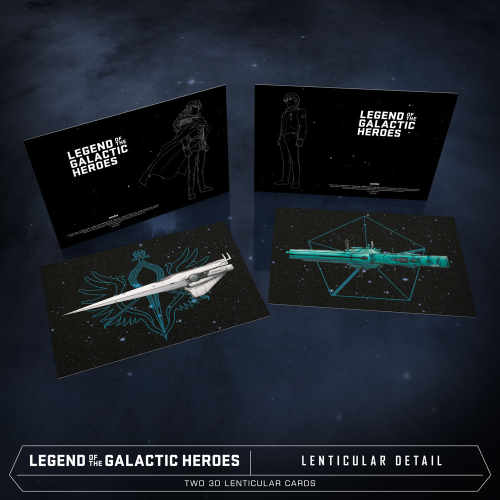 These lenticular visuals showcase The Hyperion (Free Planets Alliance) and The Brünhild (Galactic Empire) for the real ship enthusiasts out there.

Metal Plaque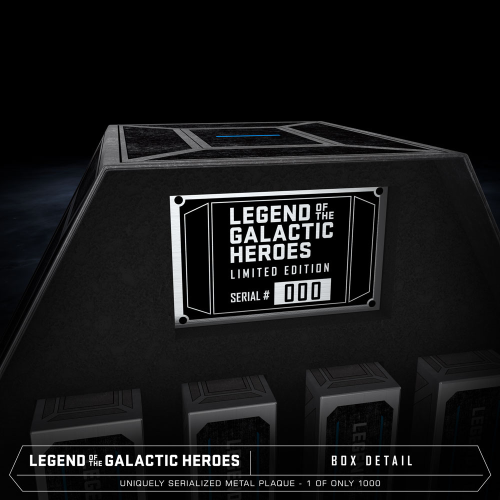 Every box set will contain a uniquely numbered metal plaque to verify the authenticity! Will you be number 0001?
A Stellar Filled Box
Whether you're a fan of Reinhard Von Lohengramm or Yang Wen-li, this box set will delight both factions with history, content, and appreciation for the classic series. The Legend of the Galactic Premium Box Set is exclusively available at the Sentai Shop!