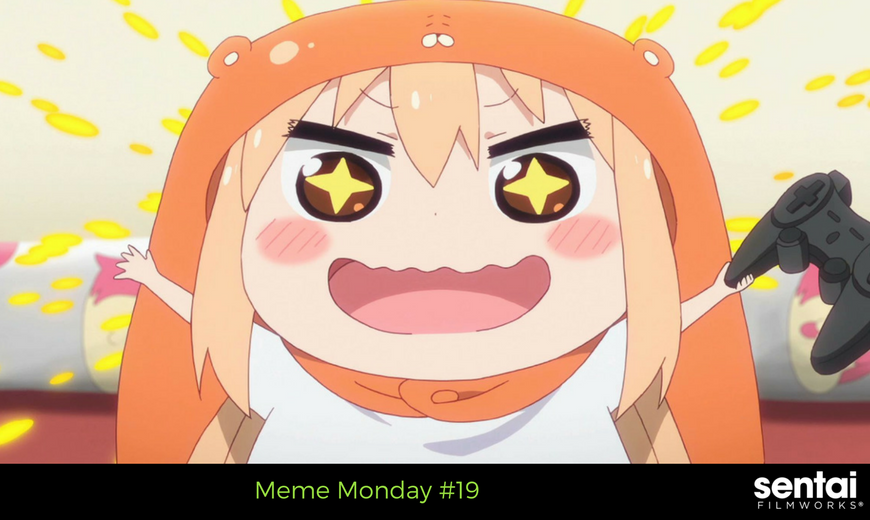 There's something about Monday that just puts you to sleep. All we want to do in life is watch anime, and, you know, the essential living stuff. What can we say? Sometimes, life is better in 2-D than the actual 3-D realities. Don't despair: at least we have memes to save the day!
Land of the Lustrous is a hidden gem this season. With its beautiful art style, and diamond in the rough protagonist we see these characters develop intense bonds as they're continuously attacked by the Moon Dwellers. It's a shattering experience watching the first two episodes… and we can't wait to see what else awaits!
We can all appreciate Yuuri and Chito's adorable dabbing style! The opening and the show couldn't melt our hearts more.
Sometimes we rather not see our little sister do certain actions. We are with you Shinozak-san… we're with you.
When life gets you down, just remember that anything is possible with anime. Literally anything. Case and point: a musical, magical, talking(?) hippo. Did we mention anything is possible?
TMW things in Himouto! Umaru-chan R get super meta.
A Meme-able Day
What's your favorite meme in the internet this week? Let us know on Facebook and Twitter.