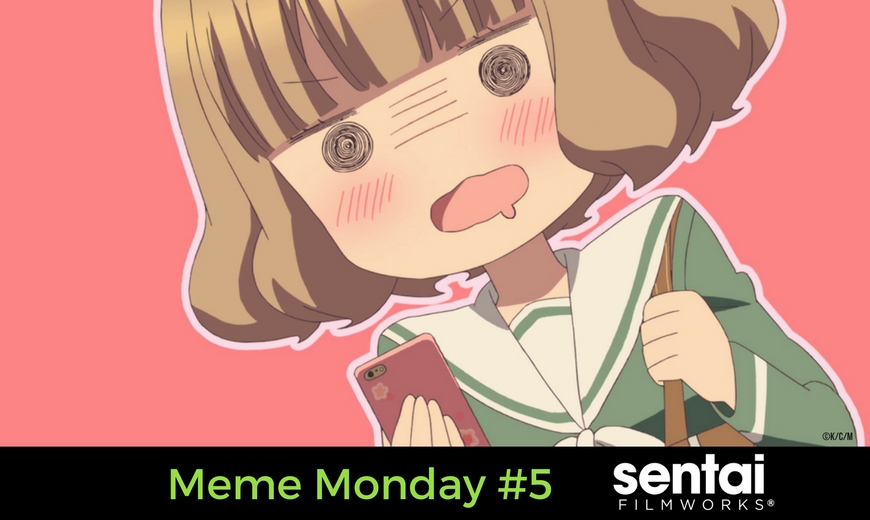 Alas, another month is approaching its end! Summer is almost over, but the memes never stop. That's a blessing, because we all know that memes are the true meaning of life.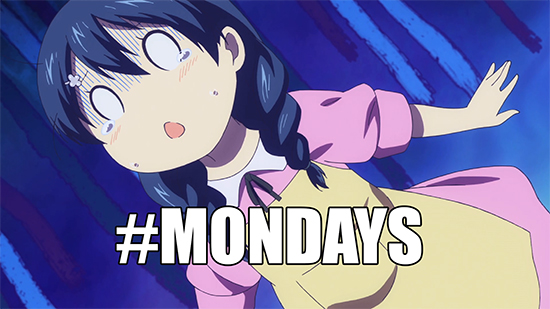 Regardless of whether you're nursing a sunburn, prepping to go back to school (sorry, it's happening), or just REALLY excited that Fall is approaching (that would be us), here are some humorous happenings in the Sentai sector of the interwebs.
The Feels When… (RIN-NE)
The feels when you haz monies. #Rinne #RumikoTakahashi https://t.co/6VYIJkvkOV pic.twitter.com/YOqB2gnLzl

— Sentai Filmworks (@Sentaifilmworks) July 30, 2016
This one is too real. Poor Rinne (literally) never gets this luxury, and we don't think we've ever seen him with that much money in his hands before… hope he doesn't explode.
These guys may all be on the same team, but what's your pick? If you had to pick a leader, which would you choose? Blue, Red, or Yellow?
Kouhai Notice Me! (Momokuri)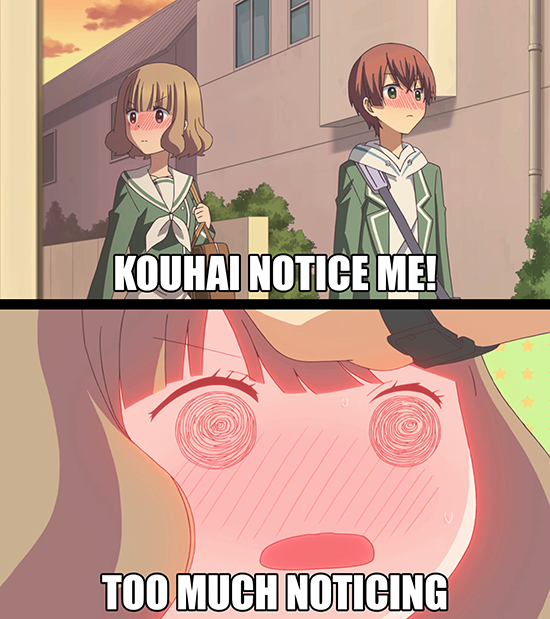 Kurihara may be the senpai in this relationship, but she isn't prepared for all of her new boyfriend's cuteness. All the noticing in this show… might be a bit too much for her to handle.
Actually A Cinnamon Roll (Haikyu!!)
It's so true. He's got a bit of an angry, serious face, but Kageyama is totally actually a cinnamon roll. This is relevant to our blog post August Is "Admit You're Happy Month" AKA Tsundere Appreciation Month.
Oh noes. #Tora is going to become Hakumen noms. https://t.co/TLlLdSxqqd Nom nom tora. pic.twitter.com/vbIDkOj8VR

— Sentai Filmworks (@Sentaifilmworks) July 18, 2016
That's no hambarker. Dangit Hakumen, we know you're hangry but just… chill for a sec. Get your omnoms in another less… Tora-is-the-noms way.
Bonus: Bento Brilliance (Food Wars!)
Okay, so it may not technically be a meme, but it's still epic. Food Wars! tastiness breaks into reality with this amazingly tasty looking bento recreation!
Memey Anime Goodness
As a new season approaches, let us all continue to put our best memes forward. We compile a new Meme Monday every third week of the month, so stay tuned, and keep the memes coming! What anime memes are your favorites? Let us know on Facebook, Twitter, Tumblr, Instagram and Google+.