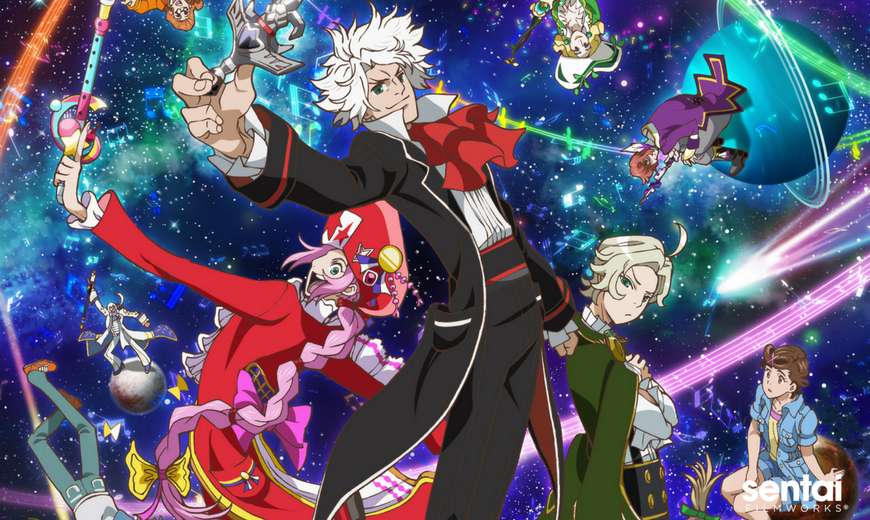 Musical Madness Returns to Sentai Filmworks with 'ClassicaLoid 2'
---
HOUSTON, TX, September 29, 2017 – Sentai Filmworks is proud to welcome back Motz, Beet-san, Cho-chan, and the rest of our favorite musical masters in ClassicaLoid 2!
The second season of the slapstick comedy ClassicaLoid reunites normal high school girl Kanae with her least favorite house guests. There's Beet-san (otherwise known as Ludwig van Beethoven) and free-spirited Motz (Wolfgang Amadeus Mozart), as well as fellow squatters Chopin, Liszt, and Schubert. These maestros have already proven they have the skill to save the world with their explosive melodies called "Musik," but with the addition of two new Classicaloids – Richard Wagner and Antonin Dvorak – Kanae is sure to be at her wits' end. What new realities will these ClassicaLoids compose with their Musik?
Kei Umabiki takes over as director for the second season ClassicaLoid. First season director Yoichi Fujita will act as story supervisor, with Michihiro Tsuchiya returning for series composition. The show was created by NHK & BN Pictures..
The person involved with the music for works like Final Fantasy X and more, Masashi Hamauzu, is in charge of BGM creation, with "mujik" contributions by Japanese electronic producers and rock musicians, including Tomoyasu Hotei (Transformers Live Action), Daisuke Asakura (producer of T.M. Revolution), Tsunku (composer and lyricist for Morning Musume), and MTV Video Music Award nominee tofubeats. ClassicaLoid 2 proudly adds two additions to the musical staff: Chisato (from rock band, Penicillin) and Kouchi Tsutaya (music producer of groups like Ikimono-gakari and more).
ClassicaLoid 2 is scheduled for an October 2017 broadcast in Japan. It will soon be available to stream on select digital outlets for the Fall 2017 simulcast season, with a home video release to follow.
For Sentai Filmworks' latest announcements regarding this and other great titles, be sure to like us on Facebook and follow us on Twitter.
About Sentai Filmworks, LLC
Sentai Filmworks is a leading global supplier of anime and official anime merchandise, distributing, and curating one of the industry's most diverse libraries of top trending and classic titles. Offering thousands of hours of content across both traditional and digital platforms, Sentai is dedicated to bringing captivating stories and iconic characters directly from Japan. With hit series that include Parasyte –the maxim–, No Game, No Life, Food Wars!, Is it Wrong to Try to Pick Up Girls in a Dungeon?, and Akame ga Kill!, Sentai's catalog continues to grow with new favorites like Himouto! Umaru-chan and Monster Musume: Everyday Life with Monster Girls, as well as classic anime series such as Legend of the Galactic Heroes. For more information, visit www.sentaifilmworks.com.