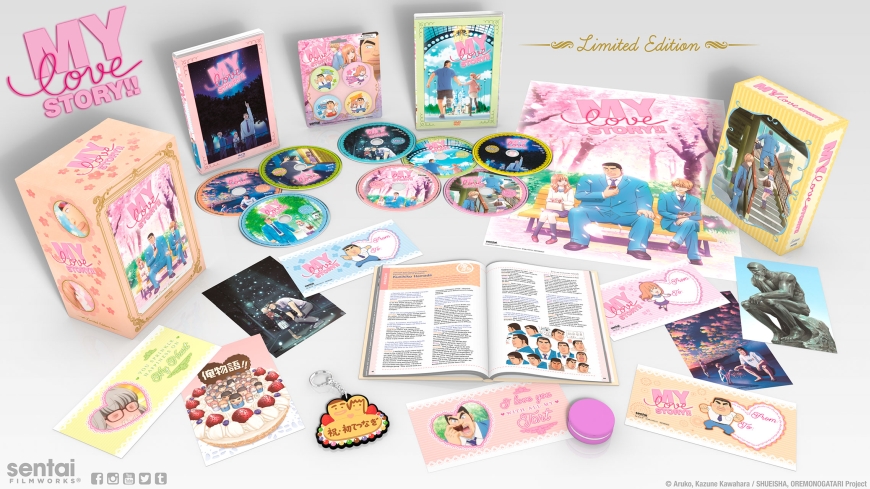 My Love Story!! Premium Box Set Reveal
---
Have you been waiting in anticipation for the release of this premium box set? We won't disappoint you. This top-tier collector's edition has EVERYTHING to make that wait worthwhile.
Boxed Up With Love

Like most of our premium box sets, this one will be packaged with love, in a carefully designed chipboard box featuring our three heroes: Takeo, Rinko, and Suna.
DVD and Blu-ray Combo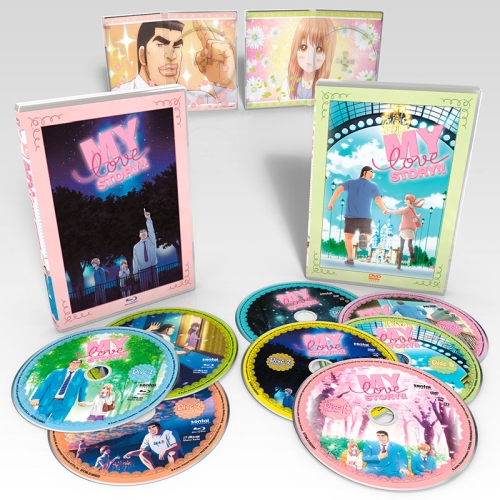 The box set contains both a DVD and a Blu-ray version of the show, with all 24 episodes of this epic love story, complete with the English dub.
Lovely Extras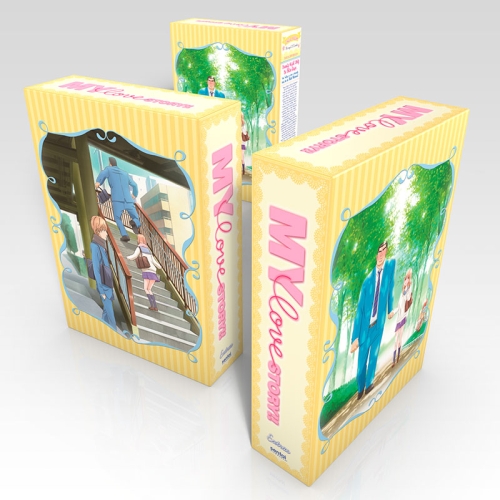 A Sentai Filmworks premium box set just wouldn't be the same without extras that can bring the show into your real life. These collector's items won't be available ANYWHERE ELSE (!!), but inside the My Love Story!! limited edition set.
Collector's Booklet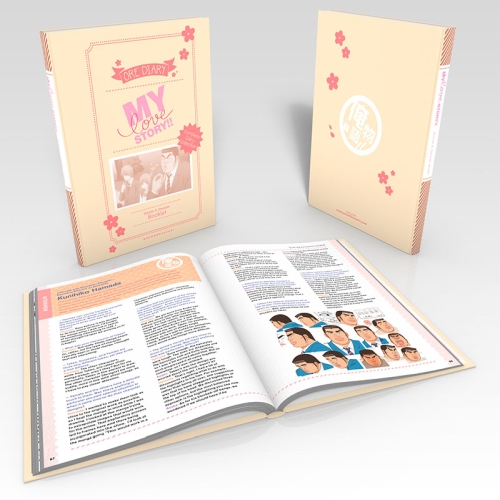 Get a deeper look at the lives of everyone in the show in this collector's booklet, replicated from the original Japanese booklets and translated into English.
Button Pack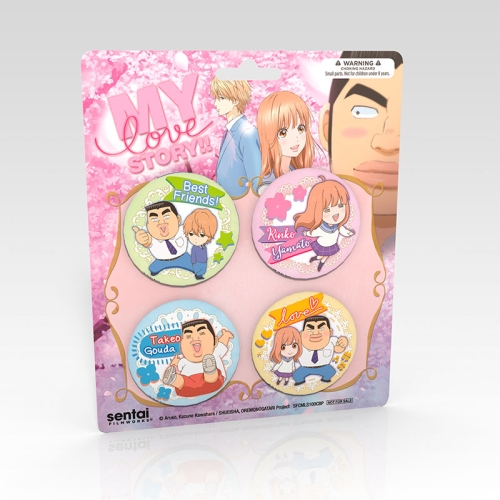 Can you handle the one-two punch of all this chibi? You won't find this button pack anywhere else but inside the My Love Story!! collector's edition.
Keychain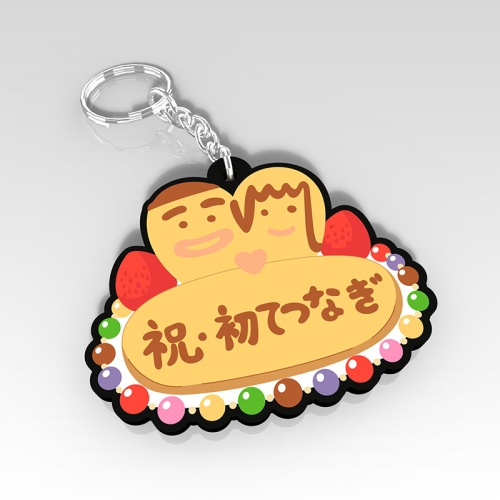 This adorable keychain looks good enough to eat… but don't. Please. Let's leave Rinko's best confections for Takeo.
Poster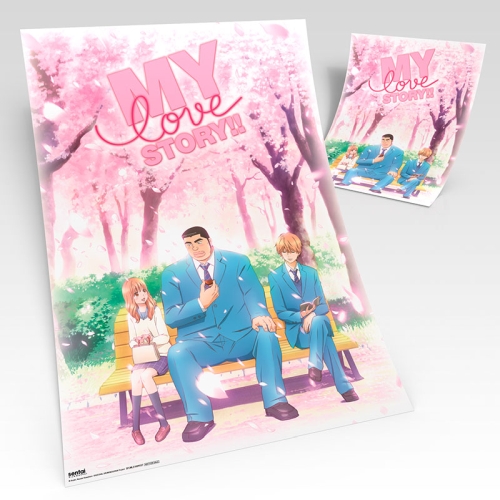 Sitting amid sakura blossoms, Rinko, Takeo, and Suna have never looked better than on this A"xB" poster.
My Love Story!! Themed Valentine's Cards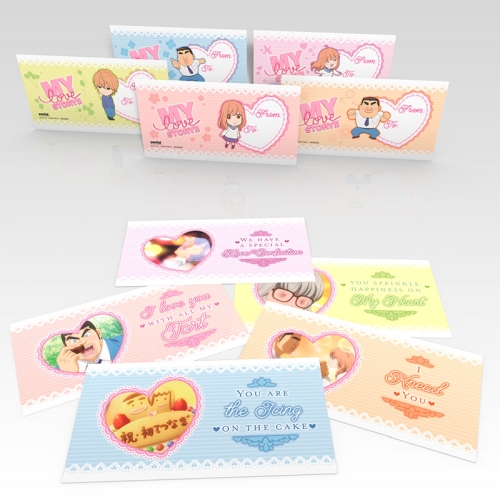 This set of Valentine's cards are a throwback to those elementary school days. Bring your own love story to life, extra exclamation points not included.
Macaron-Shaped Container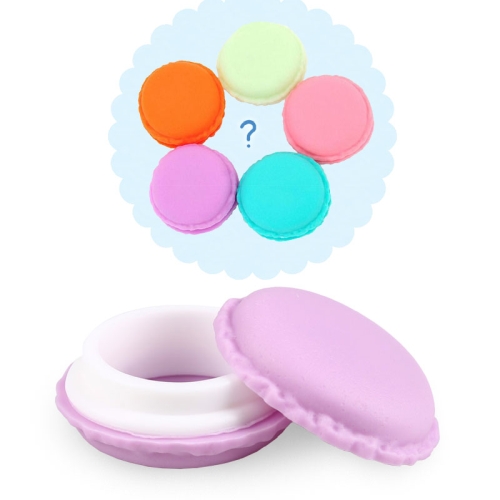 Here's another inedible confection inspired by Rinko's creations. Though it has no place in your mouth, it has a PERFECT place on your shelf, holding the little treasures that make you happy. The macaron-shaped container comes in 5 different colors! Which color will you get?! A total surprise!
Reversible Art Cards

These charming art cards are the perfect mix of whimsy and romance while maintaining the humor of the show. A must-have for any My Love Story!! fan.
Pre-Order My Love Story!! Today
Free shipping on the My Love Story!! premium box set ends on December 27, 2016. Pre-order your copy today.