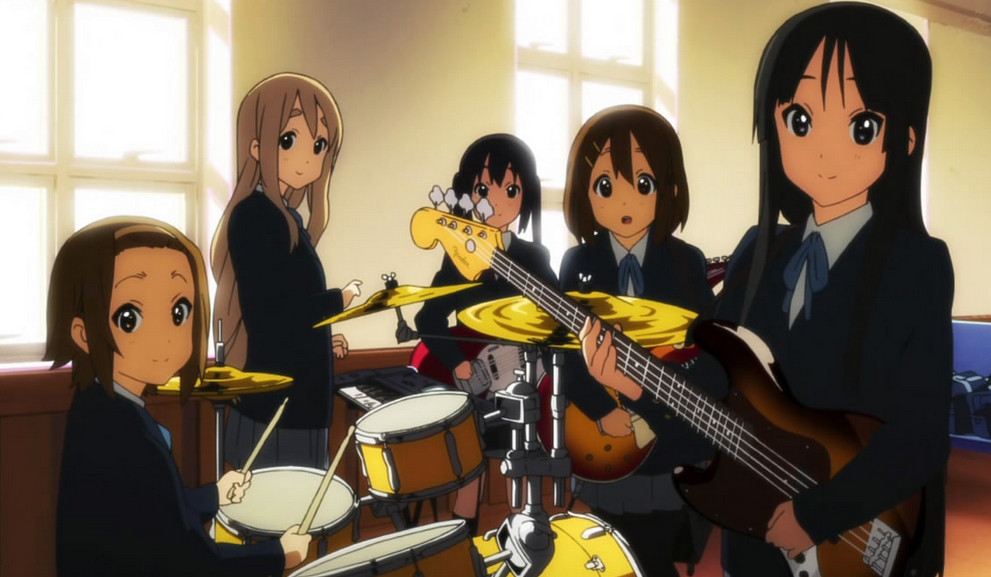 New Releases This Week: K-ON! on Blu-ray and More
---
It's a busy week for new releases here at Sentai, with three new titles, each with their own unique flavor to choose from. The long awaited Blu-ray release of K-ON! Season 1 is now available, so make sure to add it to your K-ON! Season 2 and K-ON! The Movie collections to complete the set. My Teen Romantic Comedy SNAFU also makes its way to blu-ray (don't forget to check out the second season when you're done with this!) and the first collection of mecha anime ARGEVOLLEN round out what's available this week. What will you be bringing home?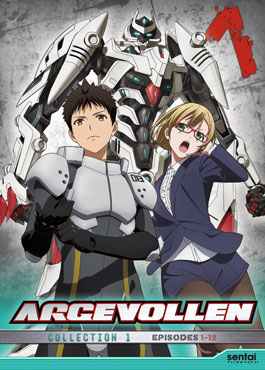 With the countries of Arandas and Ingelmia embroiled in a seemingly endless war, the creation of a new weapon may be the key to this battle's end. When reckless mecha pilot Susumu saves a civilian caught in the crossfire of a battle, he unexpectedly finds himself as the pilot of the prototype weapon known as Argevollen. However, whether or not this new machine will be able to turn the tides of war will be up to Susumu himself.
Genres: Sci-Fi, Action & Adventure, Mecha
Rating: TV-14 [V]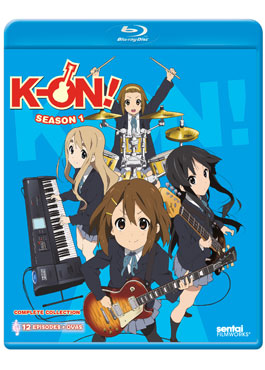 It's Yui Hirasawa's first year in high school, and she's eagerly searching for a club to join. At the same time, Ritsu Tainaka, a drummer, and her friend Mio Akiyama, a bassist, are desperately trying to save the school's light music club, which is about to be disbanded due to lack of members. They manage to recruit Tsumugi Kotobuki to play the keyboard, meaning they only need one more member to get the club running again. Yui joins, thinking it will be an easy experience for her to play the castanets, the only instrument she knows. However, the other members think their new addition is actually a guitar prodigy...
Related: K-ON! Season 2, K-On!: The Movie
Genres: Slice of Life, Comedy
Rating: TV-14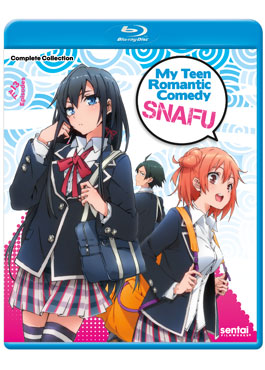 When the loner Hachiman Hikigaya is coerced into joining the "Services Club" run by the smart, attractive, and stuck up Yukino Yukinoshita, it's a recipe for disaster! But we haven't yet added the third caustic ingredient! Bright and cheery Yui Yuigahama needs the Service Club's help to bake cookies. It could be a recipe for romance. It could just as easily end in a nuclear meltdown! Get ready for romantic comedy gone totally wrong as the barrage à trois of the Service Club is unleashed!
Genres: Shoujo, Romance, Comedy, Slice of Life
Rating: TV-14