New Releases This Week: Love in Bloom & the Perils of Space
---
This week sees the release of two shows from our catalogue: the continuation of the Space Brother's saga in Space Brothers Collection 4, and one of the cutest shows of 2014 in Sakura Trick.
If you've been keeping up with our releases of Space Brothers, then Col. 4 is a no brainer. If you haven't taken the plunge yet, Collection 1 is available, but make sure that you clear your schedule for a while because once you start up the engines on this show, you definitely won't want to get off.
For those of you seeking something lighthearted and funny with a flowery, romantic twist, then Sakura trick is right up your alley. Two young girls take their friendship to the next level as the threat of being separated creeps closer and closer. Slice of lifers, this one's for you.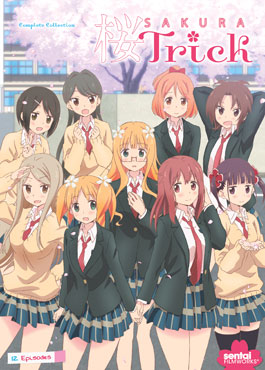 Childhood friends Haruka Takayama and Yu Sonoda are finally entering high school, and although these BFFs are in the same class it seems like they're beginning to drift apart. With a new group of friends, Haruka and Yu's friendship somehow feels a little less special. In an effort to rekindle their best friend status, Haruka and Yu are about to take their relationship from friends to something more by sharing a kiss!
Genres: Slice of Life, Romance, Comedy
Rating: TV-14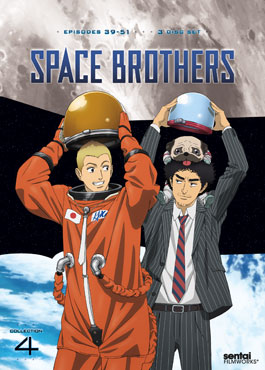 After getting fired and barred from his previous profession, Mutta is forced to move back in with his parents. Meanwhile, the career of his kid brother Hibito is taking off as he trains to become an astronaut just like Mutta wanted to. But when Mutta receives an offer to train as an astronaut at JAXA, it seems like he might finally be getting the chance to live his dreams.
Genres: Comedy, Drama, Slice of Life
Rating: TV-14