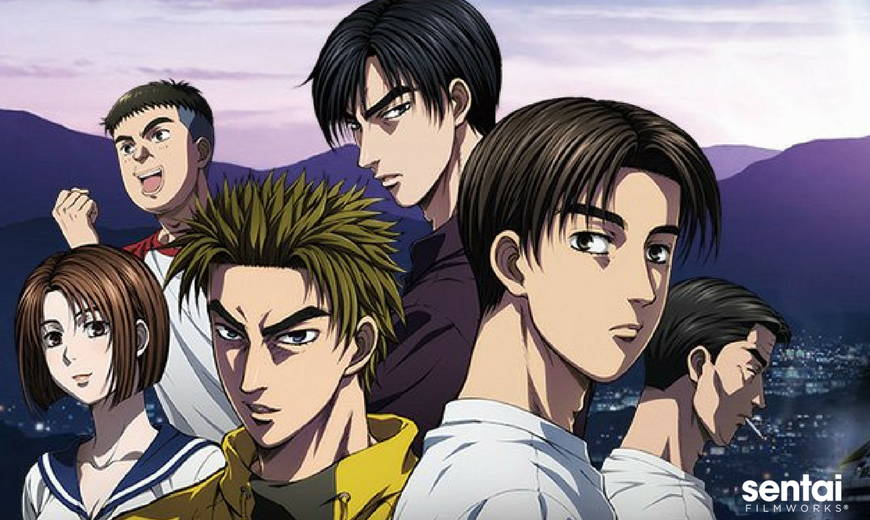 'New Theatrical Movie Initial D Legend 1: Awakening' speeds toward North American theatrical run with exclusive screenings at LA-AFF
---
HOUSTON, TX, September 8, 2017 – Sentai Filmworks is proud to announce the North American debut screening of New Theatrical Movie Initial D Legend 1: Awakening at the Los Angeles Anime Film Festival (LA-AFF).
The subtitle-only debut screening will take place on Saturday, September 16. 2017 at 4:30 PM PT.
The first in the new Initial D Legend theatrical triology is a bold retelling of the early stages of Shuichi Shigeno's long-running manga. The film begins with when aspiring racer Koichiro Iketani witnesses an unplanned street duel between Keisuke Takahashi, a member of a rival race team, and a mysterious Toyota Sprinter Trueno AE86. What Koichiro doesn't know is that the driver is fellow gas station attendant Takumi Fujiwara, who was making a late-night tofu delivery for his father, a legendary Mt. Akina driver himself. Unforeseen events are about to springboard Takumi into the center of the street-racing world, turning the rivalry between Iketani's Akina Speedsters and Takahashi's Akagi Red Suns into an all-out street war! The legendary series that introduced the west to the sport of drift racing is reinvented in an all new feature film that's even faster and more furious than ever before.
Tickets will soon be available via https://www.la-aff.com.
For Sentai Filmworks' latest announcements regarding this and other great titles, be sure to like us on Facebook and follow us on Twitter.
About Sentai Filmworks, LLC
Sentai Filmworks is a leading global supplier of anime and official anime merchandise, distributing, and curating one of the industry's most diverse libraries of top trending and classic titles. Offering thousands of hours of content across both traditional and digital platforms, Sentai is dedicated to bringing captivating stories and iconic characters directly from Japan. With hit series that include Parasyte –the maxim–, No Game, No Life, Food Wars!, Is it Wrong to Try to Pick Up Girls in a Dungeon?, and Akame ga Kill!, Sentai's catalog continues to grow with new favorites like Himouto! Umaru-chan and Monster Musume: Everyday Life with Monster Girls, as well as classic anime series such as Legend of the Galactic Heroes. For more information, visit www.sentaifilmworks.com.
About Azoland Pictures, LLC
Azoland Pictures is a film distribution company that offers Japanese anime and live-action films to the audience in North America. The company also organizes movie premieres, anime related film festivals, and J-Pop events in the Los Angeles area. In 2017, Azoland Pictures has theatrically distributed Kizumonogatari Part 3: Reiketsu and Sword Art Online The Movie – Ordinal Scale – English dub. More information available at www.azolandpictures.com.