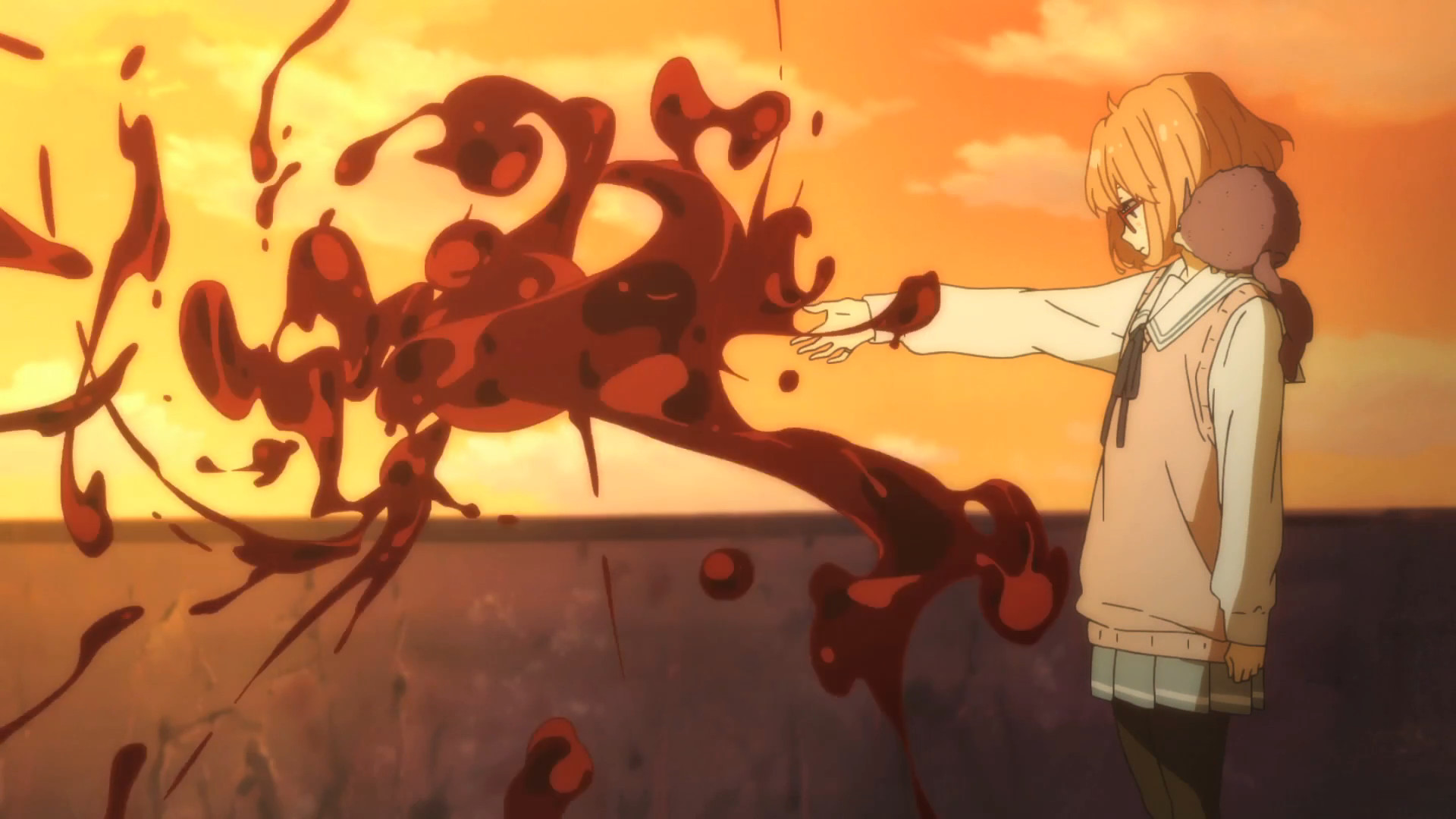 Official Beyond the Boundary English Dub Cast List
---
AVAILABLE OCTOBER 13, 2015
PREORDER TODAY:
http://www.sentaifilmworks.com/shows/beyond-the-boundary
ABOUT BEYOND THE BOUNDARY
They should never have met. They shouldn't even exist. But when they come together, the entire world will change.
The last surviving member of her clan, Mirai Kuriyama is cursed with the terrifying ability to control and manipulate blood, a power so heretical that she is shunned even by those with the ability to understand her "gift". Akihito Kanbara is only half human, but while the monstrous other half of his lineage seems to have doomed him to a life alone, it has also given him near invulnerability in the form of rapid healing. Alone, their futures seem bleak, but when a chance encounter brings them together, it becomes clear that they share more than just an unexpected bond. Together they share a destiny and a mission that only the two of them together may be strong enough to survive.
Director
Chris Ayres
English Vocal Cast
| | |
| --- | --- |
| Akihito Kanbara | Clint Bickham |
| Mirai Kuriyama | Krystal LaPorte |
| Mitsuki Nase | Monica Rial |
| Hiroomi Nase | Adam Gibbs |
| Izumi Nase | Carli Mosier |
| Miroku Fujima | Houston Hayes |
| Shizuku Nimomiya | Amelia Fischer |
| Ayaka Shindo | Molly Searcy |
| Ai Shindo | Brittney Karbowski |
| Sakura Inami | Caitlynn French |
| Yui Inami | Sara Ornelas |
| Yayoi Kanbara | Luci Christian |
| Grandfather Nase | John Swasey |
| | |
| Additional Voices | Christopher Ayres |
| | Johnny DeLaCerda |
| | Cara Duncan |
| | Adam Gibbs |
| | Scott Gibbs |
| | Tiffany Grant |
| | Lainee Hooks |
| | Mark X Laskowski |
| | Brent Marshall |
| | Ronda Prasit |
| | Shannon Reed |
| | Gabriel Regojo |
| | Allison Sumrall |
| | Tiffany Terrell |
English Dub Cast Reveal Videos:
Mirai Kuriyama | Akihito Kanbara | Hiroomi Nase | Mitsuki Nase
Beyond the Boundary Box Set Quick Look: