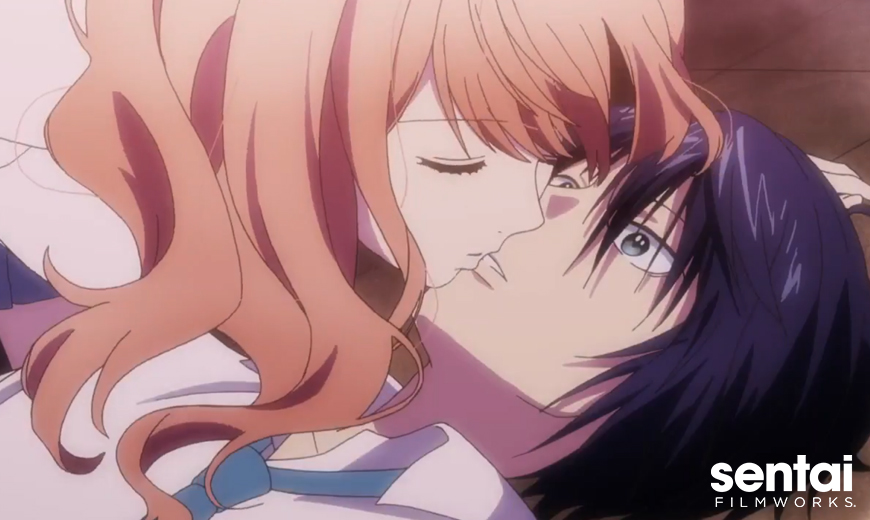 Opposites Attract in Sentai Filmworks' Newest 2018 Spring Acquisition, "Real Girl"
---
HOUSTON, TX, March 27, 2018 – Sentai Filmworks announced today it acquired all distribution rights to the romantic comedy Real Girl for the Spring 2018 Simulcast season in the following territories: USA, Canada, Australia, New Zealand, UK, Ireland, South Africa, Netherlands, Scandinavia, Nordics, Spain, Portugal and Central & South America.
The character-driven story follows the reclusive Hikari Tsutsui as he accidentally falls in love with the popular Iroha Igarashi, despite his aversion to real-world girls. The couple begins to develop a close bond neither expected which challenges their preconceived notions of who people truly are.
Real Girl is being produced by Hoods Entertainment (Mysterious Girlfriend X, Fantasista Doll) and will be directed by Takashi Naoya (Touken Ranbu: Hanamaru, Luck & Logic) with series composition from Deko Akao (Anonymous Noise, Noragami).
The series will soon be available to stream on select digital outlets with a home video release to follow.
For Sentai Filmworks' latest announcements regarding this and other great titles, be sure to like us on Facebook and follow us on Twitter.
About Sentai Filmworks, LLC
Sentai Filmworks is a leading global supplier of anime and official anime merchandise, distributing, and curating one of the industry's most diverse libraries of top trending and classic titles. Offering thousands of hours of content across both traditional and digital platforms, Sentai is dedicated to bringing captivating stories and iconic characters directly from Japan. With hit series that include MADE IN ABYSS, Land of the Lustrous, Big O, and Akame ga Kill!, Sentai's catalog continues to grow with new favorites like Sword Oratoria: Is it Wrong to Try to Pick Up Girls in a Dungeon? On the Side, Princess Principal, and FLIP FLAPPERS, as well as classic anime series such as Legend of the Galactic Heroes. For more information, visit www.sentaifilmworks.com.
###