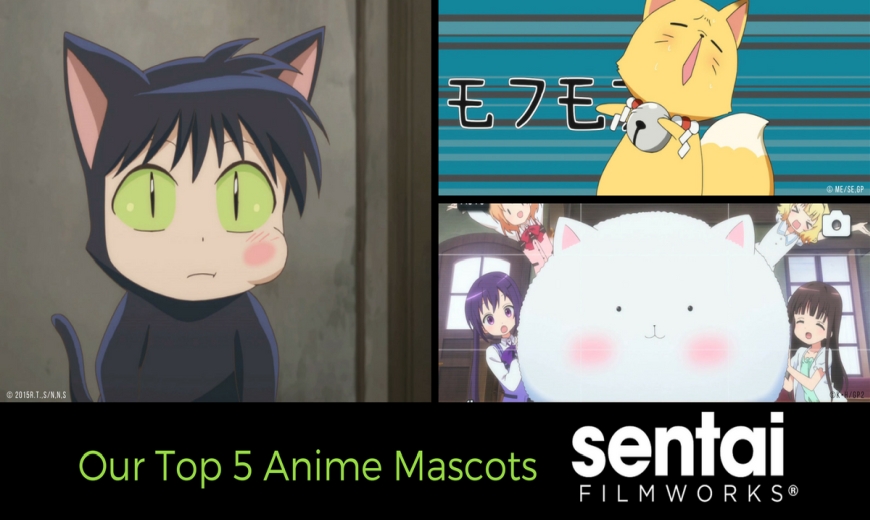 Anime mascots are capable of many things, from rejecting the laws of physics to being perverted souls hidden in deceivingly adorable bodies. As the constant companion of the main character, they become either the voice of reason, or comedic relief. Here are our top fluffies who we can't help but want to cuddle (whether they want us to cuddle them or not!).
A protective force to Kohina, Kokkuri-san genuinely tries to do what is best for her by making her socialize and trying to diversify her diet (although, he is not always successful). Human life might be fleeting, but his feelings for Kohina are true, and when he's in his little fluffy fox form, we can't help but want to smoosh him as much as much as Kohina does.
Migi is one of the most iconic anime mascots on this list in part because he's, quite literally, attached to the main character! As a parasite who failed to take over his host's brain, he develops a calm, objective personality that questions Shinichi's irrational human actions. Taking Shinichi under his wing, Migi becomes a strange mentor to him as they go through the world infested with parasites. He often serves as Shinichi's voice of reason because, as well a know, Migi is always right.
A black cat by contract, Rokumon is Rinne's man. He comes in three different sizes, including a cute little kitten, carry-on size spirit, and large demonic cat form. Rokumon becomes an essential part of Rinne's work as a Shinigami, even though the pay is, minimal and often nonexistent. Rokumon, regardless of pay, has great affection towards Rinne making him a staunch supporter of SakuraxRinne.
Tippy may or may not be an actual rabbit, but the baristas at Rabbit House certainly treat him like one. This little ball of white fluff is often found resting on top of his granddaughter/owner, Chino-chan'sead like a hat... of cuteness. Be careful: he can get angry and sassy when threatened.
Moffle, Tiramie, and Macaron (Amagi Brilliant Park)


Moffle is the leader of the mascots and tends to be bossy. His general dislike for Seiya causes him to butt heads quite frequently, but the two become united when the park is in crisis. Tiramie is as perverted as they come while keeping a professional and appropriate demeanor in front of children. In other words, he's the type of mascot that peeps on women and uses any free time to fulfill said reverted endeavors. Although more involved in his work of making music, Macaron too has a perverted vice like Tiramie. Don't let his cute and fluffy appearance fool you; there're some cynical tendencies lying beneath. At his best, Macaron tries to contain his desire to punch others. Can someone say intense?!
We have NO IDEA what this shoebill is doing in our newest show, ClassicaLoid, but we can't wait to find out! We're sure it'll be hilarious.
MASS-COT ADVENTURES AWAIT
Perverted or not, who would be your favorite anime mascot? Tell us on Facebook, Twitter, Google+, and Tumblr!