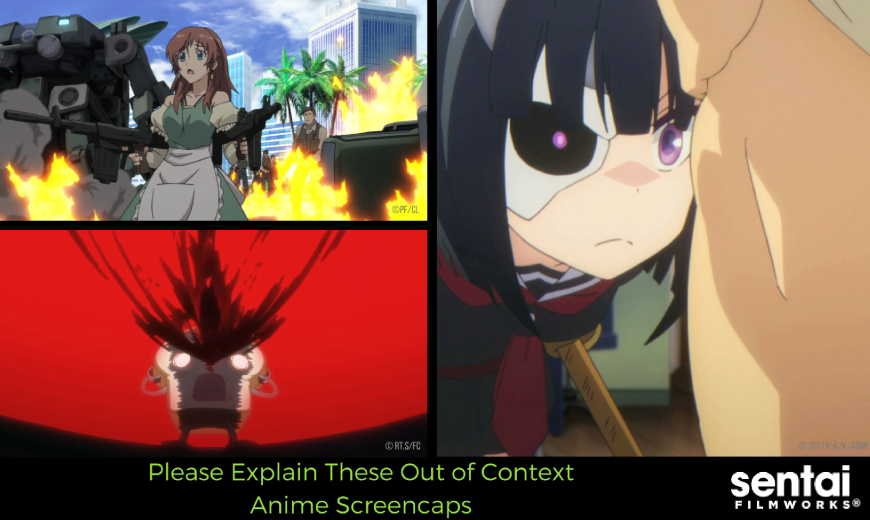 Please Explain These Out of Context Anime Screencaps
---
Has a friend or family member ever walked in on you while watching anime… at the worst possible time? This blog post, featuring some of our favorite anime screencaps, will feel similar. We took a stab at explaining these from the point of view of an innocent bystander.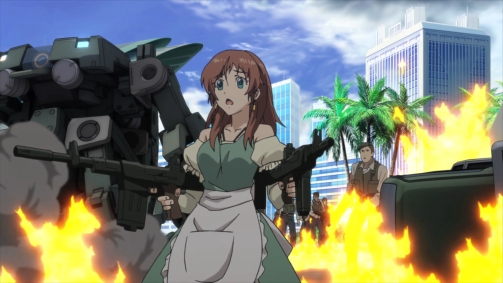 "A peasant girl in Miami is surrounded by robots, fighting the end of the world with two machineguns."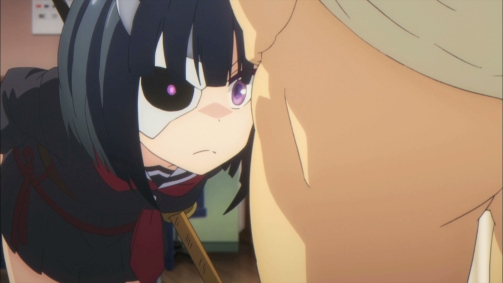 "An anime girl in a demon mask is examining someone's down-there parts very intently. She might be a doctor? She's cute though!"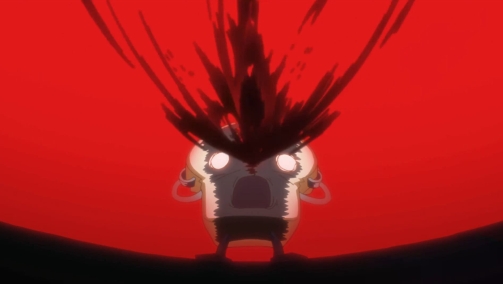 "WHY IS THE BREAD BLEEDING?! IS THE BREAD HUMAN? IS THE BREAD DYING?! SAVE THE BREAD!"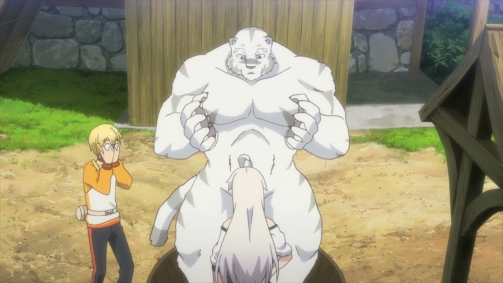 "A white-haired girl is acting as a censor to a naked tiger-man. Meanwhile, a boy with blonde hair is trying not to look, but we can clearly see he's looking."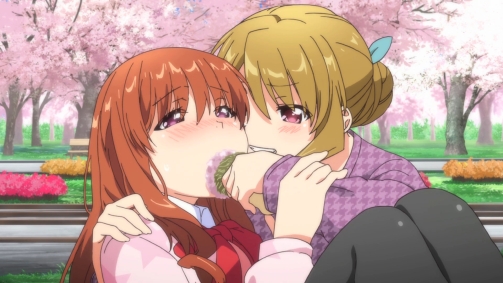 "In this anime screenshot, one girl is violently feeding another girl… ice cream? Rice? Something purple. The anime girl being fed looks like she's enjoying it?"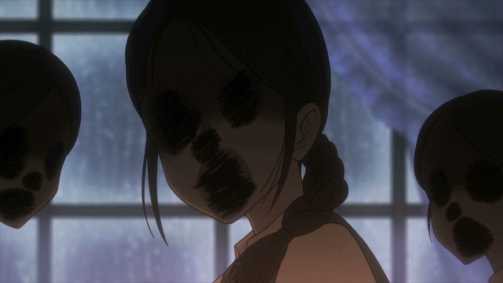 "Why… doesn't the little girl have a mouth?! OR EYES?! Zombie? Monster? Ghost? It's coming to get me later, isn't it?!"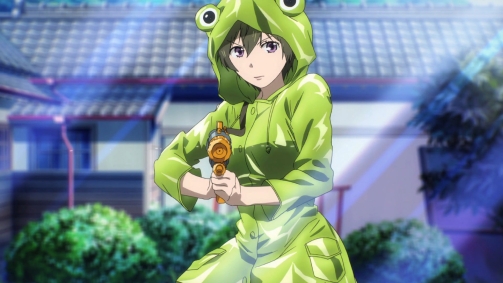 "Hot anime girl is holding a weapon (water gun?) while wearing a really cute frog raincoat. How do I get one of these things?"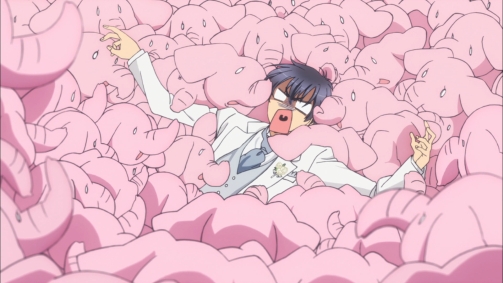 "Cute anime boy who looks pretty fetch in a white suit is being nuzzled and smothered by squishy pink elephants."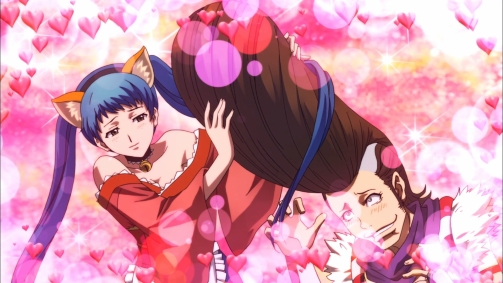 (…) "I've got nothing. Cat girl thinks this man's oversized pompadour is attractive?"
Don't Know What's Going On?
Watch the shows to find out! Go forth, and find context for these weird, out of context anime screencaps!
Let us know on Facebook, Twitter, Tumblr, and Instagram, and make sure you @Sentaifilmworks so we can see it.