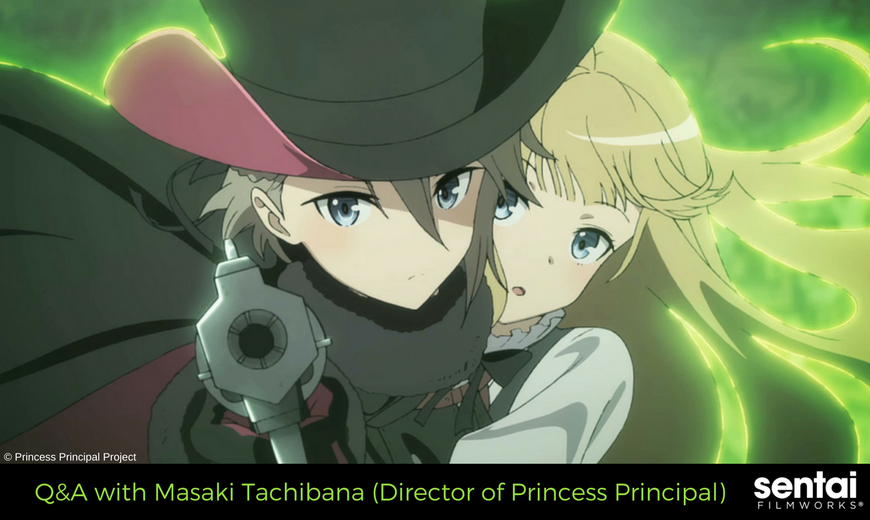 Q&A with Masaki Tachibana, Director of Princess Principal
---
While at Anime NYC we had the pleasure of talking to the Director of Princess Principal, Masaki Tachibana. When he visited with us, his passion for the series showed and he loved the Sentai Princess Principal cosplayers! Without further ado here is the interview. ~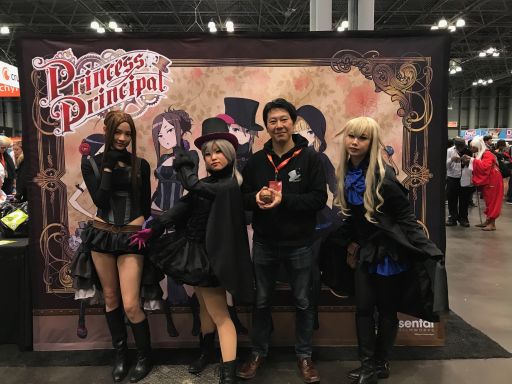 What inspired you to set Princess Principal in 19th Century London?
So, I was approached and asked whether I'd like to do this story. It was also brought up that, if the feel of this was going to be steampunk, then 19th-century London would be a good fit. And because I really like antiques... or, rather, Victorian-era London, I spoke with the producer and said that, yes, I'd like to go the steampunk route.
What do you wish that fans take away when they finish watching Princess Principal?
Well, in the story, these young girls are spies, and... They're in a harsh, very trying situation. They're just trying to live, and fighting back against an unforgiving fate. That was the sort of story we came up with. So, going forward... How will these girls survive? What will happen to the characters? It's my hope that the viewers will develop that kind of emotional attachment.
What was the hardest part of working on Princess Principal?
I'd say the hardest thing was maintaining the level of quality.
Are there any historical spies or aspects that inspired you?
Well... Shirato-san, our researcher for the show, was the one who investigated these genuine, historical spies or clandestine operations that actually occurred. These ended up being inspiration for our own ideas, which allowed us to come up with the story.
Cute Girls and Spies
You can watch all of Princess Principal on Amazon's Anime Strike!
We want to thank Bandai Visual for the opportunity to speak with the Director.