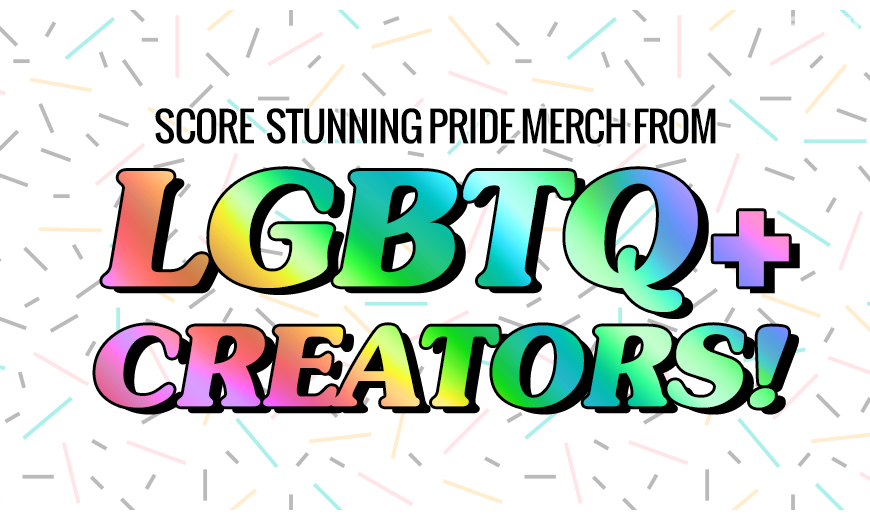 Score Stunning Pride Merch from LGBTQ+ Creators
---
Happy Pride Month, friends and allies!
June is Pride Month, and in the past, we've spent our June weekends travelling to anime conventions across the country, with the exception of this year... (Thanks COVID!) That means our staff members can't pick up their usual Pride buttons, stickers and other merch from the independent artists and creators of Artists Alley — but that doesn't mean we can't get some absolutely stunning Pride merch online!
Rather than write about our favorite LGBTQ+ anime characters or shows this year, we've written a blog about some gorgeous Pride merch you can buy from the comfort (and safety!) of your own home. And better yet, the entries on this list either benefit LGBTQ+ charities or are helmed by LGBTQ+ staff and artists.*
Awesome Pride merch that also benefits members of the LGBTQ+ community? Now that's a win-win in our book!
*Sentai is not affiliated with any of the above parties or organizations. We just think they're really cool!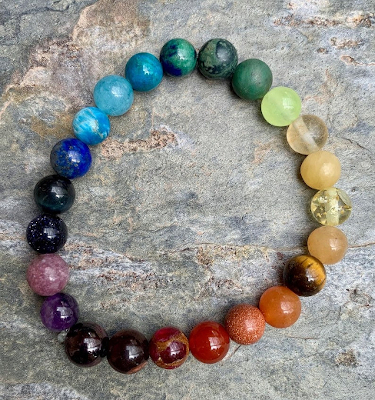 These stone bracelets are both gorgeous AND generous, as "[h]alf the proceeds of each bracelet sold will be donated to the Trevor Project, a non-profit organization dedicated to suicide and crisis prevention in LGBTQ+ youth."
If you would like to support the foundation directly or learn more about it, please visit https://www.thetrevorproject.org/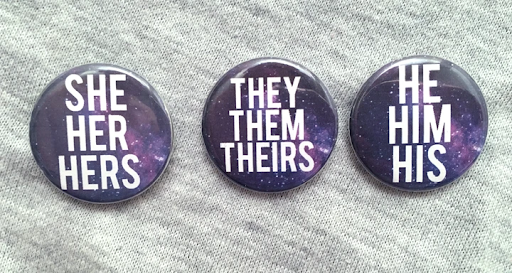 "Support the T is dedicated to helping transgender and non-binary individuals raise money for their transition related expenses through creating and selling custom made t-shirts and other merchandise." Looking good AND supporting others? Yeah, we'll take six, please. *Adds to cart*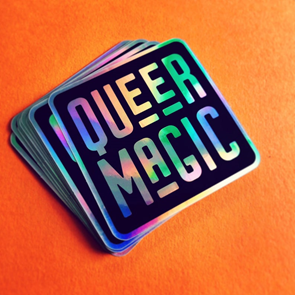 "This sticker is designed by magical queers for other magical queers. What better way to show off your LGBTQIA+ pride 🏳️‍🌈 than with an extremely shiny square of pure gay joy?" Honestly, we have no idea. These stickers from thethirdarrow are where it's at!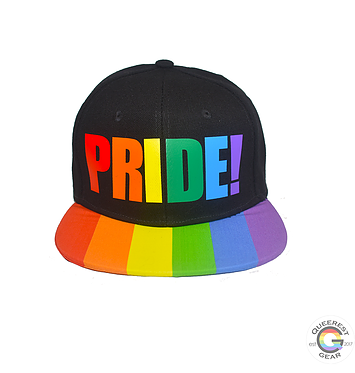 "This is an LGBTQA+ accessory shop with all items designed, made, and/or branded by me, Jasper, a proud queer nerd. The current goal is complete inclusivity and representation for as many genders and sexualities as possible." Great job, because we know we feel seen!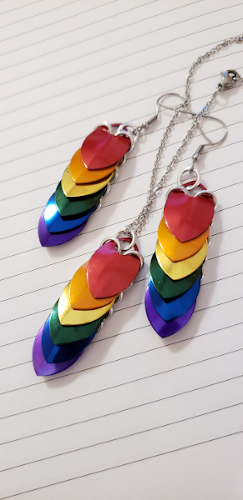 "Since 2015, NebulaDraconian has attended over 40 local and local-ish comic, renaissance, and craft events and debuts at least one new design at each event." Next time we're at a convention, we're stopping by to see what's new!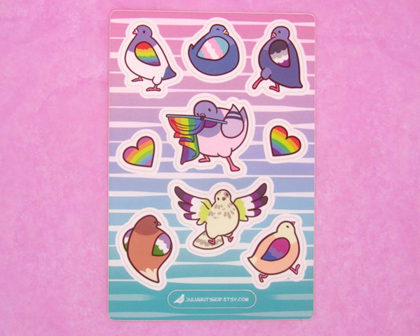 "These sweet fellas are showing their love and support for LGBTQA+ humans and pigeons alike!" Pride Pigeons are the gift we never knew we needed. Our hearts have grown three sizes this day.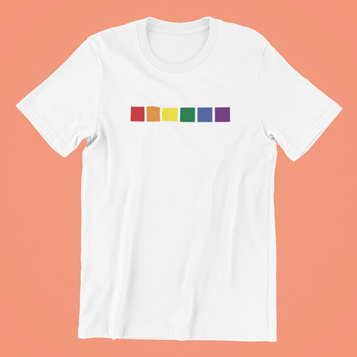 "QueerlyDesigns is made for queers, by queers. We pride ourselves on creating fresh designs that help us represent who we are. Located in Philadelphia, Pennsylvania, we ship worldwide and donate a portion of our proceeds to a local organization that is helping to advance LGBTQ+ rights."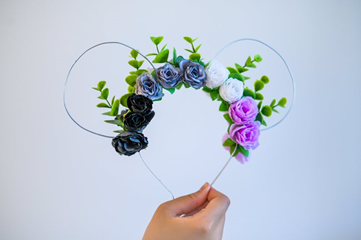 "For the entire month of June 15% of all sales will be donated to The Trevor Project in celebration of Pride month!" Now THAT has us perking up our ears!
If you would like to support the foundation directly, please visit https://www.thetrevorproject.org/
Need Pride Merch? Then You're in Luck!
This year, celebrate Pride Month by supporting indy LGBTQ+ artists and creators by shopping their online stores for Pride merch and accessories. Look for online Artist Alley groups to support those who couldn't make it to a convention near you, and remember that amazing Pride Month merch is just a click away.
Celebrating Pride doesn't have to be loud or public to matter. Just putting a cute button on your shirt or a sticker on your laptop can help you feel connected to your community, even while you're apart. That's why we've covered our laptops in Pride (and, y'know, anime) stickers as we work from home!
We miss seeing all of you at conventions, and we want you to know that no matter how much distance lies between us, we're all browsing the rainbow-filled aisles of Artist's Alley in our hearts. So have a happy Pride Month, friends, and see you soon!
Know a fantastic LGBTQ+ charity, creator or artist you think offers amazing Pride merch? Celebrating Pride Month in a unique way? Tell us everything by tagging @SentaiFilmworks on social, and don't forget to sign up for our newsletter, too!