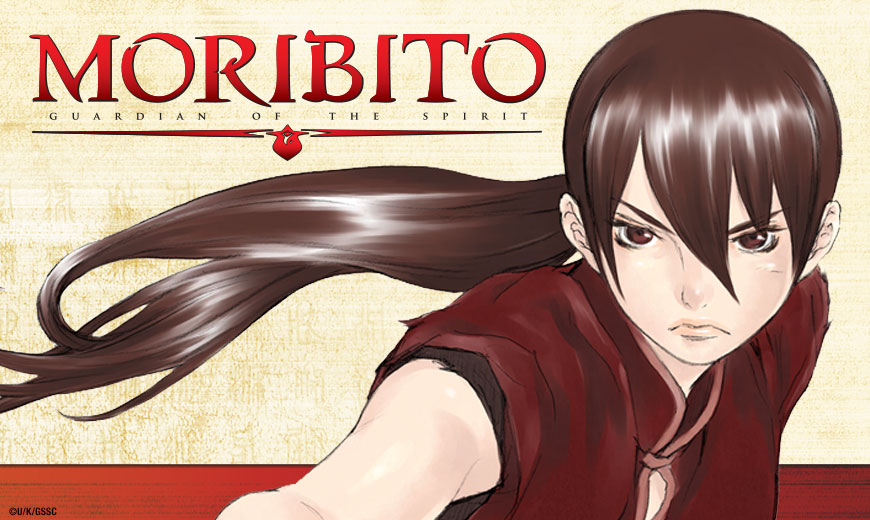 Sentai Acquires Acclaimed Fantasy Series "Moribito: Guardian of the Spirit"
---
HOUSTON, TX — August 25, 2020 — Sentai announced today that it acquired distribution rights to shounen fantasy series Moribito: Guardian of the Spirit, based upon the works of award-winning author Nahoko Uehashi. Sentai will distribute the series in the United States, Canada, the United Kingdom, Ireland, Australia, New Zealand, Latin America, Scandinavia, the Netherlands, Spain and Portugal.
An invisible world known as "Nayug" exists parallel to this one. The egg of the Water Spirit from Nayug has been laid within Chagum, the Second Crown Prince of New-Yogo — and as a result, Chagum's father, the Emperor, has ordered him killed. After he's ensnared in an assassin's trap, Chagum is saved by a spear-wielding bodyguard named Balsa who agrees to protect Chagum as part of her journey to atone for the sins of her foster father. As Chagum interacts with Balsa's various allies, he begins to mature greatly despite his royal upbringing. Balsa and Chagum come face to face with numerous mysteries on their adventure. But who is the Water Spirit's Guardian, what secret lies behind the Summer Solstice Festival, and will Balsa be able to fend off the assassins and keep Chagum safe from the incubating egg of the Water Spirit?
Moribito: Guardian of the Spirit is based upon the 13-volume Moribito fantasy series published by Kaseisha and written by Nahoko Uehashi, winner of the prestigious Hans Christian Andersen Author Award.
Produced by Production I.G (Attack on Titan, Run With the Wind), the series is directed and scripted by Kenji Kamiyama (Ghost in the Shell: Stand Alone Complex, Eden of the East), with music from Kenji Kawai (When They Cry, Mob Psycho 100) and art direction from Yusuke Takeda (Hozuki's Coolheadedness, SHIROBAKO). Moribito: Guardian of the Spirit stars Mabuki Andou (GATE, Detective Conan) as the spear-wielding warrior Balsa Yonsa and Naoto Adachi (Capeta, Summer Wars) as the Crown Prince Chagum.
Moribito: Guardian of the Spirit will be released on home video and select digital outlets.
For Sentai's latest announcements regarding this and other great titles, be sure to like us on Facebook and follow us on Twitter.
About Sentai
A Cool Japan Fund portfolio company, Sentai is a leading global supplier of anime and official anime merchandise, distributing and curating one of the industry's most diverse libraries of top trending and classic titles. Sentai offers thousands of hours of content across both traditional and digital platforms and is dedicated to bringing captivating stories and iconic characters directly from Japan. With hit series that include MADE IN ABYSS, Food Wars!, Princess Tutu and Parasyte -the maxim-, Sentai's catalog continues to grow with new favorites like Bloom Into You, Revue Starlight and O Maidens in Your Savage Season, as well as classic anime series such as Legend of the Galactic Heroes and The Big O. For more information, visit www.sentaifilmworks.com.
###