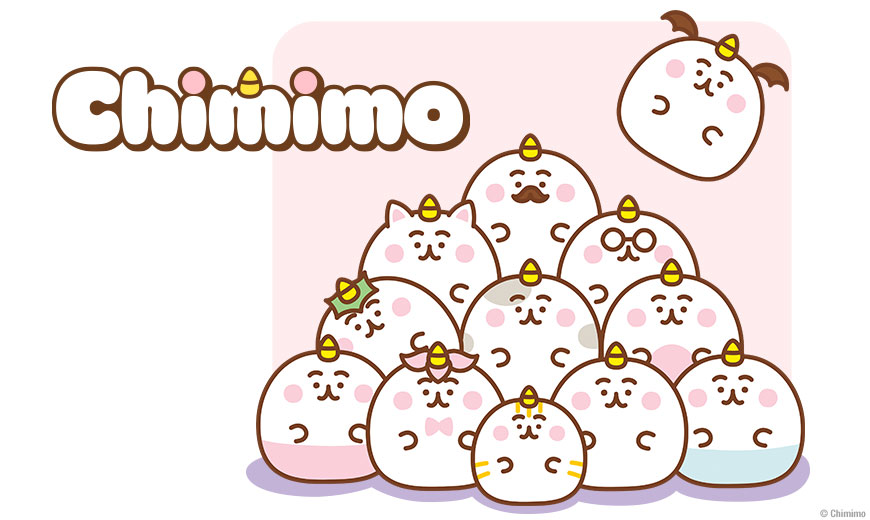 Sentai Acquires "Chimimo" for Summer 2022
---
HOUSTON, TX — June 29, 2022 — Sentai announced today that it acquired exclusive rights to Chimimo, the hellishly heart-warming comedy anime from the anime studio behind the iconic Doraemon and Crayon Shin-chan. Sentai will premiere the series exclusively on HIDIVE and its anime-focused streaming services this Summer 2022.
Meet hell's most adorable messenger. Chimimo might be an average demon, but he and his horde of minions have big dreams of unleashing hell on earth! Too bad a portal to the human realm drops him into the middle of the Onigami household, where the family's three unflappable sisters rule the roost with iron fists. Now Chimimo is stuck as their freeloading roommate, and his ambitions of unleashing the apocalypse will have to wait until he can summon the willpower to get off the couch!
Produced by Shin-El Animation (Teasing Master Takagi-san Season 3, Sweetness & Lightning, Doraemon), the series is directed by pinoalto. Kimiko Ueno (Carole & Tuesday, Space Dandy, The Royal Tutor) provides series composition. Mikako Komatsu (Nisekoi, Welcome to the Ballroom, K) performs the series' ending song. Popular illustrator Kanahei is in charge of character design.
The series stars Junichi Suwabe (Black Clover, Yuri!! On Ice, Jujutsu Kaisen) as Jigoku-san, Ai Kakuma (Amagi Brilliant Park, Monster Musume: Everyday Life with Monster Girls, Mushoku Tensei: Jobless Reincarnation) as Hazuki Onigami, Yuria Kozuki (Ponyo) as Mei Onigami and Mamiko Noto (CLANNAD, Kimi ni Todoke, Hell Girl) as Mutsumi Onigami.
Chimimo will premiere exclusively on HIDIVE in Summer 2022 with a home video release to follow.
For Sentai's latest announcements regarding this and other great titles, be sure to like us on Facebook and follow us on Twitter.
About Sentai
Sentai is a leading global supplier of anime content and official merchandise dedicated to bringing captivating stories and iconic characters directly from Japan. Sentai's brands include HIDIVE (direct-to-consumer streaming), SentaiFilmworks.com (direct to consumer E-Commerce), Anime Network (Cable SVOD) and Sentai Studios (localization and studio services). Sentai's diverse library includes thousands of hours of hit titles and classic series including MADE IN ABYSS, Ya Boy Kongming!, Akame ga Kill, Food Wars!, Clannad, Is it Wrong to Try to Pick Up Girls in a Dungeon?, High School of the Dead, Girls & Panzer, No Game No Life, K-On!, Assassin's Pride and Parasyte -the maxim-.
###