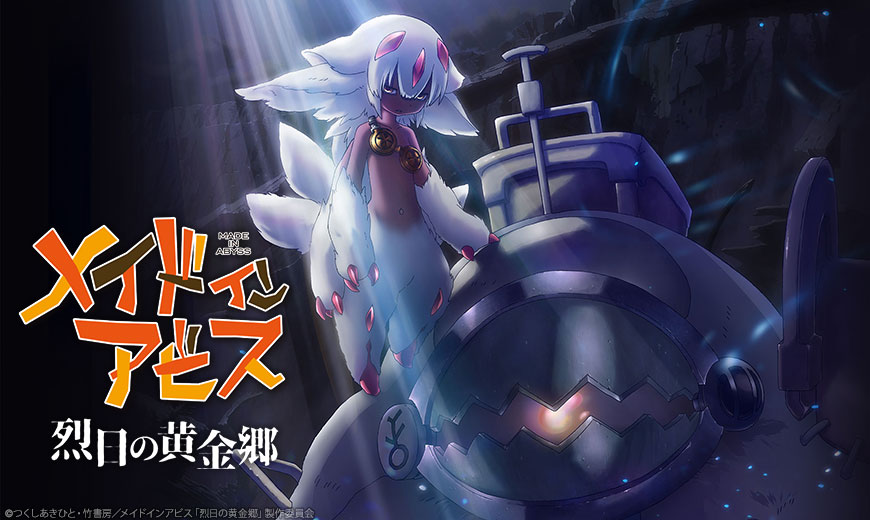 Sentai Acquires "MADE IN ABYSS" Season 2
---
HOUSTON, TX — August 20, 2021 — Sentai announced today that it acquired the forthcoming second season of MADE IN ABYSS, the next entry in the critically acclaimed MADE IN ABYSS franchise that captivated anime audiences around the world with its epic storyline, disarmingly gorgeous production values and hauntingly beautiful soundtrack. Sentai will distribute the latest series, together with the groundbreaking first season and three feature length films, to audiences around the world (excluding Asia, France, Germany, Italy, Spain and MENA).
MADE IN ABYSS' second season follows in the footsteps of its predecessor TV season and feature films by bringing audiences more of the stunning visuals, stellar writing and fascinating premise they have come to expect from this critically lauded production. A spectacular teaser visual for the new season was released via the series' official Twitter account to whet the appetites of curious fans.
Sentai will release the second season of MADE IN ABYSS, titled MADE IN ABYSS: The Golden City of the Scorching Sun, in association with select digital outlets in 2022 with a home video release to follow.
For Sentai's latest announcements regarding this and other great titles, be sure to like us on Facebook and follow us on Twitter.
About Sentai
A Cool Japan Fund portfolio company, Sentai is a leading global supplier of anime and official anime merchandise, distributing and curating one of the industry's most diverse libraries of top trending and classic titles. Sentai offers thousands of hours of content across both traditional and digital platforms and is dedicated to bringing captivating stories and iconic characters directly from Japan. With hit series that include MADE IN ABYSS, Food Wars!, Princess Tutu and Parasyte -the maxim-, Sentai's catalog continues to grow with new favorites like Bloom Into You, Revue Starlight and O Maidens in Your Savage Season, as well as classic anime series such as Legend of the Galactic Heroes and The Big O. For more information, visit www.sentai.com.
###