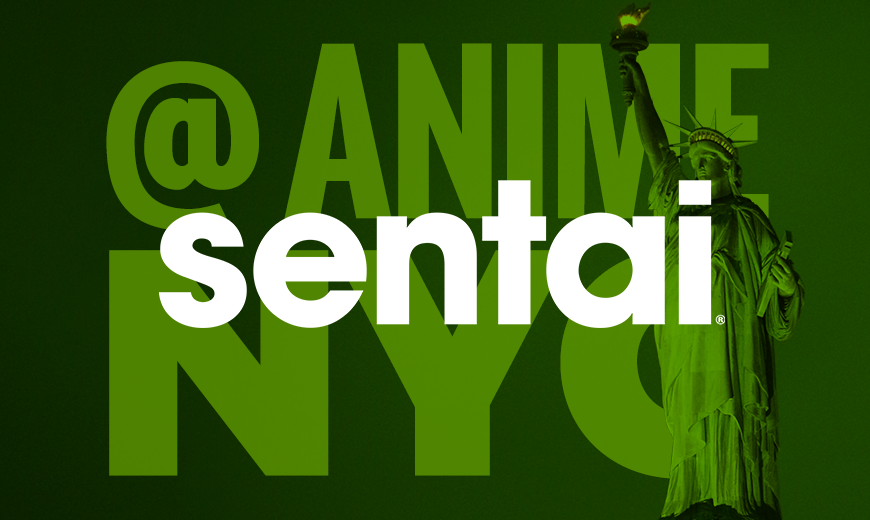 Calling all anime fans! Sentai will be at Anime NYC this year to celebrate all things anime. Check out the schedule below to see what we're up to.
Panel

Description

When

Where

World Trigger Screening

Check out a screening of World Trigger, the sci-fi adventure anime based on the bestselling Shonen Jump manga! Watch as Osamu Mikumo grapples with his new powers, invaders from another world, and a mysterious new classmate who might just be an enemy in disguise…

FRIDAY

4:30 PM

Panel 5 (1E01 - 199 Seats)

SHIKIZAKURA Screening

Join us for a screening of SHIKIZAKURA, the original anime series from Sublimation Studios! Fans of mecha, shonen and the supernatural won't want to miss Kakeru Miwa don his powerful battle suit and fight menacing oni invading the world from another dimension in this special screening.

SATURDAY

11 AM

Panel 5 (1E01 - 199 Seats)

Lupin III Dub Cast Q&A

The English cast of LUPIN III is here to answer your burning questions about this legendary series! Join Sentai for a special Q&A with Tony Oliver (Lupin III), Richard Epcar (Daisuke Jigen), Lex Lang (Goemon Ishikawa), Michelle Ruff (Fujiko Mine) and Doug Erholtz (Koichi Zenigata).

SATURDAY

2 PM

Panel 1 (1E09 - 830 Seats)
But that's not all! All weekend long, you can find us at Booth #1325, where we'll be challenging convention attendees to solve Lupin's Jewel Heist.
Lupin's Jewel Heist – BOOTH #1325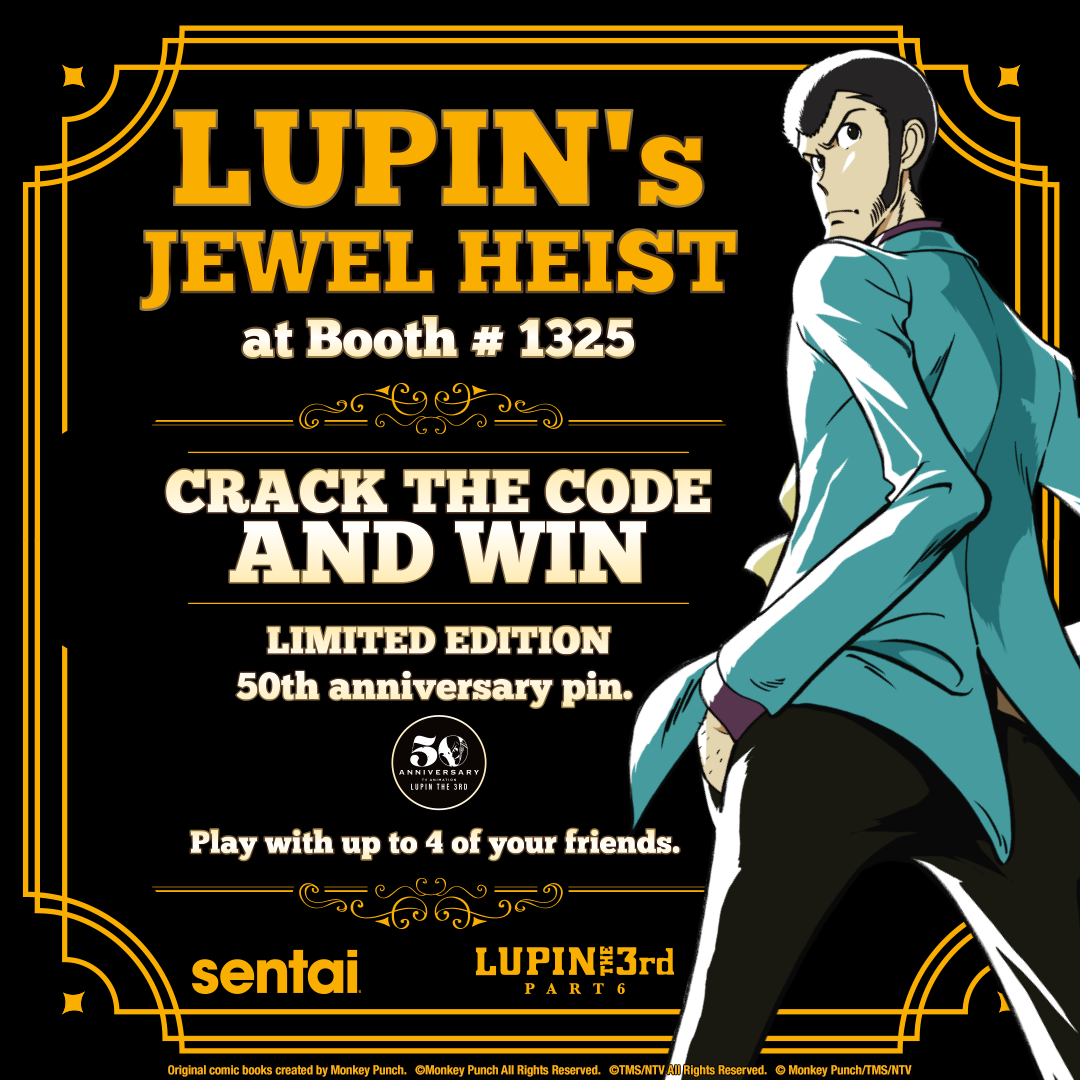 To win this challenge, players must secure a valuable jewel before Lupin arrives to steal the goods. Attendees must crack the code before the clock runs down to win, and those successful sleuths will win a limited-edition pin celebrating the 50th anniversary pin of this legendary series. All players will win a commemorative poster for participating. Play in groups of up to four people to crack the safe within the time limit to claim your prize.
And if you're looking for a photo op, the Sentai booth will host talented cosplayer MandyQuesadilla as femme fatale Fujiko Mine throughout the convention.
More LUPIN III Around the Con
Want even more Lupin III? Our fans over at TMS have you covered, plus they have a little something planned for Case Closed fans! Here's what they're up to during Anime NYC 2021:
Panel

Description

When

Where

Case Closed (Detective Conan) - The Scarlet Bullet

Join us for the world premiere of the English dub of Case Closed: Scarlet Bullet, Detective Conan's latest cinematic adventure! Trivia contest with awesome prizes to follow the screening!

SUNDAY

11:30 AM

Panel 4 - Dedicated Screening Room (1E16 - 240 Seats)

LUPIN THE 3rd: Prison of the Past

Celebrate the 50th anniversary of the gentleman thief Lupin's first animated series with a trivia contest hosted by the dub cast along with awesome prizes and a world premiere screening of LUPIN THE 3rd: Prison of the Past.

SATURDAY

3:30 PM

Panel 4 - Dedicated Screening Room (1E16 - 240 Seats)

See You at Anime NYC 2021!
We hope you have a blast at Anime NYC! Pop by the booth to say hello and play Lupin's Jewel Heist, and be sure to tag us on social @SentaiFilmworks so we can see what you're up to. Have a great convention and see you there!