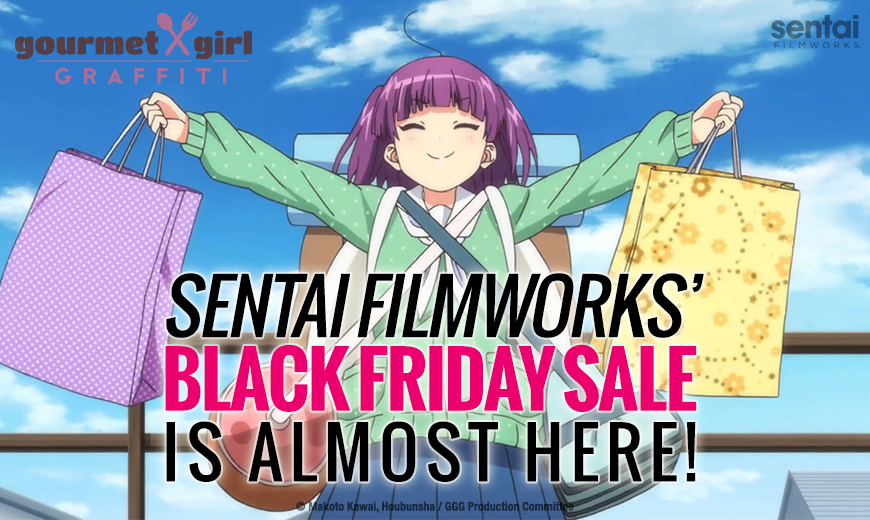 Sentai Filmworks' 2019 Black Friday Sale is Almost Here!
---
It's that time of year again!
No, we don't just mean it's time for turkey and delicious desserts. We mean it's time to rush the doors of your local mall and hunt for discounted TVs and pressure cookers on Black Friday.
But if that doesn't sound like fun to you, we don't blame ya; crowds aren't really our speed, either. Luckily our Black Friday 2019 anime sale will help you take advantage of Black Friday discounts without leaving the comfort of your own home — and even better, we're starting our Black Friday sale EARLY this year. Comfy-pants-wearers rejoice!
Wanna know when the sale kicks off? Subscribe to our newsletter to get notified as soon as it goes live!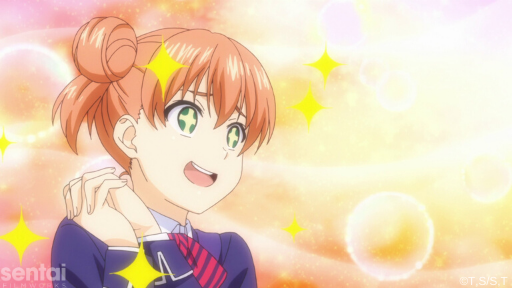 Expect Up to 95% OFF Select Anime During Our Black Friday Sale!
What's a Sentai Filmworks sale without incredible deals? We're offering up to 95% off select inventory so you can grab certain box sets, merch, and Blu-rays at a steal of a deal! Load up your shopping cart early to see what kind of discounts you get on your favorite items once the sale begins. Talk about a tasty treat!
Delicious Anime to Feast Your Eyes On
The holidays are all about food, and your anime should totally complement your dinner plans! Have a taste of some of these mouthwatering titles as you gobble turkey and stuffing this Thanksgiving.
Gourmet Girl Graffiti Complete Collection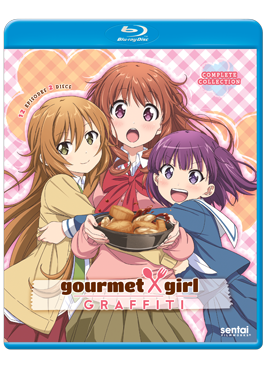 For pure food appreciation, check out this title and its cast of adorable food lovers as they learn to cook and appreciate the culinary arts. But the greatest lesson they learn is that food is better when shared, so be sure to watch and share this anime with friends.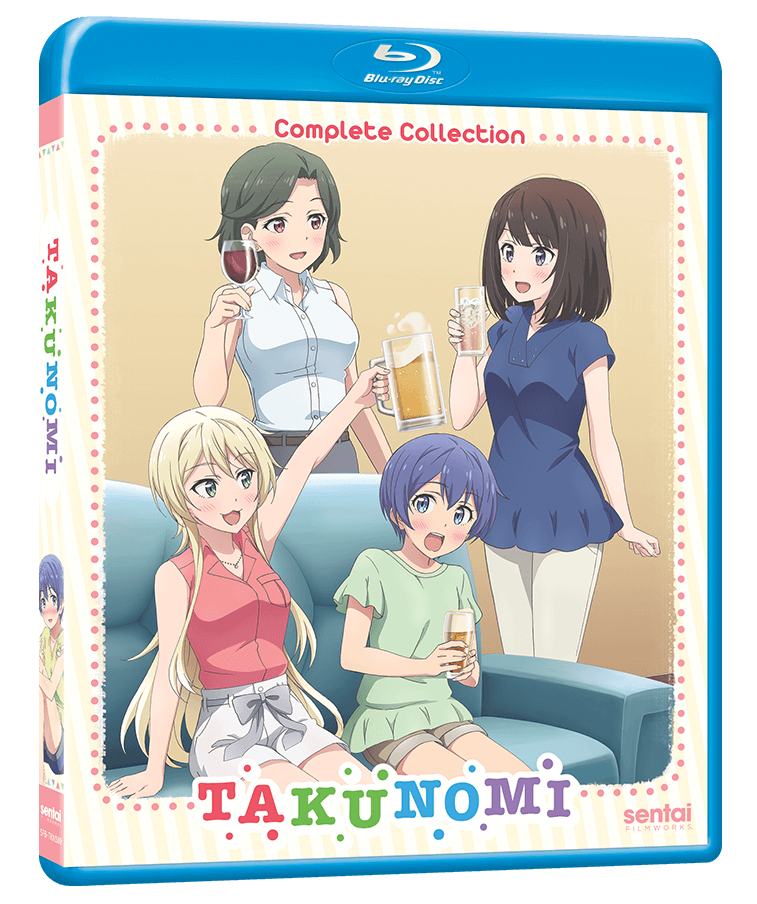 If you're in the mood for drinks, Takunomi is the perfect anime to guzzle. It's about four friends who love to experience new drinks and cocktails, and each episode highlights a new alcoholic beverage.
Tada Never Falls in Love Premium Box Set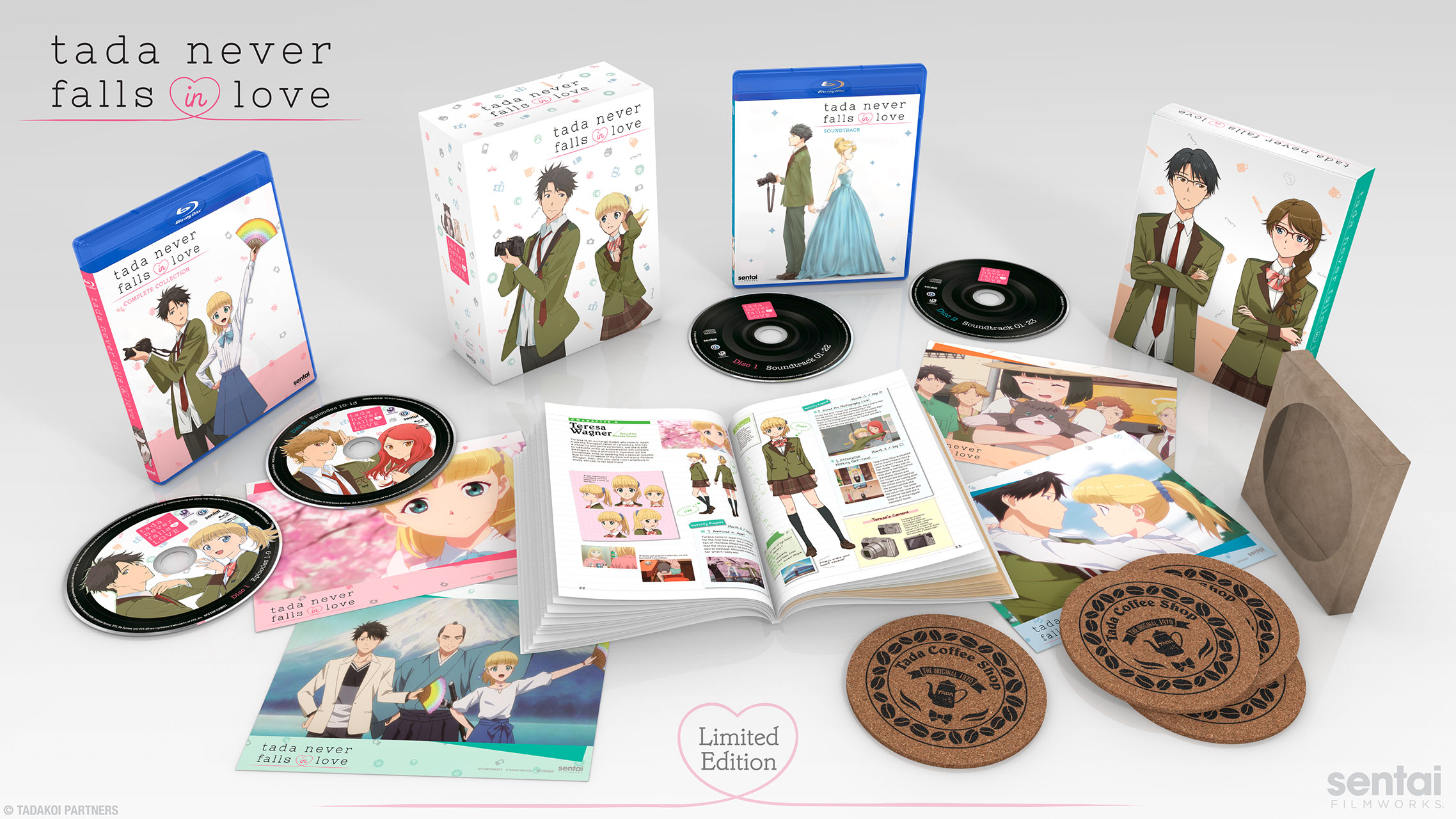 Got coffee on the brain? It's the perfect beverage to pair with a delicious dessert, so after you finish eating, join the cast of Tada Never Falls in Love as they spend time in a warm coffee shop and get to know one another.
Is the Order a Rabbit? Complete Collection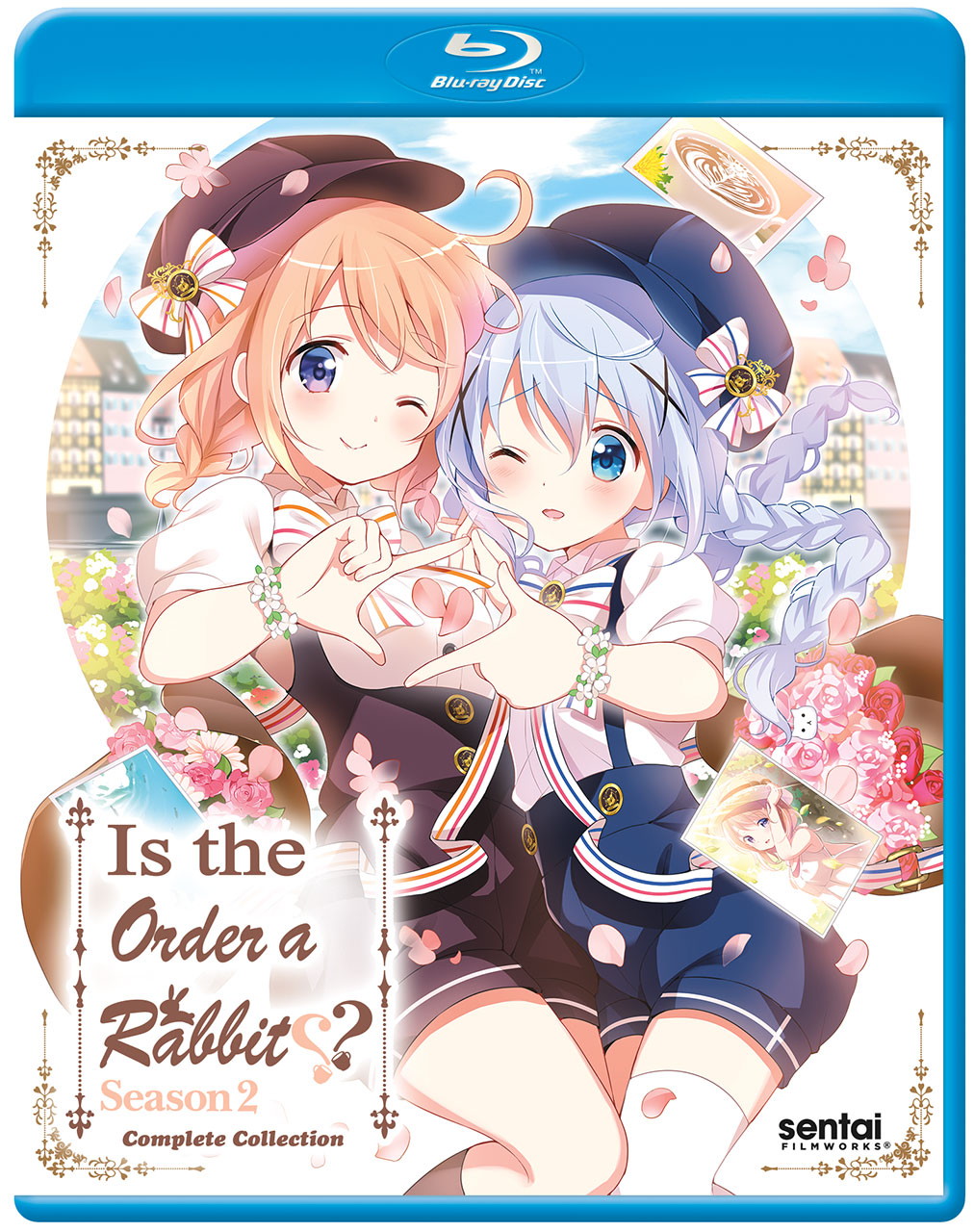 Maybe you're so serious about food that you'd like to live in a café. If so, you're in luck! Is the Order a Rabbit? is about a young woman who lives and works in an adorable café. If you need to wind down after your holiday excitement, this anime is the perfect fit.

We have a ton of stuff available for preorder, too, so don't forget to check out our future releases! From box sets to Blu-rays, we've got all kinds of tasty goodies.
Food Wars! The Third Plate Premium Box Set
Join Soma as he battles to become the best chef around in Food Wars! The series is full of delicious food and culinary smackdowns, so add The First Plate and The Second Plate premium box sets to your cart, too, for the perfect entrée in your Sentai Filmworks sale order.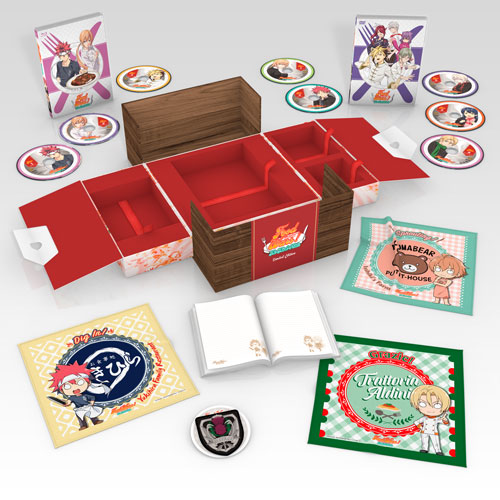 Looking for a snack? Check out the boys from Tsurune in the Tsurune Premium Box Set!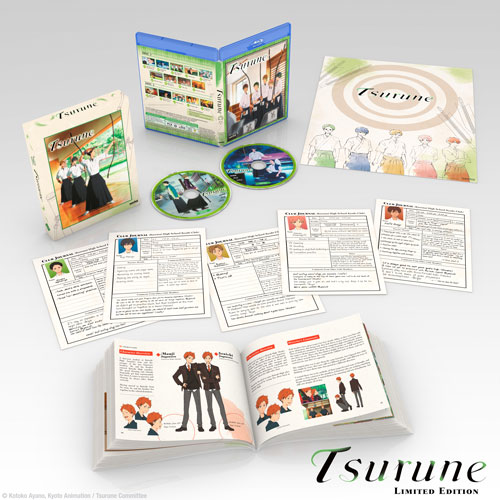 More best boys abound in the Haikyu!! Season 3 Premium Box Set.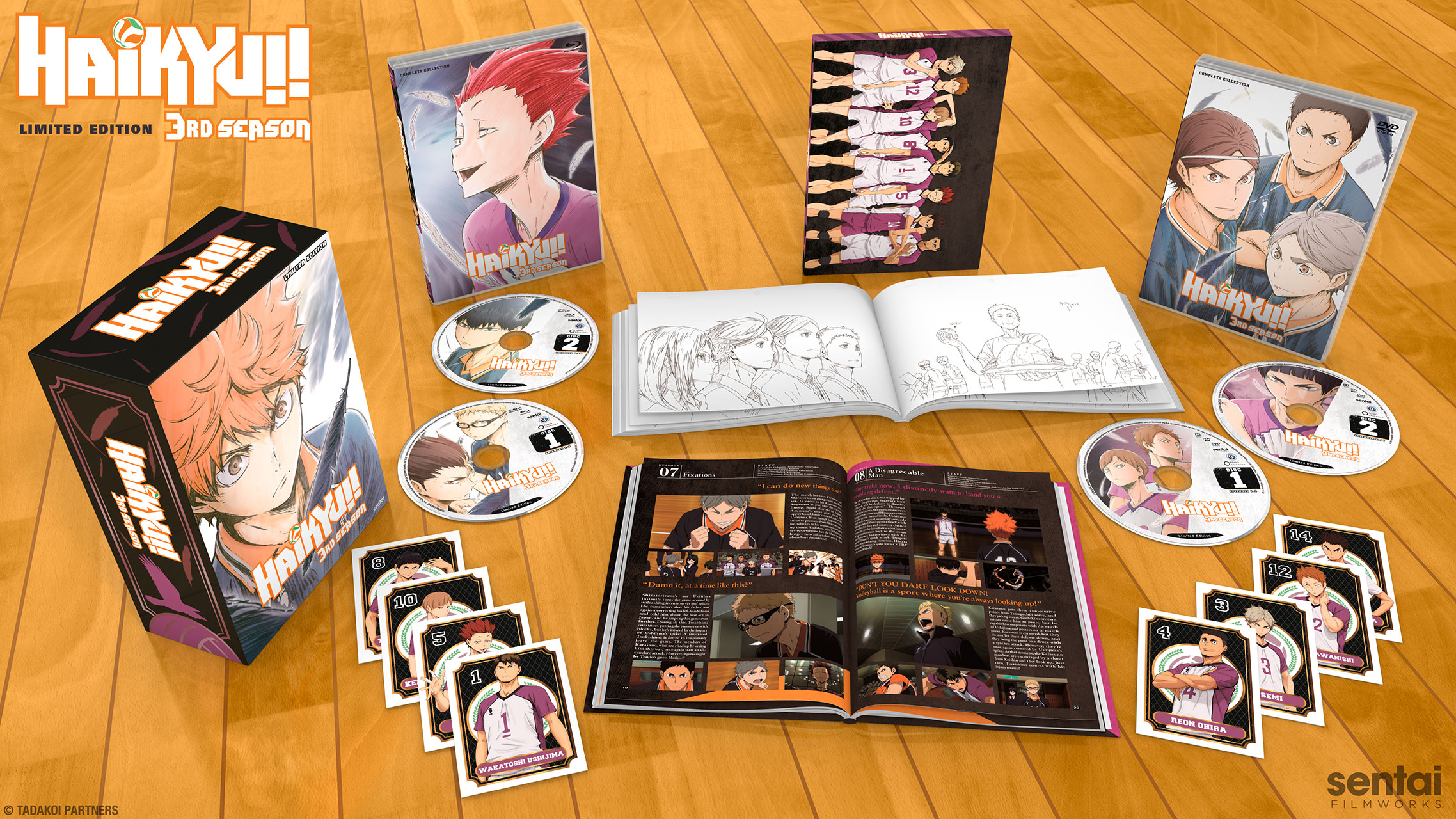 Still hungry? We have more to offer.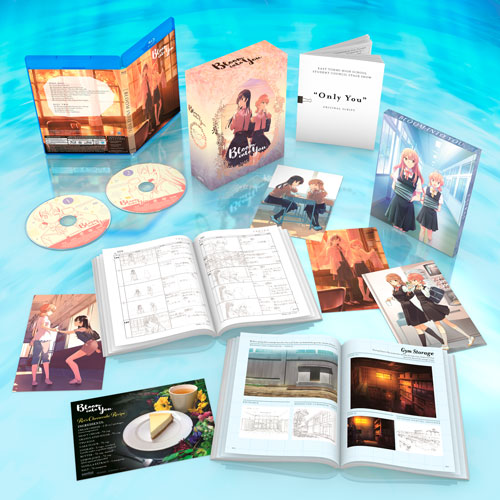 The Bloom Into You Premium Box Set is a treat for the eyes and the taste buds since it contains a delicious cheesecake recipe!
Satisfy Your Black Friday Anime Cravings with Sentai Filmworks!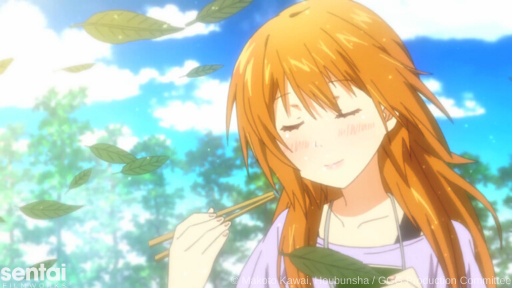 We know you love a good Sentai Filmworks' sale, and we don't blame you. The deals are incredible and the anime is awesome, so don't wait! Beat the crowds and be sure to take advantage of our sale as soon as it begins.
Speaking of beating the crowds: Want to be the first to know when our early Black Friday 2019 anime sale goes live? Sign up for our newsletter for all our latest news and sales!